French automaker Renault may have the solution to FCA's product needs.
If you want to buy a French-built model in the US, you probably know that Renault, Peugeot and Citroen have no presence in the market. Instead, you'll only be able to consider the Toyota Yaris, the lone model currently built in France and exported to the US.
Exit…Stage Right
Both Renault and Peugeot-Citroen once had a presence in the US. Indeed, Renault had controlling interest in American Motors for several years, but exited the market in 1989, two years after selling those assets to the Chrysler Corporation. In 1991, Peugeot made its own exit from the US market, ending Citroen sales too. Some twenty-five years later, few Americans under 40 can recall cars built by French manufacturers and sold in the United States.
Neither manufacturer is poised to return to the US, a market that is immensely profitable, but is also brutally competitive. Beyond domestic manufacturers such as Packard, Checker and Studebaker, a host of foreign makes have thrown in the towel too, including Isuzu, Yugo, Daihatsu, and Suzuki.
However, one of the two French manufacturers could make a return, especially if partnered with a company already present in the US. Renault's logical partner is Nissan, as both companies own a slice of each other and are jointly led by Carlos Ghosn, the Brazilian-born CEO for the two automakers. Its a successful alliance that has produced numerous cars for the two companies since the confederacy was forged in the late 1990s.
On the other hand, Peugeot-Citroen is not so lucky. A brief partnership forged with GM in 2012 was ended less than two years later as Peugeot sought assistance from Dongfeng, a Chinese manufacturer to support its operation. Of the two French companies, Peugeot's financial picture is the weakest.
Renault to the Rescue?
Turning back to Renault, this automaker could very well find its way back across the Atlantic, especially if Fiat Chrysler works out an agreement for the French automaker to supply it with vehicles. Indeed, FCA CEO Sergio Marchionne announced last week that his company would no longer build its compact Dodge Dart and midsize Chrysler 200 sedans, choosing instead to devote plant capacity to build more Jeeps and Ram pickup trucks. That move means FCA should become more profitable as well as more attractive to a potential suitor.
At the same time, Marchionne said it would turn to its competitors to supply these models, but the likelihood that a Ford, Toyota or a Hyundai would dilute their own model lines to accommodate FCA seems very unlikely.
Renault may be the most logical supplier for FCA as it has two models — the midsize Latitude and the compact Mégane — that might possibly be rebadged and sold in the US. Both models are underpinned by platforms shared with current Nissan products (Altima and Sentra), but otherwise the cars are all Renault.
The downside in choosing the Mégane is that it isn't a sedan — Renault builds hatchback, coupe and wagon variants, but no four-door sedan. That said, the hatchback might be a fit for a market that is finally accepting this body style again. Currently, Renault builds the Mégane at four plants scattered across Europe and might be in a position to supply the next generation Dodge Dart.
The second model is the Renault Latitude and this one is already sold in Mexico, where it is known as the Renault Safrane. Interestingly, the Renault Latitude/Safrane is built in Korea by Renault Samsung Motors, a minor car manufacturer operating in a market dominated by Hyundai and Kia.
Busan Plant Capacity
Although the Korean company has built more than 2.4 million cars since its 2000 introduction, its Busan manufacturing plant has the capacity to build 300,000 vehicles annually. Supplying the Latitude as the Chrysler 200 in the US and Canada would keep the Busan factory humming and give Chrysler a much-needed product.
Will Renault respond if Marchionne comes calling? There is a good chance that they would. In 2013, Mitsubishi sought a similar tie up with Renault to supply it with a midsize sedan for the US market, but that deal collapsed. In any case, Mitsubishi is barely hanging on in a market where demand for Renault-supplied vehicles would be much smaller than that of a network composed of Dodge and Chrysler dealers.
At the same time, any Fiat Chrysler and Renault relationship could push out further, perhaps including Nissan and forming at least one kind of a business relationship Marchionne desires.
These are interesting times in the auto industry. Then again, the industry is always fascinating.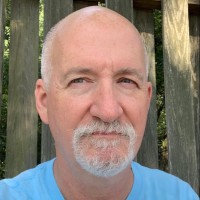 Latest posts by Matthew Keegan
(see all)