Sport trucks are a breed apart, specialty models that bring a level of performance to the pickup truck line typically not found elsewhere. The Toyota Tacoma X-Runner was a rarity at that — a small truck in a segment with just two players remaining: the Tacoma and the Nissan Frontier.
Yes, the Chevrolet Colorado and GMC Canyon are returning to production, but not until next year as 2015 models. For now, its just Tacoma v. Frontier.
2013 Toyota Tacoma X-Runner Review
Performance
The Toyota Tacoma X-Runner is, or I should say was, an attractive, fun and highly capable 4×2 sport truck. It was also my weekly drive recently, a model I soon learned would not return for 2014. After nine years of service Toyota decided to cancel the X-Runner, news that certainly disappoints a small, but loyal group of enthusiasts.
For its part, the X-Runner injected a level of performance into the segment that may make you reconsider your sports car purchase. Its got a look that says, "I am boss," with its embedded fog lamps, hood scoop and body kit skirting. Its clad in 18-inch alloy wheels set within Bridgestone Potenza tires.
It also has the goods under the hood to enhance its street cred: a 4.0-liter, 236-hp V-6 engine. Sure, that engine is used elsewhere as is its paired six-speed manual transmission.
What the other models lack is the X-Runner's sport-tuned suspension, a rear stabilizer bar, and performance tires. Bring all these ingredients together and you have a tasty recipe for sport truck success.
Toyota Racing Development
Yes, Toyota Racing Development (TRD) got its hand on the X-Runner to deliver a potent truck. They also developed an available supercharger kit that boosts engine output to 304 horsepower and 334 foot-pounds of torque.
When the kit is installed by the dealer, Toyota's powertrain warranty is preserved. So, if the standard 7 second 0 to 60 mph time is not sufficient for you, then the supercharger should shave at least a second off of that number. The TRD sales page offers more details about this $4,500 option.
X-Runner Trim and Layout

The Toyota Tacoma X-Runner is an Access Cab model, which means that its rear doors are rear hinged. A pair of jump seats can hold two people in a pinch, or they can be folded up to provide more interior storage room.
Beneath and between the rear seats are storage compartments too, handy places to stash stuff that you don't want flying around the cabin as you streak down the road.
Between the two seats is a funky looking subwoofer with a big "X" across its face and a light to set the mood. The X-Runner conveys "different" but in a wholly acceptable way.
Up front, you get fabric-trimmed bucket seats with manually adjusted lumbar support. The driver's seat offers good bolstering and overall support — you ride high and your sight lines are not diminished by the presence of the hood scoop. This feat is a significant one as the X-Runner is a low rider truck to begin with.
For your additional viewing pleasure, the Tacoma features electronically adjusted side mirrors. Its rear view monitor, standard across the model line, is conveniently displayed in the far left corner of the rear view mirror, enabling you to view back through the mirror and by means of the monitor at the same time.
Toyota Tacoma X-Runner: 2005-2013 R.I.P.
For Your Driving Pleasure

The X-Runner is a hoot to drive. The six-speed manual transmission is the right pairing for it too — you just need to get used to the long throws as you shift through the gears.
And save the sixth gear for interstate driving when you are ready to activate the cruise control to squeeze out more mpg; unless your rpms push 3,000 you should find fifth gear the best place to leave the transmission. Yes, there is tach for reading that.
One back country jaunt had me traveling on twisty roads with a fair share of rises and dips thrown in for good measure. This is when you can best appreciate the lowered, sport-tuned suspension the most as the truck stays firmly planted and handles every turn with ease.
You can thank the X-Runner's engineers for adding a rear stabilizer bar and performance tires, what provide a balanced and assured driving experience not unlike a sports coupe.
Beyond its performance capabilities, the Toyota Tacoma X-Runner shines in two other areas: payload and towing. Payload comes in at 1,425 pounds; towing at 3,300 pounds. You not only get a truck that is a hoot to drive, but it will carry, store and pull all your stuff too. Try doing that with your sports coupe.

Sport Truck Choice
So without the X-Runner for 2014, what other choices do Tacoma shoppers have in a sport truck? Just one: the PreRunner, a sub-model sold in Access Cab and Double Cab (short or long bed) configurations.
There are some important differences to consider however: the PreRunner is a 4×4 truck and a rear stabilizer bar is not available. The absence of the latter makes sense as the PreRunner does for the off-road what the X-Runner successfully accomplished on solid pavement.
2013 Toyota Tacoma X-Runner Specifications
Sticker price from $26,775
Price as tested: $28,075
Seats 4 occupants
4.0-liter 24-valve V-6 engine
236 horsepower @ 5,200 rpm
266 foot-pounds of torque @ 4,000 rpm
3.70 inches bore by 3.74 inches stroke
Engine compression ratio: 10-to-1
Six-speed manual transmission
Wheelbase: 127.4 inches
Length: 208.1 inches
Width: 724inches
Height: 65.6 inches
Passenger volume: N/A
Storage volume: 40.88 cubic feet
Towing capacity: 3,300 pounds
EPA: 16 mpg city, 21 mpg hwy.
Regular grade gasoline
Fuel tank: 21.1 gallons
Curb weight: From 3,835 pounds
Vehicle assembly: San Antonio, Texas
Photos copyright Auto Trends Magazine. All rights reserved.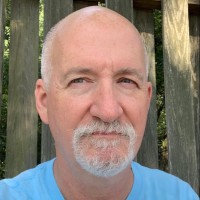 Latest posts by Matthew Keegan
(see all)