Sometimes the second time around is simply better. For instance, when you revisit what had been previously experienced the chances are good you will gain a different perspective and perhaps a renewed appreciation during the next go around.
2015 Jeep Cherokee Limited 4×4 Review
Such was the case for this writer when a 2015 Jeep Cherokee Limited 4×4 arrived as his weekly driver earlier this month. It followed his first drive by more than half a year; in the ensuing months, he had the opportunity to test drive other crossover utility vehicles and compare those models to that first Jeep.
The second go-around also revealed something about the current iteration of the Jeep he hadn't appreciated before — and that would be the front fascia with its polarizing lighting layout, specifically, the slash LED lights co-located with the turn signals and found above a separate display and layout for the headlamps.
Yes, I had originally thought that it made for too modern of a design — especially for a Jeep — but following months of seeing scores of new Cherokees around town I have been won over by the controversial look.
Four Trim Levels
The earlier model tested was a Trailhawk; this time around a Limited was delivered. For 2015 the Cherokee offers four trim levels: Sport ($22,995), Latitude ($24,695), Limited ($28,395) and Trailhawk ($29,895). These prices are for 42 models — you need to add $2,000 to each trim level to get the starting price for 4×4 versions.
As tested, the Limited 4×4 came in with a base price of $30,395 with a full sticker price of $38,510. Jeep lent me one with several upgrades to include: a $995 safety package that added blind spot and cross path detection; a $1,495 technology package that came with adaptive cruise control, lane departure warning and park assist; and a $1,695 luxury group that brought in bi-xenon HID headlamps, a power liftgate, premium leather bucket seats and ventilated front seats.
A $1,695 engine upgrade replaced the base four-cylinder engine with the 3.2-liter V-6 and brought in a start/stop system. For $845, upgraded UConnect infotainment was included and for another $395 a nine-speaker audio system was added.
View manufacturer details and pricing
---
Compact Crossover Utility Vehicle
As before, the Jeep Cherokee is a smaller crossover utility vehicle. Thus, its competition is along the lines of a Toyota RAV4, Ford Escape, Chevrolet Equinox, Nissan Rogue, Honda CR-V and a Hyundai Tucson, just to name a few. However, it seems larger than most competing models and although it is a crossover like the others, Jeep has also made it off-road ready.
Indeed, Cherokee buyers will find not one, not two, but three 4×4 systems to choose from: Jeep Active Drive I, Jeep Active Drive II and Jeep Active Drive Lock. The base 4×4 with Jeep Active Drive I comes with single power transfer unit and moves in and out of four-wheel drive at any speed.
Buyers of the Latitude and Limited can upgrade to Jeep Active Drive II and get a two-speed power transfer unit with torque management and low range. Choose the 4-Low mode and both the front and rear drive shafts lock, ideal for low-speed drive and towing. Ride height is also increased by one inch and the crawl ratio is improved.
Jeep Active Drive Lock adds in a locking rear differential, to provide enhanced low-speed power for the toughest off-road conditions. It is only available on the Trailhawk; the other editions provide one or both Active Drive options.
Off-Road or Not
Regardless of trim level, every Jeep Cherokee 4×4 comes with Jeep's Selec-Terrain traction control system, what delivers on- and off-road settings to include: automatic, snow, sport, sand/mud and sport. Selec-Terrain adjusts up to 12 systems, including stability control, brake controller, transmission controller, hill ascent and hill descent, among others.
Me thinks that most Jeep Cherokee shoppers do not buy one with the intent to take it off road even if their chosen model comes with all the 4×4 bells and whistles that some people prize.
Jeep routinely moves more than 15,000 Cherokees each month in the US alone — among that number are the hardcore off-road enthusiasts — even then the most avid off-roaders are more likely to choose the Wrangler. For the majority of Cherokee owners, a 4×4 may serve as insurance against tough road conditions (such as snow) more than anything else.
And in keeping with its prevailing use, I kept the Limited on the road at all times. My review of the 2014 Cherokee Trailhawk included my off-road use — for this go around I was more interested in acquainting myself with its on-road capabilities as well as its cabin.
Potent V-6 Engine Option
As before, the 3.2-liter V-6 making 271 horsepower and 239 foot-pounds of torque was under the hood. Jeep offers a 2.4-liter four-cylinder engine making 184 horsepower and 171 foot-pounds of torque, what provides a modest fuel mileage edge (22 mpg in the city and 31 mpg on the highway) over the best fuel economy you can get with the V-6 (21 mpg in the city and 29 mpg on the highway). A nine-speed automatic transmission is standard across the model line.
In my mind, those differences are hardly worth settling for the token base engine — upgrade to the V-6 and you won't complain about a lack of power. Besides, you'll get the full benefit of 4,500 pounds of towing capacity with some models.
The V-6 delivers generous amount of power off the mark and on the road — steering is responsive, handling is very good and the brakes are firm, not spongy.
One year removed from its introduction, Jeep made a few changes to the Cherokee that are worth noting. The backup camera is now standard on more models —all except the base Sport model has one.
Jeep also added hands-free texting and quite a few safety and security enhancements as part of package upgrades, including park assist and forward collision warning. A tonneau cover is now a stand-alone option on all models.
Cherokee Trailhawk v. Limited
With Trailhawk and now Limited editions behind me, the differences between both high-end models seems small. Indeed, the Limited brings in such top features as: keyless entry, start/stop ignition, heated leather-trimmed seats and the touchscreen UConnect system with an 8.4-inch screen.
You also get the fanciest wheels — 18 inch polished aluminum wheels to the 17-inch off-road aluminum wheels for the Trailhawk. Simply put, the Limited is the top-of-the-line Cherokee for mostly on-road and in town purposes whereas the Trailhawk is the king of Cherokee off-roaders.
Regardless of the model chosen, you get authentic room for five adults and many of the creature features you crave including: air conditioning, power accessories, a digital driver information center, front and rear floor mats and a tilt and telescopic steering wheel column.
UConnect is standard across the model line and every model comes with a host of safety features. If you want a better-equipped model, then start with the Latitude and add in the packages you want.
Likely, when all is said and done, your well-equipped model will push past $30,000 and upwards of $40,000 if every option is selected. That puts the Cherokee at the top of the compact utility vehicle pricing spectrum, but that is what you get when a premium model is considered.
2015 Jeep Cherokee Limited 4×4 Specifications
Sticker price from $30,395
Price as tested: from $38,510
Seats 5 occupants
3.2-liter 24-valve V-6 gasoline engine
271 horsepower @ 6,500 rpm
239 foot-pounds of torque @ 4,400 rpm
3.58 inches bore by 3.27 inches stroke
Engine compression ratio: 10.7-to-1
9-speed automatic transmission
Wheelbase: 106.3 inches
Length: 182 inches
Width: 73.2 inches
Height: 66.2 inches
Passenger volume: 103.4 cubic feet
Storage volume: 24.6/54.9 cubic feet
Towing capacity: 4,500 pounds
EPA: 20 mpg city, 28 mpg highway
Regular grade gasoline
Fuel tank: 10.5 gallons
Curb weight: From 4,046 to 4,108 pounds
IIHS safety rating: Top Safety Pick+ (2014)
Limited vehicle warranty: 3 years/36,000 miles
Powertrain warranty: 5 years/100,000 miles
Corrosion warranty: 3 years/50,000 miles
Vehicle assembly: Toledo, Ohio
---
2015 Jeep Cherokee 4×4 photos copyright Auto Trends Magazine. All rights reserved.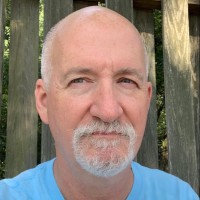 Latest posts by Matthew Keegan
(see all)