Just as it enters its fourth year, the Subaru Crosstrek drops its "XV" designation. As for the model at hand, a 2015 edition was the subject of a weekly test drive.
---
Take a look at Subaru's entry-level SUV line up and this niche automaker is well represented.
The Subaru Forester is the mainstay model in this segment, but it has since been joined by a second model, the XV Crosstrek. Both models are based on the same chassis or platform, derived from the Impreza line.
Moreover, the Crosstrek also offers the only hybrid in the Subaru line — I tested the Crosstrek Hybrid a few years back and was, quite frankly, disappointed by the fuel economy numbers.
2015 Subaru XV Crosstrek Review
Late in the calendar year, Subaru sent out a 2015 edition for my inspection. Notably, the 2016 model holds in place the base $21,595 price of the 2.0i edition; it also drops the XV nomenclature and is now simply known as the Subaru Crosstrek.
That's a wise move because an earlier model with a dual appellation — the B9 Tribeca — was known simply as the Tribeca before it was discontinued.
The 2016 edition also represents a refresh as the latest model receives a new front fascia with an updated grille, bumper and headlights. The latest model also gains Subaru Starlink Connected Services; blind spot detection and rear cross traffic alert are also available.
Me thinks that the updated features will attract more buyers to the 2016 edition than to the outgoing 2015 model.
Subaru offers the Crosstrek in three trim levels: base, Premium ($22,295) and Limited ($24,795). Choose the hybrid and you'll disburse $25,995 for the standard model or $29,295 for the Touring edition.
Like all Subaru models except for the BRZ, all-wheel drive is standard across the Crosstrek line. Keep that in mind when comparing this SUV with other models in the segment, such as the Ford Escape, Kia Sportage, Toyota RAV4, Chevrolet Equinox, Honda CR-V, Nissan Rogue, and the Hyundai Santa Fe.
Base Boxer Engine
All Crosstrek models are powered by a 2.0-liter, four-cylinder BOXER engine. Boxer means that the cylinders are horizontally opposed, resulting in reduced vibration. Manufacturers such as Subaru and Porsche still use them and also say that they last longer than corresponding inline and V-type engines.
Subaru pairs the base model with a 5-speed manual transmission and offers a continuously variable automatic transmission elsewhere. The CVT is the mileage leader here — delivering 26 mpg in the city and 34 mpg on the highway, precisely 3 mpg more than the manual.
Consider that fuel mileage advantage as one more reason why manual gearboxes have very little to offer these days besides a lower upfront cost ($1,000 price differential). Then again, most drivers don't know how to operate a manual.
For about $1,500 more you can buy a comparably equipped Subaru Forester. That model offers a larger interior, a more powerful 2.5-liter four-cylinder engine, an upgraded audio system, and available power front seats and a power rear liftgate.
The Forester shares the same wheelbase, but is one inch wider and six inches longer overall than the Crosstrek.
Is It a Wagon or an SUV?
Is the Subaru Crosstrek an SUV or a tall wagon? Does it really matter?
The Forester has the more traditional SUV look while the Crosstrek has a wagon-like presentation. From the front, the Crosstrek sports Subaru's trademark logo across its broad grille. Large, wraparound headlamps, a sizable lower grille opening and fog lamps are available.
This model is marked by a rising beltline, a sloping roofline, profile character lines, and oversized wheel wells. To the rear is a liftgate spoiler, wraparound combination lamps, and reflector lights.
Inside, seating is for five with cloth bucket seats up front and a split folding 60-40 seat at the rear.
Consider the instrument panel and dashboard layout as simple or uncomplicated and you have an apt description of what you see when you sit behind the wheel of the Crosstrek.
All models come with steering wheel-mounted controls, a tilt and telescopic steering column, power accessories, power side mirrors, carpeted floor mats, and a security system.
Choose the Premium edition and the Crosstrek brings in heated exterior mirrors, windshield wiper de-icer, heated front seats, and upgraded trim. Select the Limited edition and leather-trimmed upholstery is standard. You also get automatic headlamps, automatic climate control, and an upgraded instrument cluster.
That instrument cluster is composed of an analog tachometer and speedometer readouts with a digital driver's information center situated in the middle. At the top of the center stack is an additional digital display featuring temperature, time, and other information.
Beneath the centered vents is the available Subaru telematics system with knobs and switches to operate the same. Just below that are the dials for the climate control system and at the base of the console is a smartphone compartment with USB and 12-volt outlet connectivity.
Between the seats is the transmission shifter, coin holders, cup holders, and a covered armrest/storage compartment. All four doors feature storage compartments with bottle holders.
Telematics and EyeSight
Subaru maintains its safety leadership with all models receiving Insurance Institute for Highway Safety recognition. Indeed, the Crosstrek has been awarded with a Top Safety+ rating from the IIHS, the institute's highest score.
Specifically, that high score is attained through its EyeSight driver assist system, available in both the Premium and Limited Editions.
The EyeSight package ($1,295) brings in adaptive cruise control, pre-collision braking, lane departure warning, and sway warning functions. All models also come with a rear view camera.
On the Road
Don't look for the Crosstrek to wow you performance wise. Its 2.0-liter naturally aspirated gasoline engine makes 148 horsepower along with an output of 145 foot-pounds of torque. Step on the accelerator and you'll gradually make your way down the road. The CVT spools up and makes its presence known as it pushes the engine to ever higher RPMs.
Furthermore, you'll hear a second sound — wind noise — emanating from the quarter glass windows. Although these windows do not open, the airy sound coming through them is unmistakable. Add in undistinguished ride comfort and the Crosstrek performs no better than average in all the all-important NVH (noise-vibration-harshness) classification.
Subaru's all-wheel-drive system sends power to all four wheels, transferring that energy to the wheels with the best grip. The power shift adjusts, depending on whether you are accelerating, decelerating, as well as on the road conditions.
If you live where winter conditions are prevalent or if you enjoy the occasional light-duty off-road sprint, then this Subaru might be right for you.
Choose Your Subaru
As for me, if it came down to the Crosstrek or the Forester, I would opt for the more well known of the two models based on its near 20 percent power advantage and larger interior.
Those differences may not mean as much to you, but they're certainly two of the more notable considerations when evaluating two otherwise very similar models.
2015 Subaru XV Crosstrek Specifications
Sticker price from $21,595
Price as tested: $25,000 (estimated)
Seats 5
2.0-liter four-cylinder BOXER gasoline engine
148 horsepower @ 4,200 RPM
145 foot-pounds of torque @ 5,200 RPM
3.31 inches bore by 3.54 inches stroke
Engine compression ratio: 10.5-to-1
Continuously variable automatic transmission
Wheelbase: 103.7 inches
Length: 175.2 inches
Width: 70.1 inches
Height: 63.6 inches
Passenger volume: 97.5 cubic feet
Storage volume: 22.3/51.9 cubic feet
Towing capacity: 1,500 pounds
EPA: 26 mpg city, 34 mpg highway
Regular grade gasoline
Fuel tank: 15.9 gallons
Curb weight: From 3,186 pounds
IIHS safety rating: Top safety pick+
Limited vehicle warranty: 3 years/36,000 miles
Powertrain warranty: 5 years/60,000 miles
Corrosion warranty: 5 years/unlimited miles
Vehicle assembly: Ota, Gunma, Japan
---
See Also – Behind the Wheel of the 2018 Subaru Crosstrek
Images copyright Auto Trends Magazine. All rights reserved.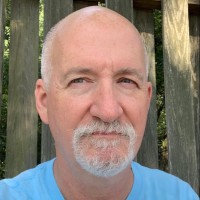 Latest posts by Matthew Keegan
(see all)