Toyota's popular Prius is all-new, more efficient, and offers improved handling.
---
Needing no introduction, the Toyota Prius is the world's best-selling hybrid electric vehicle, with nearly 6 million units sold since it was introduced in 1997. The US market didn't receive the first-generation Prius until late 1999, but American consumers have been the recipient of every new model since.
The fourth-generation Prius was launched for the 2016 model year and its release comes as hybrid sales are down sharply everywhere. Even with a new model, Prius sales are down 15 percent through the first six months of the year in a market that's up a modest 1.4 percent.
Credit $2 per gallon gasoline for hammering sales. But don't feel sorry for Toyota — the RAV4 is now the best-selling SUV in America and the midsize Camry sedan continues to outsell all other challengers year in and year out.
Redesigned 2016 Toyota Prius
So, why launch a new model when sales have been dropping consistently over the past few years? For two reasons:
1), it was time for a new model. The previous generation had reached the end of its six-year life cycle, thus the timing was perfect. You don't stay with an older design when consumers are looking for something new.
2), Fuel prices are never stable. Gasoline may be relatively cheap right now, but that's likely to change. Although supply currently outstrips demand, just one global crisis can quickly change that. Besides the Prius family — composed of the standard hatchback plus three other models — Toyota has four other hybrid models for your consideration. When demand changes, Toyota will be ready.
For the current Prius, Toyota went with an even more polarizing design than ever before. The new Prius is closer in looks to the all-electric Mirai, a design theme you certainly won't soon forget.
Is the look provocative? You bet! My wife says it is "cute," while my car critic neighbor walked around the Prius, then said, "this is the ugliest vehicle I have ever seen!" After a week of driving, I can tell you I had my share of "was is that?" stares.
Fourth-Generation Toyota Prius
The all-new Prius is slightly longer and wider than the previous model and sits closer to the ground. As before, it is a front-wheel drive model with room for five.
The Prius' front fascia is marked by a "smile" upper grille offset by triangular-like headlamp assemblies with an even larger lower grille opening present. The headlamps flow downward to large embrasures serving little more than a styling statement.
As for the rest of the exterior, it may seem as if the Prius' designers took a design knife and "had at it." Sharp cuts and curves are nearly everywhere running across the hood in two directions, along the profile, and all across the rear fascia.
"Emotive" must have been the rallying cry in the Toyota design studios tasked with developing this model — although some may contend is the result of a knife fight that ended badly.
The Prius' profile is an intriguing design featuring a sloping roof line, a rising belt line, and generous amounts of body sculpting. Alloy wheels (15 or 17 inches) are standard across the model line and are shod within low-rolling resistance tires.
At the rear, similar provocative combination lights run from the mid portion of the lift gate and down its sides. As before, the lift gate is split by a built-in spoiler.
Regardless of whether you love or hate the design — is there a middle ground? — the hybrid's visage is at once futuristic as it is athletic.
Updated Interior Design
Inside, the design drama continues, although the look isn't entirely unfamiliar to Prius proponents.
As before, the instrument panel sits in the middle of the dashboard, stretching from the middle of both front seats. The unusual placement means the front and rear-seated passengers see what the driver sees, part of a Toyota initiative to engage everyone in green driving and thinking.
The digital display numbers are large and bright — the better to see what mode you're operating in and your fuel economy. As for controlling the unit, buttons affixed to the steering wheel handle that. In any case, the car coaches you to improve your fuel economy, offering suggestions such as "try lowering your climate setting."
Nah! When the outside temperature is 95 degrees, there is no way I'm about to sacrifice my interior comfort for a measly 0.5-gallon uptick in fuel economy.
The Prius' center console is surrounded by black plastic material that also runs across the lower dash. A 6.1-inch display in base models becomes a 7-inch display elsewhere with electronic "tap" buttons on either side.
What's cool here is the system's voice recognition capability — controlled by a switch mounted on the steering wheel, you can train the system to recognize your voice by completing the voice training. In any case, you can ask the system questions such as "get forecast" or "play a song" or "take me home" and more. Kudos to Toyota — no lessons were required on my part as the system understood my commands.
At the base of the center console is an odd-looking square knob fixed to a small stalk. That's the transmission shifter, allowing you to switch to drive, neutral or rear positions. To place the Prius in park, you'll press the "P" button to the left of the shifter. To the right of the shifter are drive mode buttons — press EV mode when you're gliding around the lot looking for a place to park.
Toyota has a Qi-backed smartphone charger, an integral part of the compartment tub dividing the front seats. Lay your phone on top of the charger, activate the switch, and your phone should recharge.
The system didn't work for me and a Toyota spokesperson explained why — my particular iPhone needed an aluminum attachment to work. I wasn't about to bother with acquiring one, so I connected to a USB port located next to a 12-volt/120-watt outlet behind the two cup holders and in front of the armrest/covered storage compartment.
The Prius' interior is marked by curves, cuts, and indentations, paralleling the exterior design. All across the dashboard, between the seats, on the door panels, and pushing to the rear of the car evidence of the "knife fight" is apparent. The controls are ergonomically placed and even the vents and door handle inlays are fashioned to advance a curvilinear theme.
Storage and Green Credentials
As for storage, you get a deep glove box, the front armrest/covered storage area, and in-door pockets. All four doors come with drink holders; there are four cup holders present too, including a pair located in the middle seat position armrest on the rear bench seat.
Cargo volume measures 24.6 cubic feet in base models and 27.4 cubic feet in other models. A split-folding rear seat expands storage capacity with the hybrid battery offering zero interference there.
In keeping with its green credentials, Toyota offers leather-like SofTex material across the Prius model line. It has the look and feel of leather, but no animals were harmed or killed in the manufacturing process. The material is easy to wash, durable, and feels like the real thing.
Hybrid Drivetrain and Performance
All 2016 Prius models are powered by a 1.8-liter, four-cylinder engine running on the efficient Atkinson cycle. An electric motor powers the front wheels, sourcing its energy from the gasoline engine or the battery pack, sometimes concurrently.
Regenerative braking sends energy to the battery pack as well. An electronically controlled continuously variable transmission is also at work.
The 2016 Prius comes with either lithium-ion or nickel-metal hydride hybrid batteries. The lithium battery is the smaller of the two and is found in higher trim level models, enabling Toyota to stuff more equipment into these vehicles without losing fuel economy.
That's why a Prius Two Eco is EPA-rated at 58 mpg in the city and 53 mpg on the highway for a combined 56 mpg. All other models are EPA-rated at 54 mpg in the city and 50 mpg on the highway for a combined 52 mpg. As for me, I averaged 49.3 mpg, reflecting my penchant for flooring it from time to time.
As for road manners, the Prius' new double-wishbone independent rear suspension is a welcome feature. Handling, control, and riding comfort all benefit, with new trailing-arm bushings tuned to minimize road shock.
Thus, Prius driving can range from mild to almost wild, with more languid driving ideal for hyper-milers and spirited driving for people whose style might lean toward the Toyota 86. For one night-time excursion, I took the Prius on my favorite 24-mile twisty route to put it through the paces.
The low rolling resistance tires offered little grip, but that was okay as I pushed the hybrid into every bend choosing to slow down naturally more than relying on the brakes. I can't give you the front to rear weight distribution percentages, but I can tell you that by relocating the battery pack beneath the rear seat instead of behind it not only increased storage capacity, but it provides a more balanced model.
I dare you: take the Prius out and have at it — you may find that it handles quite well.
On the safety front, the 2016 Prius offers the expected aids. Toyota now offers Toyota Safety Sense-P (TSS-P) on the Prius Three level on up, composed of a pre-collision system with pedestrian detection, lane departure alert with steering assist, auto high beams, and full-speed dynamic radar cruise control.
These features put the Prius on the leading-edge of safety technologies, by incorporating semi-autonomous features.
Keep These Points in Mind
There are a few demerits of note worth discussing. For one, the front visors get the job done when you're driving directly into the sun. But if the sun is on either side of the vehicle, you'll discover that the visors do not extend nor do they come with extenders. For sensitive eyes such as mine, this was a valid problem.
Toyota also includes a number of warnings when you close in on an object. I didn't mind them, but what I did mind was the commercial truck-like back up beeper that sounds off every time you shift into rear gear. I believe safety-conscious Toyota went overboard here, but there is a fix — the next time you take your Prius to the dealer, ask to have it disabled.
As for the spare tire, you won't find one. Instead, a repair kit is present in an effort to help keep this vehicle's weight down. Repair kits do nothing for you if you have a blowout, so consider investing in a spare if the thought of waiting for roadside assistance for hours while parked on a desolate road or when trapped in a scary neighborhood doesn't appeal to you.
Prices, Packages and It's a Wrap
The 2016 Toyota Prius is available in six trim levels — Two ($24,200), Two Eco ($24,700), Three ($26,250), Three Touring ($28,100), Four ($28,650), and Four Touring ($30,000) editions. The tested Four Touring model came with all the bells and whistles, including a $1,705 premium convenience package (HDD navigation, JBL audio system, and advanced safety features), and a $598 paint protection film package.
Add in various accessories, such as a dual USB power port rear seat charge station ($119), a LED illumination package ($349), and the special blizzard pearl paint scheme ($395), and your final price may push into the mid-$30K range. But prices are negotiable and with hybrid demand down, you can land a better deal.
The 2016 Prius is the first model based on Toyota's New Global Architecture or TNGA. Prius enthusiasts will likely gravitate to the new one, finding the design changes a people pleaser and the fuel economy improvements a welcome change.
For consumers unable to justify the added expense of a hybrid, models such as the Corolla, Camry, and RAV4 are also worth your consideration — segment leaders with the value proposition, design, and reliability Toyota shoppers can count on.
2016 Toyota Prius Four Specifications
Sticker price from $28,650
Price as tested: NR
Seats 5
1.8-liter inline-four gasoline engine
95 horsepower @ 5,200 RPM
121 net system horsepower
105 foot-pounds of torque @ 3,600 RPM
3.17 inches bore by 3.48 inches stroke
Engine compression ratio: 13.0-to-1
Hybrid battery pack with three electric motors
Continuously variable transmission
Wheelbase: 106.3 inches
Length: 178.7 inches
Width: 69.3 inches
Height: 58.1 inches
Passenger volume: 93.1 cubic feet
Storage volume: 27.4 cubic feet
Towing capacity: Not recommended
EPA: 54 mpg city, 50 mpg highway
Regular grade gasolinel
Fuel tank: 11.3 gallons
Curb weight: From 3,050 pounds
IIHS safety rating: Top Safety Pick+
Limited vehicle warranty: 3 years/36,000 miles
Powertrain warranty: 5 years/60,000 miles
Corrosion warranty: 5 years/unlimited miles
Hybrid warranty: 8 years/100,000 miles
Vehicle assembly: Aichi, Japan
---
Red Prius photo courtesy of Toyota.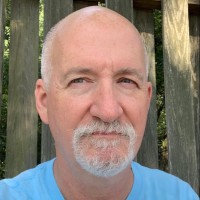 Latest posts by Matthew Keegan
(see all)