Infiniti's largest and most luxurious sedan.
---
Lacking a true full-size luxury sedan, Infiniti comes closest with the Q70L, a stretched wheelbase version of its midsize Q70 sedan. Infiniti's largest sedan offers an extra five inches between the wheels, delivering a roomy rear compartment rivaling certain limousine-like models.
2017 Infiniti Q70L Review
Yet, the Q70L is about four to five inches shorter overall and some three or four inches narrower than the big guys. Thus, its direct competitors include the BMW 5 Series, Lexus GS, Cadillac CTS, Mercedes-Benz E-Class, Genesis G80, Volvo S90 and the Audi A6.
Larger sedans such as the BMW 7 Series, Lexus LS, Mercedes-Benz S-Class, Genesis G90, and the Audi A8 fall just outside of that range.
Lucky for me it was the stretched wheelbase Q70L serving as a recent weekly driver. This model retails for $51,600 or just $1,500 more than the standard wheelbase model. So, for just $300 an added inch, you get extra space your rear-seated passengers will love.
Like other luxury models, the Q70 comes packed with luxury touches and amenities. Trim level changes correspond to engine size and the drivetrain. Thus, a rear-wheel drive Q70 powered by the V6 engine retails for $50,100.
Choose all-wheel drive and you'll pay $52,250. A rear-wheel drive Q70 with the V8 engine costs $63,150 or $65,700 for all-wheel drive. A separately marketed hybrid variant with a 3.5-liter V6 engine costs $56,200.
As for the Q70L, the base engine with rear-wheel drive retails from $51,600 or $53,750 with all-wheel drive. Step up to the V8 and you'll pay $64,850 or $67,400 for rear- or all-wheel drive, respectively. Add $905 for the destination charge.
My all-wheel drive test model with the V8 engine came in at $69,055, including $3,500 for the Premium Select edition.
The upgrade brought in multiple exterior and interior embellishments, including a rear decklid spoiler, uniquely designed 20-inch wheels, sport brakes, illuminated kick plates, dark finish interior trim, a suede-like headliner, aluminum interior trim, and upgraded floor mats.
Muscular, But Elegant Exterior
The Q70/70L projects a muscular stance with its curvaceous grille, hawk eye headlamps, and sporty air intake. A bolstered hood and robust shoulders only amplify the sedan's strong appearance.
Beautiful flowing profile lines from front to back emphasize that this is no ordinary sedan. Moreover, a long flowing roof line, body sculpting, and available rocker panel trim offer further amplification.
From the rear, the raised deck offers an available spoiler and chrome garnishment. Oversized wraparound combination lamps, rear fog lamps, and dual exhaust ports round out the look.
An assortment of wheel choices is available. Notably, my test model came outfitted with Bridgestone Potenza summer tires.
High-End, Cavernous Interior
Opting for the extended wheelbase model seems wise and cost effective. Indeed, for a modest price increase, you'll come away with extra rear legroom that only benefits the rear-seated passengers. This model seats five in comfort, but if you're looking for a limousine-like compartment, the Q70L delivers.
I've long been a fan of Infiniti interiors, enjoying the fit and finish as well as the quality of materials used. The Premium Select edition is like adding icing to the cake — it simply provides the added panache befitting the sedan.
The cockpit offers a sporty presentation with a pair of analog displays on either side of a digital driver's information center. A curved panel hood adds a sporty touch.
The center stack comes topped with chrome trim, while a color display sits in a recess directly beneath. Just below that is an analog clock situated above a panel of buttons and knobs for controlling the infotainment and climate control systems. Yes, this model still has a CD player — and that's something that made this driver happy.
Between the seats is the transmission shift stick, along with heating and cooling knobs and the drive select knob. Chrome plating provides an elegant touch for that surface.
A deep storage compartment doubling as an armrest is also present. You'll find USB ports and a 12-volt outlet inside.
Other touches include generous use of leather covering the seats, wrapping the steering wheel, and dressing the door inlays. Happily, plastic is not commonly found anywhere. All other materials are of the soft-touch variety.
As for the rear seat, three can sit in a pinch, but that area is most comfortable for two. Drop the middle armrest in place and you'll find two drink holders, a pair of heated seat switches, and a sizable storage compartment. You'll also find the armrest supplies pass-through access to the trunk.
Standard equipment includes keyless entry, push-button start, an electronic tilt and telescopic steering column, 10-way power heated front seats, dual-zone climate control, and a dual occupant memory system. Available equipment brings in climate-controlled seats and a heated steering wheel.
Interior storage space is not as generous as offered in some models. The front doors offer tiny alcoves and they're not large enough to hold drinks. The rear doors do not provide storage whatsoever.
Tech and Safety Features
On the tech front, the Infiniti offers a voice recognition navigation system, an around view (rearview) monitor, a 10-speaker Bose audio system, Bluetooth connectivity, nav traffic and weather, and a front and rear parking assist system.
Upgrades come by means of a $3,300 technology package, what brings in numerous driver assist features, including intelligent cruise control, lane departure warning and prevention, distance control assist, forward emergency braking, blind sport warning and intervention, backup collision intervention and adaptive front lighting.
As for crashworthiness testing, the 2017 Infiniti Q70 garnered a "Top Safety Pick" award from the Insurance Institute for Highway Safety. Its only demerit was the child seat anchors (LATCH) ease of use. Ratings from the National Highway Traffic Safety Administration (NHTSA) were not final as of publication. However, the nearly identical 2016 model achieved a five-star safety rating.
On the Road
You're given the choice of a 330-horsepower V6 or a 416-horsepower V8 engine with the 2017 Infiniti Q70 series. Certainly, the base engine is up to the task, although the V8 is the performance maven here.
Both engines come paired with a seven-speed automatic transmission with sport mode. Further, a four-mode drive mode selector dials in on whatever drive condition suits you — normal, eco, sport or snow.
Naturally, I kept the V8-powered sedan in sport mode the entire time, preferring the added weightiness of the steering, enhanced shift points of the transmission, and the improved handling that goes with this.
If you demand full power in your vehicle, the V8 does not disappoint. From a dead stop to hard acceleration and from passing speed to navigating twisty roads, the Q70L is up to the task. This sedan stays planted on the twistiest of roads, hanging the curves with precision, with the steering responsive.
The steering system is still hydraulically operated, something enemies of electric-powered steering or drive-by-wire steering will rejoice in.
Despite its size, the Q70L tips the scales at just shy of two tons. That's a manageable weight in this class, what supplies this model with poise. For those wanting to build on the standard model, four-wheel steering is available.
Parting Thoughts
Whether it is selected in standard or extended wheelbase form, the Q70 delivers many of the features customers expect in this model range. The extended wheelbase version does an admirable job of providing big sedan comfort, although its slightly narrow footprint is not hard to miss.
As with many luxury models, prices can quickly escalate well beyond the base price. Quite frankly, some people will find the V6 adequate for their performance needs, although the 2 mpg fuel economy edge doesn't provide a significant edge.
The outlier here is the hybrid with its 28 mpg rating and its 360 horsepower. It is a rear-wheel drive sedan, but it costs $5,100 more than the base model. Yet, the added performance also supplies an attractive middle ground between the standard V6 and V8 models.
2017 Infiniti Q70L Specifications
| Infiniti | Q70L |
| --- | --- |
| Segment | Midsize Luxury Sedan |
| Base Sticker Price | $51,700 (V6) |
| Price as Tested | $69,055 |
| Standard Engine | 3.7-liter, V6 |
| Transmission | Seven-speed automatic |
| Horsepower | 330 @ 7,000 |
| Torque (lb.-ft.) | 270 @ 5,200 RPM |
| Available Engine | 5.6-liter, V8 |
| Transmission | Seven-speed automatic |
| Horsepower | 416 @ 6,000 |
| Torque (lb.-ft.) | 414 @ 4,400 RPM |
| Seating | 2+3 |
| Curb Weight (pounds) | 3,957 |
| Wheelbase (inches) | 120.1 |
| Length (inches) | 202 |
| Width (inches) | 69.3 (without mirrors) |
| Height (inches) | 59.1 |
| Head room (f,r — inches) | 39.1, 37.7 |
| Leg room (f,r — inches) | 44.4, 41.8 |
| Shoulder room (f,r — inches) | 58.4, 56.7 |
| Hip room (f,r — inches) | 54.3, 53.5 |
| Storage (cubic feet) | 14.9 |
| Gross vehicle weight (pounds) | NR |
| Towing (pounds) | NR |
| Payload (pounds) | NR |
| Fuel | premium |
| Fuel Tank (gallons) | 20 |
| EPA Fuel MPG (city/highway) | 16/23 (V8, AWD) |
| Manufacturing Plant | Tochigi, Japan |
Additional Photos


---
See Also – Sport Luxury SUV: Infiniti QX50
Photos copyright Auto Trends Magazine. All rights reserved.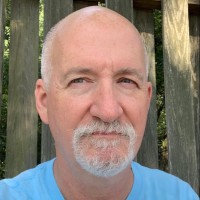 Latest posts by Matthew Keegan
(see all)