AMG is the performance division of Mercedes-Benz and earns its place in the product line by substituting its name for Benz. Thus, you have vehicles such as the Mercedes-AMG GLC 63 S Coupe, which immediately suggests a high-performance model.
Carried out further, the GLC, in this case, represents the GLC-Class, a collection of near-midsize luxury SUVs with room for five. The 63 denotation stands for a higher expression of performance, at least with the GLC, as the 43 is the standard model.
Then there is the 63 S, which adds 34 horsepower and 37 pound-feet of torque, while shaving the 63's 0-60 mph time by 0.2 seconds to 3.6 seconds.
Got it? Well, just to add some confusion to the mix, this model isn't a coupe. Instead, it has a coupe-like roofline with four doors and a liftgate at the ready. Whew!
2020 Mercedes-AMG GLC 63 S Review
AMG Without the Benz
A 2020 Mercedes-AMG GLC 63 S Coupe was a January visitor to our test fleet, a bright red model that certainly offsets the dreariness of this wintry month.
No snow was encountered, but that's a good thing: it came dressed in summer (performance) tires that are typically swapped out once temperatures stay below 44-degrees Fahrenheit (more about that later).
As mentioned, the Mercedes-AMG GLC is offered in 43, 63 and 63 S configurations. The "43" comes with a 3.0-liter bi-turbo V6 engine with an output of 385 horsepower and 384 pound-feet of torque. Power routes to all four wheels utilizing a 9-speed automatic transmission.
Choose the 63 S, and the performance quotient rises sharply thanks to a 4.0-liter bi-turbo V8 engine making 503 horsepower and 516 pound-feet of torque. Again, power is shuttled to all four wheels via a 9-speed automatic transmission. Yes, that's a big load of power under the hood, something you'd expect in a sports car, but not necessarily in an SUV.
Key Design Elements
The AMG immediately makes a statement with its front fascia dominated by a broad grille with vertical bar slats amplified by a massive tristar logo. Along the lower corners, deep cutouts add visual interest, while dramatic LED lighting and a unique AMG badge placed near the leading edge of the hood complete the frontal expression.
The AMG's profile supplies the most accurate demonstration of this model's sporty grit, with oversized wheels, a raised beltline, and a descending roofline adding drama. From the rear, an enormous diffuser with quad exhaust tips and a spoiler put the final touches on this model.
Moving inside, the interior holds five, although it is most useful for four. You'll find the best seats in the first row with its generously padded and bolstered leather-covered chairs supplying ample support through the twists and turns.
The entrance to the second row is somewhat more challenging on account of the falling roofline. However, once inside the seats are comfortable for two and can hold three in a pinch.
AMG dresses the cabin with premium materials, including real chrome and carbon fiber. The heavily-padded steering wheel, along with huge oval vents, and a detailed digital instrument cluster are simply a few of the many remarkable features throughout the interior.
See Also – One Fine Week With a Mercedes-AMG C43 Coupe
Tech & Safety Gear
You'd expect high-end tech features in a Mercedes-Benz model. The AMG simply ratchets the offering a notch or two higher.
The result is an exquisite Burmeister audio system, a 10.25-inch touch-screen display, Bluetooth connectivity, Android Auto and Apple CarPlay smartphone compatibility, a navigation system, and a 115-volt power outlet. That's nearly every amenity offered as standard equipment.
AMG also outfits the 63 S with a host of driver-assist safety features, including lane keep assist, blind-spot assist, adaptive cruise control, pre-collision assist, and automatic emergency braking. That's a good chunk of the safety gear for this utility vehicle.
On the Road
Anticipation is the operative word with any performance model. But that anticipation is sometimes mixed with perplexity as I wondered how Mercedes can pull things off with a high-profile vehicle.
No, there isn't any doubt that the handcrafted AMG engine can't supply awe-inspiring off-the-mark acceleration. Instead, the concern is how well this SUV performs on twisty roads and while cornering. Happily, this AMG acquitted itself nicely.
Right from the start, the 63 S' engine roared to life with a cacophony of sweet music from the exhaust system. It isn't quite as raucous as some performance models, but it doesn't leave any doubt that copious amounts of power is at the ready. Some systems are obnoxious, especially when tuned to toot, rumble, and belch at the flick of a dial.
An AMG DYNAMIC SELECT dial is present with the 63 S, supplying such settings as comfort, sport, and sport plus to manage various settings. Those settings include the aforementioned exhaust note, throttle response, and suspension settings.
Comfort is, of course, the default setting and where the dial is most likely to rest. But flick it to one of the sport modes when twisty roads beckon to find the right mix of steering wheel heft, shift control, and exhaust boom.
I've always wondered why some of my test vehicles come with summer tires in the dead of winter. Sure, temperatures rarely stay below freezing in my area, but some days start quite cold before rebounding later.
A few cold starts were the only reminders I needed to put off my driving until later in the day as the heavy clomping of tires designed expressly for warm weather is never a good sign.
And for one important reason: the tires simply are a drag when temperatures fall. And for another reason: you risk damaging or even destroying them in cold weather.
Make the swap in the fall and swap them out again in the spring. In some areas, winter tires are the better choice than three-season radials. Yes, that puts a crimp on racing, but what are you doing driving fast on icy roads in the first place?!
See Also – Introducing the All-New 2020 Mercedes-Benz GLE SUV
The AMG picks up speed lighting fast. Before you know it, you're at highway cruise, but that's tame for this model. This SUV begs for track time where speed isn't an issue and twists and turns are a certainty.
Alas, I'm not permitted to go tracking with my test models, but there are plenty of desolate backroads where I can evaluate its accelerating, steering, handling, and braking in peace.
On one such stretch of curvy road with the AMG perfectly centered, the 63 S proved its worth. The dialed-in and reassuringly weighted steering wheel signaled it was time to engage spirited driving. Through every twist and turn, the SUV stayed on point.
Cornering was a breeze as well, although slowing this SUV is advisable as the unavoidable body roll comes in. Still, the suspension system does an admirable job damping as it goes and makes pulling out of corners a non-event.
No, you won't hug the road as tightly and confidently as you would with an S-Class Coupe, but you won't sweat bullets wondering if you'll dive off-road either. That said, keep in mind that this is a high-profile vehicle, therefore the law of physics holds sway.
Parting Thoughts
The Mercedes-AMG GLC 63 S Coupe fulfills its mission, staying true to its performance roots while delivering the utility some may crave. You'll pay the price to procure one as it costs $84,100, plus a $995 freight charge. That's $7,600 more than the standard 63.
Our test model came in at $96,425, as it included such extra features as a head-up display ($1,100), 21-inch forged cross-spoke wheels ($2,250), a driving assistance package ($1,700), parking assistance ($1,290), and an exterior lighting package ($800).
2020 Mercedes-AMG GLC 63/63 S Coupe Specifications
Mercedes-AMG
2020 GLC 63/63 S Coupe
Segment
Midsize Luxury SUV
Price Range
From $76,500 to $84,100
Destination Charge
$995
Standard Engine
4.0-liter, bi-turbo V8
Horsepower
469/503 @ 5,500 to 6,250 RPM
Torque (lb.-ft.)
479/516 @ 1,750 RPM
Transmission
9-speed automatic
Seating
5
Curb Weight (pounds)
4,555
Wheelbase (inches)
113.1
Length (inches)
186.9
Width (inches)
76.0
Height (inches)
62.4
Head room (f,r…inches)
NR
Leg room (f,r…inches)
NR
Shoulder room (f,r…inches)
NR
Hip room (f,r…inches)
NR
Storage (cubic feet)
17.6/36.1
Gross vehicle weight (pounds)
NR
Towing (pounds)
3,500
Payload (pounds)
NR
Fuel
Regular unleaded
Fuel Tank (gallons)
NR
EPA Fuel MPG (city/highway/combined)
16/22/18
Manufacturing Plant
Bremen, Germany
Data compiled by Tom Keegan. Specifications supplied by the manufacturer.
---
See Also – Looking Ahead: 2017 Mercedes-AMG C63 Coupe
Photos copyright Auto Trends Magazine. All rights reserved.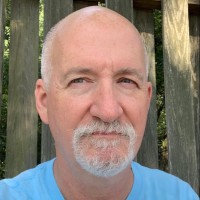 Latest posts by Matthew Keegan
(see all)