Handsome styling, ample luxury, and advanced technologies.
---
If patience is a virtue, then I exceed in virtuosity. At least when it comes to reviewing a Mercedes-Benz vehicle.
Eight years after my first-ever review, I finally had the opportunity to evaluate a Mercedes model other than one briefly encountered at a press rally (See – First Look: 2018 Mercedes-Benz C 350e PHEV). That's because my distributor now carries the brand, supplying journalists who are located throughout the southeastern United States.
2020 Mercedes-Benz GLE Review
A 2020 Mercedes-Benz GLE was my test vehicle and it was delivered to me in 350 4MATIC guise. Mercedes prices this midsize SUV from $53,700 (RWD). You'll also find 350 4MATIC ($56,200) and 450 4MATIC ($61,150) models. AMG and GLE Coupe versions are marketed separately.
If you haven't had the pleasure of building a Mercedes-Benz vehicle, then you might not realize package and individual options are how each model is built. You won't find trims, but you can add features to customize accordingly.

For example, models dressed in a Black or Polar White patina incur no additional cost. Beyond that, you'll find multiple color options at a cost, ranging from $720 to $1,515. You'll also find three standard wheel choices and multiple wheel options, costing from $500 to $1,750.
Notably, some of these choices are bundled in packages, such as the AMG Line Exterior Package ($2,900) or the AMG Line w/ Night Package ($3,200). A panoramic roof ($1,000) and illuminated running boards ($650) are available separately.
Interior upgrades include an AMG Line Interior Package ($400) and a 3rd-row Seat Package ($2,100). You'll also find upholstery upgrades — $1,620 or $2,990 — and wood trim ($160). A heated steering wheel ($250), Nappa leather dash and door trim ($700), and an Acoustic Comfort Package ($1,100) are also available.
Under the Entertainment & Convenience grouping, you'll find multiple package options. These include a Premium Package ($1,850), Warmth & Comfort Package ($1,050), MBUX Technology Package ($1,050), and an ENERGIZING Package Plus ($2,100).
With these you'll find such features as a Burmeister surround sound audio system, heated front armrests and upper door handles, a head-up display, and multi-contour front seats with massage and ventilation. Some of the features available within each package are also optioned individually.
See Also – One Fine Week With a 2019 Mercedes-AMG C43 Coupe
Are we done with the packages, yet? Not a chance! Indeed, you'll find under the Performance & Safety umbrella additional package options, including a Driver Assistance Package PLUS ($2,250), Advanced Lighting Package ($900), and an AIRMATIC Suspension Package ($1,710).
Lastly, but certainly not least, you'll find multiple maintenance, connected services, and concierge packages.
Mercedes makes it easy to add what you want. Keep in mind that your cost can surge significantly if you don't pay attention. Definitely, your out-the-door price will push past $60,000 and may top $80,000 with the GLC 450 4MATIC.
A Matter of Style
Mercedes-Benz styling is both timeless and cutting-edge. This seems like a contradiction and I suppose it is. The company's tristar emblem is its calling card, an unmistakable feature found on its grille, liftgate or trunk, and inside the vehicle.
As for the 2020 GLE, it delivers a modern, fluidic design that's unified and not overwrought. The front fascia features a gaping grille with wing-like horizontal slats pushing out from the emblem. An even wider, lower grille opening and LED-accented headlights add a sporty flair.
From the sides, you'll find a gently rising beltline, a slightly falling roofline, blacked out B pillars and roof windows, and generously apportioned wheel arches. At the rear, the GLE has wraparound tail lamps with LED accent lights, dual exhaust tips, a roof spoiler, and dual exhaust tips. Underbody cladding completes the front and rear fascias.
The list of standard exterior features include LED accent lights, sport wheels, a power tilt-and-slide sunroof, power liftgate, power-folding side mirrors, and keyless entry. We already mentioned that patina and wheel upgrades are available. You can also opt for an illuminated star ($500), black side cladding ($450), and AMG trim.
Inside, the GLE offers a stunning cabin, rich in choice materials, design execution, and fit and finish. It's a masterful stroke, one we fully expect Mercedes to accomplish without disappointment. Among the many highlights are a blended instrument panel and center display, creating perhaps the largest panel in the industry.
Between the seats are dual grab bars with ample open storage space at the base of the stack. And it isn't a stack in the traditional sense, as the cabin layout is horizontally oriented, not vertical.
Most controls are sensibly placed, although it does take getting used to the location of the transmission shifter. It is found on the right side of the steering column and can be mistaken for the windshield wiper controller (found on the opposite side).
It is the thinnest of all shifters I've ever seen, but it gets the job done, freeing up space between the seats for the infotainment controller.
The standard imitation leather seats are pretty, but the available leather interior supplies more comfort and an improved look. Wood trim and awe-inspiring ambient lighting supply panache and elegance.
The symmetry is outstanding and takes nothing away from what is also apparent: very comfortable seats are in place, front and back.
This year, Mercedes offers a three-row option, which is similar to the Lexus RX we drove the same week. The Mercedes is about seven inches longer between the wheels than the Lexus, so seating in the last row should be an improvement over the Lexus.
That said, if you need the extra passenger capacity, we think looking at the larger GLS will serve you best.
In addition to the features mentioned, the list of standard features include push-button start, a tilt-and-telescoping steering column, zoned climate control, black imitation leather seats, and wood trim. The options list includes brushed aluminum pedals, sport front seats, a power second-row seat, and a wood and leather steering wheel.
Safety & Technology
Is there ever a sub-par Mercedes audio system? I doubt one exists. Indeed, whether you choose the available Burmeister system or not, you're treated to an audio package that's big on sound clarity and music enjoyment.
The standard package bundles many features, including navigation. Mercedes also supplies a voice-controlled interface, Bluetooth, Apple CarPlay and Google Android Auto smartphone compatibility, and five USB charging ports.
All models come with dual 12.3-inch screens for the instrument panel and multimedia center. They're pulled together and covered in glass, and are highly functional.
On the safety front, you'll find such standard features as blind spot monitoring and automatic emergency braking. Optional features include lane change and lane keep assist, evasive steering assist, distance control, and a host of other safety features. You can also opt for a surround view monitor ($400) to expand visibility.
On the Road
The 2020 GLE comes with two engine choices. A turbocharged 2.0-liter four-cylinder engine with 255 horsepower and 273 foot-pounds of torque powered my GLE 350. Here, you have a choice of rear- or all-wheel drive (there is no low-speed transfer case, so it isn't four-wheel drive).
A 9-speed automatic transmission is standard across the model line. My test model was the GLE 350 4MATIC.
The second choice is exclusive to the GLE 450 4MATIC. Here, you'll find a turbocharged 3.0-liter inline-six cylinder engine with 362 horsepower and 369 foot-pounds of torque. This powertrain includes a 48-volt electrical system, which delivers an additional 21 foot pounds of torque boost when cruising on the highway.
As for the test model, we give it high marks for its quiet, yet capable engine. It supplies ample step-off power and generous passing competence with the 9-speed automatic transmission furnishing quick shifts without drama.
This SUV grips the road and stays planted with only minimal body roll detected on twisty pavement. The ride is firm, yet comfortable and if you want to take it off road, you can.
No, you won't want to engage in aggressive off-roading, but you should feel comfortable on gravelly roads and worn paths. Leave the tough work to the Mercedes-Benz G550 if terrain romping is your thing.
Auto Trends Recommends
The 2020 Mercedes-Benz GLE raises the bar in a very competitive segment. It makes the best-selling Lexus RX seem aged in comparison. The available inline-six delivers copious amounts of power and should be explored by anyone who places a value on performance.
This model also comes with the 48-volt electrical system, which eventually will find its way into most new vehicles. That the system adds a measure of boost at cruising speed, is a plus.
We think most shoppers will be satisfied with the standard engine. Choose all-wheel drive if you live in a snowy climate or prefer improved handling on wet roads. There are lots of packages to consider. Likely, your final price will push past $65,000, especially if you opt for special paint, wheels, interior and safety upgrades.
All in all, the 2020 Mercedes-Benz GLE 350 underscores where this company is headed with its SUVs. The GLS will soon follow, building on the success of the GLE. We expect a plug-in hybrid GLE variant to roll out next year with a reported 62-mile range.
2020 Mercedes-Benz GLE Specifications
---
Sticker price from $53,700 (plus a $995 destination charge)
Price as tested: $65,000 (est.)
Seats 5 or 7
Engine No. 1: 2.0-liter 16-valve I4 gasoline engine
255 horsepower @ 5,800 to 6,100 rpm
273 foot-pounds of torque @ 1,800 to 4,000 rpm
9-speed automatic transmission
Engine No. 2: 3.0-liter 24-valve I6 gasoline engine
362 horsepower @ 5,500 to 6,100 rpm
369 foot-pounds of torque @ 1,600 to 4,000 rpm
9-speed automatic transmission
Wheelbase: 117.9 inches
Length: 194.3 inches
Width: 76.7 inches
Height: 70.7 inches
Passenger volume: TBA cubic feet
Storage volume: TBA cubic feet
Towing capacity: Up to 7,700 pounds
EPA: 19 mpg city, 26 mpg highway (I4); 19/24 (I6)
Premium grade gasoline
Fuel tank: 22.5 gallons
Curb weight: From 4,991 pounds
IIHS safety rating: Pending
Limited vehicle warranty: 48 months/50,000 miles
Powertrain warranty: 48 months/50,000 miles
Vehicle assembly: Tuscaloosa, Alabama
---
See Also – Looking Ahead: 2017 Mercedes-AMG C63 Coupe
Photos copyright Auto Trends Magazine. All rights reserved.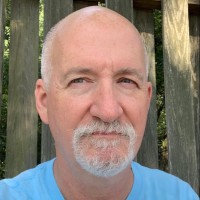 Latest posts by Matthew Keegan
(see all)