Ever since the Ford Transit van landed on our shores in 2015, this European model has supplanted America's best-known full-size model, the Ford E-Series. Launched in the early 1960s, the E-Series (also known as the Econoline) was long offered in consumer and commercial configurations.
Although the Transit took its place, the E Series is still available as a cutaway model for recreational and commercial customers.
What Is a Ford Cutaway?
A cutaway model is a vehicle with a cab and a chassis. The passenger compartment is not included as the bare chassis is offered for upfitting purposes, such as configuring for a work truck, ambulance, an RV or other vehicle. In effect, you no longer have a van, rather the base vehicle forms the backbone for a commercial truck.
When the Transit arrived, Ford had no plans to discontinue the E Series, at least for the short term. As time passed, demand for the chassis has remained strong enough to keep it around. Notably, Ford hasn't allowed this model to stay stagnant as it developed a new engine to power the vehicles. We'll take a look at what this means.
1. Single or Dual Rear Wheels
You'll find a full frame with the E Series with your choice of single or dual rear wheels. The standard E-350 single-rear-wheel configuration covers most recreational and commercial needs.
The E-350 dual-rear-wheel arrangement increases towing capacity and payload. The top-of-the-line E-450 dual-rear-wheel cutaway is especially suited for towing heavy loads.
2. A Large, Powerful V8
The Ford Motor Company developed an all-new V8 gasoline engine for its commercial applications and the E Series is one of the beneficiaries of this. This engine displaces 7.3 liters and works with a 6-speed automatic transmission.
The engine is available in two performance levels. The first one produces 350 horsepower and 468 pound-feet of torque. The second one outputs 300 horsepower and 425 pound-feet of torque. The first choice maximizes performance; the second choice emphasizes efficiency.
3. Redesigned Instrument Panel
This Ford's instrument panel is fully redesigned for 2021. It features a new cluster and finish panel, Bluetooth Radio, and dual USB ports. A tilt-and-telescopic steering column is included.
Available Ford Telematics and Ford Data Services supply security, third-party access, and partner integration.
4. Available Driver-Assist Features
The E Series offers many driver-assist safety features that are also found in other Ford products. This is good news for cstomers wanting the benefits offered elsewhere.
These features include: adaptive cruise control, forward collision warning, post-collision braking, lane departure warning, automatic high-beam headlamps, distance alert, and automatic emergency braking. You can add these features to the standard hill start assist, traction control, and electronic stability control.
The Ford E Series
When shopping for an E Series, look for a Ford dealer that's also a "commercial vehicle center." This means the operator is certified by Ford to sell and service commercial vehicles serving class 1-7 work vehicles.
You'll find more than 650 such dealers nationwide, with each trained to offer commercial solutions, fleet care, upfitting guidance, and credit options.
2021 Ford E Series Cutaway Specifications
Ford
2021 E Series Cutaway
Segment
Full-size Van
Price Range
$33,560 to $36,035
Destination Charge
$1,295
Engine No. 1
7.3-liter, V8
Horsepower
350 @ 3,900 rpm
Torque (lb.-ft.)
468 @ 3,900 rpm
Transmission
6-speed automatic
Engine No. 2
7.3-liter, V8
Horsepower
300 @ 3,750 rpm
Torque (lb.-ft.)
425 @ 3,250 rpm
Transmission
6-speed automatic
Seating
2
Curb Weight (pounds)
10,050 to 14,500
Wheelbase (inches)
138.0/158.0/176.00
Length (inches)
241.1/261.1
Width (inches)
79.4/94.9
Height (inches)
Up to 80.4
Headroom (f,r…inches)
42.0
Legroom (f,r…inches)
42.1
Shoulder room (f,r…inches)
68.1
Hip room (f,r…inches)
65.6
Storage (cubic feet)
NR
Gross vehicle weight (pounds)
4,950
Towing (pounds)
Up to 10,000
Payload (pounds)
5,100 to 8,980
Fuel
regular
Fuel Tank (gallons)
40.0/55.0
EPA Fuel MPG (city/highway/combined)
NR
Manufacturing Plant
Ingersoll, Ontario CANADA
---
Data compiled by Tom Keegan. Specifications supplied by the manufacturer.
---
See Also – Ford Transit Production is Now Underway
Photo copyright Ford Motor Company. All rights reserved.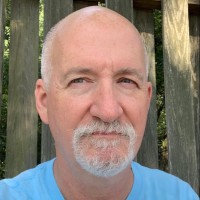 Latest posts by Matthew Keegan
(see all)