Electrification has come to the Hyundai Santa Fe line and that is a first for this midsize, five-passenger crossover sport utility vehicle. For 2021, the Santa Fe gains a conventional hybrid, followed by a plug-in hybrid for 2022.
Together, the hybrids give customers much more to consider when comparing two-row SUVs. Furthermore, the Santa Fe now has a leg up amongst its competitors as the brand pivots to electric vehicles.
After evaluating a pair of 2021 gas models, we were pleasantly surprised to receive a 2021 Santa Fe Hybrid just as the model year transition ran its course. Therefore, instead of concentrating on the many exterior, interior, safety, and technology attributes of the hybrid, we invite you to read our earlier reviews here and here.
For this review, it is all about the Santa Fe's two hybrid options. We will detail the current model while exploring what the plug-in version brings to the table.
See Also – 2023 Hyundai Santa Fe Review
2021 Hyundai Santa Fe Hybrid Review
The Santa Fe rolled out in 2001 and is now in its fourth generation. The 2021 and 2022 models reflect a refresh of the fourth-generation model, including the additional powertrain offerings.
As for the conventional Santa Fe Hybrid, there are some important matters to dissect, including the following.
Three Trims to Ponder
The conventional hybrid comes in three trims, beginning with the Blue ($33,750). The other trims are the SEL Premium ($37,810) and Limited ($40,160). Add $1,185 for the freight charge.
Among the differences between trims becomes evident in the exterior lighting, wheel sizes, and the power-folding side mirrors on the Limited trim. All but the base model has a panoramic sunroof.
The interior changes are more significant as cloth seats on the Blue give way to leather elsewhere. Other upgrades include driver lumbar support with a thigh extender, ventilated front seats, and heated rear outboard seats.
In the tech department, the standard trim has an 8-inch touch-screen display, while the other trims come with a 10.25-inch touch-screen display. A 12-speaker Harman Kardon audio package is included with the two top trims.
Exclusive to the Limited is a surround-view monitor, blind-spot monitoring, and a heated steering wheel.
Potent Powertrain
Manufacturers with hybrids in mind typically consider the most efficient option when developing one. While certainly helpful for increasing fuel efficiency, hybrids often lack power. That's a trade-off some shoppers do not want. Thankfully, Hyundai had something else in mind.
Under the hood is a 1.6-liter four-cylinder engine. But it is not your usual, small engine. Indeed, the engine is turbocharged for optimized power. Furthermore, it delivers a strong 226 combined horsepower under full throttle.
The engine works with an electric motor and a 1.49-kWh lithium-ion battery pack. The way Hyundai arranged the hybrid system is different too. Instead of a continuously variable transmission, a 6-speed automatic sends power to all four wheels.
So, not only does the hybrid offer more power and better efficiency, but it delivers all-wheel drive as needed. Power travels to the front wheels, but some of it shifts rearward when additional traction is required. This model delivers a combined 30 or 31 mpg, depending on the trim.
Driving Impressions
We have now driven conventional gas and standard hybrid versions of the Santa Fe. Though there are differences in powertrain behavior, there are similarities too. For instance, every model offers a composed ride, even if the handling is not especially exciting.
An electric power steering system is light to the touch, but not particularly engaging.
When driving, we found the hybrid offers average step-off acceleration, but laudable passing power. Particularly under full throttle when the full system combines to maximize power.
And that difference is apparent, which nearly makes it almost forgettable that a hybrid system is in play. Further, we give some credit to the automatic transmission as it switches gears with relative ease.
For the most part, the hybrid drivetrain works seamlessly. We did notice, on occasion, some lag, which we attributed to the turbo kicking in. This was especially apparent at low speeds where electric power gives way to gas and the turbo spools to force more air into the engine.
It is a momentary pause that has no impact on efficiency or performance. Also, the sensation is common to engines with one turbo, not two.
2021 Hyundai Santa Fe PHEV Review
As of this writing, the 2022 Santa Fe Plug-In Hybrid can be had. The same can be said about the smaller Hyundai Tucson, which was redone for 2022 and earned conventional and plug-in hybrid versions itself. Add in the brand's Ioniq line of electrified vehicles and it is self-evident where Hyundai is headed.
The plug-in is offered in two trims, SEL Convenience ($39,350) and Limited ($45,360). Add $1,185 for the freight charge. Yes, the plug-in builds on the standard hybrid with its powertrain system and standard all-wheel drive. There are a few things of note, including the following:
Decent Range
Plug-in hybrid electric vehicles offer a stepping-stone to full electrification. Certainly, there is still quite a leap in range, which some shoppers may find disappointing. Given that, the Santa Fe is still a gas model with electric capabilities. As such, the plug-in delivers a 30-mile all-electric range.
Though certainly nowhere in the 250-mile range of pure electric vehicles, it offers a powerful option for owners who chiefly undertake short trips. Conceivably, some owners will make few trips to the service station. That is a bonus worth remembering.
Powertrain Enhancements and Efficiency
The PHEV comes with a 66.9 kW electric motor and a 13.8-kWh lithium-ion polymer battery. When working in combination with the 1.6-liter turbocharged four-cylinder engine, it delivers a combined 261 horsepower.
That lofty number is reached under full throttle. Like the standard hybrid, power shifts to all four wheels utilizing a 6-speed automatic transmission.
Measuring fuel economy can be tricky with an electrified vehicle. The MPGe or "miles per gallon equivalent" is certainly difficult to quantify. Nevertheless, this model averages 33 mpg combined fuel economy, up from the 30 or 31 mpg for the conventional hybrid.
Federal and State Incentives
State and federal incentives accompany the 2022 Hyundai Santa Fe PHEV. We will not go into each of the state incentives where they exist. Also, they vary from state to state. Moreover, some locales add in incentives as well. Check with your state and city to learn what is available.
On the federal level, qualified buyers earn a $6,587 tax credit. Although less than the full $7,500 credit, the amount is strong and reduces the PHEV's cost to about $900 less than the conventional hybrid.
You will not find the credit applied to your purchase though. Instead, the funds are offset by your tax burden. While many consumers can claim the credit, there are limits based on income. Talk with your tax advisor to learn more.
Hyundai Santa Fe Hybrid Parting Thoughts
With two hybrid options available, the Santa Fe strengthens its position in a competitive segment. Models such as the Chevrolet Blazer, Nissan Murano, Jeep Grand Cherokee, and Ford Edge do not have hybrid variants.
Nor does the Honda Passport. The closest model is the Toyota Venza, but it is a compact vehicle.
We recommend the PHEV solely for its tax advantage. Even if not plugged-in judiciously, it still delivers competitive fuel economy. For consumers living in states with additional incentives, it is hard not to select the PHEV.
---
See Also – 10 Thoughts About the Hyundai Venue
Photos copyright Auto Trends Magazine. All rights reserved.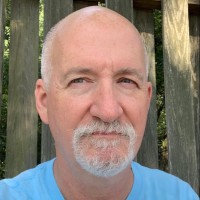 Latest posts by Matthew Keegan
(see all)