Styling with GMC's largest pickup truck, the Sierra 1500 in Denali trim.
---
Full-size pickup trucks continue to dominate the market with more than 2 million units sold annually. It is a lucrative segment for manufacturers and one reason why electric variants are becoming available.
The GMC Sierra 1500 is one of six full-size models for the choice. This one distinguishes itself by offering premium touches, an untold number of customization choices, and four powertrain combinations.
2022 GMC Sierra 1500 Denali Review
GMC offers the 2022 Sierra 1500 in Pro, SLE, Elevation, ATX, Denali, ATX4, and Denali Ultimate trims. The latter two are new this year and the Pro replaces the Work Truck. Prices range from $31,200 for the Pro Regular Cab Long Box to more than $70,000 for the top-trim models. Add $1,695 for the destination charge.
As of this writing, the pricing details on the AT4X and Denali Ultimate are not available. The two new trims debut in Spring 2022.
The changes this year include additional power for the turbocharged four-cylinder engine and a 4,000-pound gain in towing capacity for the turbo-diesel. A refreshed exterior, updated interior, and new technologies accompany this refresh.
This year, GMC introduces Super Cruise to the AT4X and Denali Ultimate, representing elements of semi-autonomous driving. We will discuss this feature in our Technology section later.
New Trims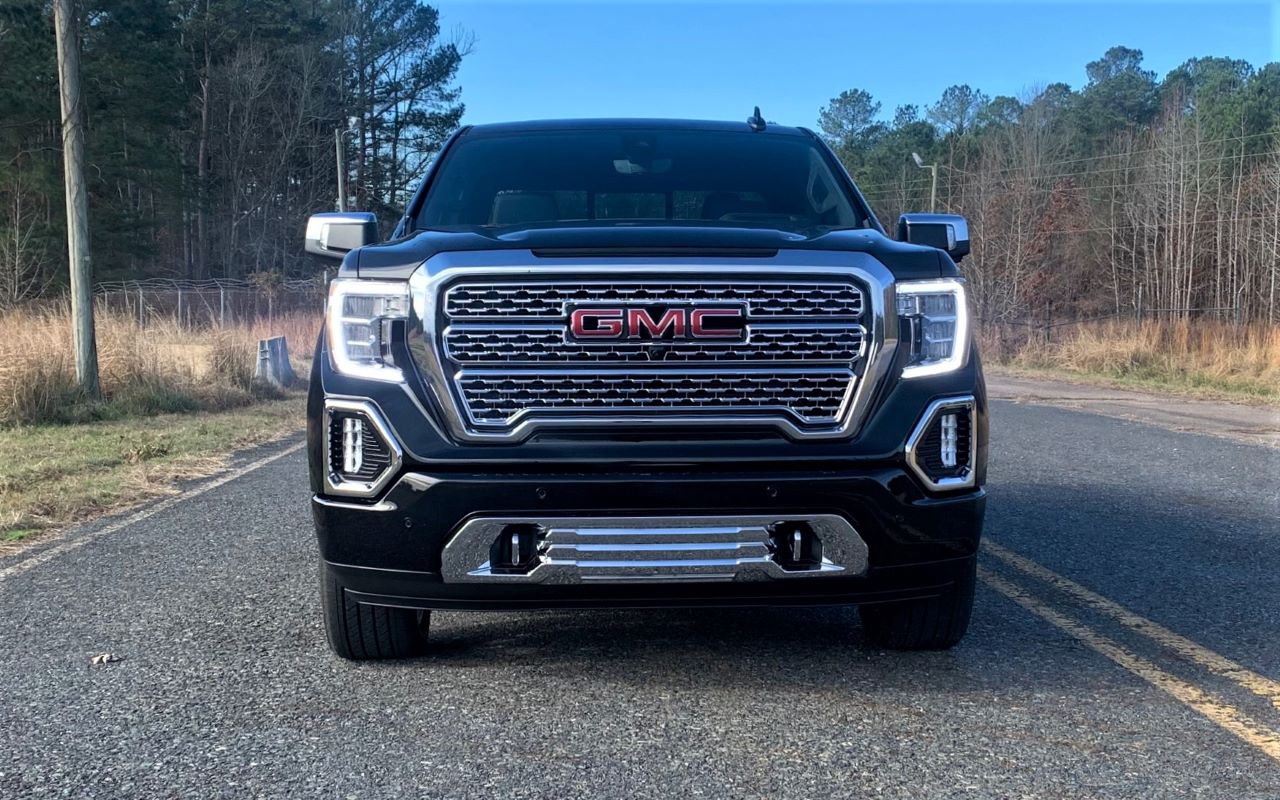 Before we move forward with our usual dissection of the model at hand, it is important to give an overview of the two new trims, AT4X and Denali Unlimited. As mentioned, pricing on these two trims is not yet available.
To begin, both new trims come with the 6.2-liter V8 engine as standard. It is optional on the Denali and AT4 but included here.
Other differences for the Denali Unlimited include a standard power sunroof, a leather-trimmed instrument panel, full-grain leather-wrapped door panels, console lid, and front and rear seats.
A premium microsuede headliner, 16-way power-adjustable and massaging front seats, a Bose audio system, a rearview camera mirror, and a 15-inch-diagonal head-up display found out this trim's offerings.
For those considering the AT4X, this model has an off-road suspension system, front and rear electronic locking differentiations, and specific off-road chassis and suspension calibrations. Also, unique 18-inch black wheels are set within Goodyear Wrangler DuraTrac Mud-Terrain tires. An available rocker guard accessory completes this model.
Exterior Features
What's different about the 2022 Sierra 1500 this year? For starters, this is the fourth year of the current-generation model, therefore it was time for a refresh. That freshening includes new grille designs across the trim range, modified lighting elements, and an updated front bumper.
Continuing as before is this model's bold front fascia, massive hood, slab sides, and boxy rear end. In between, the distinctions vary by trim, with extensive cladding, upgraded trim pieces, a variety of wheels choices, and your choice of two- or four-wheel drive. GMC's trick Multi-Pro tailgate design is
Importantly, the Sierra offers three cab styles: Regular (two-door), Double (four doors with three-quarter rear doors), and Crew Cab (four full doors). Only the Regular cab comes with an 8-foot bed. The Double Cab offers a 6.5-foot bed. The Crew Cab comes with either a 5.5- or 6.5-foot bed.
Interior Highlights
The most significant styling change for 2022 covers the interior. That is especially noteworthy as the competition has outdone GMC in recent years. Indeed, the Ram 1500 typically earns the styling accolades that the Sierra should hold as a premium model.
This year, the changes cover all trims and feature improved materials, including more soft-touch surfaces throughout. Move up the trim range and these include finer leathers.
The Denali Ultimate is the best of the bunch with open-pore wood, leather-wrapped surfaces, and a microsuede headliner. Other changes include larger displays. We will cover those details below.
Key Safety Features
The GMC Pro Safety bundle is standard across the model line. This package includes forward collision alert, automatic emergency braking, front pedestrian braking, lane change alert, side blind zone alert, following distance indicator, and automatic high beam headlights. Adaptive cruise control and trailer side blind zone alert are offered.
Also available are enhanced automatic emergency braking and a safety alert seat. We will reserve our comments about the all-new Super Cruise feature in the Technology section.
Technology Overview
All but the base Pro trim receive a 12.3-inch digital instrument cluster and a 13.4-inch touchscreen display. The instrument cluster includes theme customization; the center console display features a new infotainment system. Our experience with the GMC system has always been positive. The positivity continues with the latest model.
The Pro model has a two-speaker audio package, Bluetooth, and two USB ports. Apple CarPlay, Android Auto, and a 7-inch color display are included. Multiple audio configurations are available, ranging from six speakers on some trims to a 12-speaker Bose system on the Denali Ultimate. Other features include additional USB ports, a 115-volt outlet, a 15-inch head-up display, and wireless smartphone compatibility.
Super Cruise
Available on the Denali and included on the Denali Ultimate is Super Cruise. This subscription-based technology supplies true hand-free driver-assist capabilities on compatible roads across the United States and Canada. The system currently covers more than 200,000 miles of roadway.
Super Cruise works with adaptive cruise control, which is tasked with controlling braking and accelerating when activated. It is also tied in with connected services that utilize rear-time precise positioning, a series of cameras and sensors, and LIDAR map data. Combined, the technology detects and evaluates every curve to ensure the Sierra stays on course.
Super Cruise is a four-step system that kicks in when adaptive cruise control is activated. Next, when the system detects that you are driving on a compatible road, the Super Cruise symbol will illuminate in white on the instrument panel.
At this point, the driver has the option to fully engage Super Cruise by pressing the appropriate button on the steering wheel. Once the symbol and steering wheel light bar illuminates green, the driver may remove his hands from the steering wheel.
Finally, if the driver needs to change lanes, activating the turn signal will cause the system to look for an opening to complete the change.
There are several fail-safe features embedded in Super Cruise. Firstly, the driver must be paying attention. Secondly, the road conditions must be compatible, otherwise, the system will not activate.
Thirdly, if the system is unable to accomplish a task, such as switching lanes, the driver will see a notification in the instrument panel alerting to the same. At that point, the driver would take over and make the lane change when appropriate.
We have not driven a GM model with Super Cruise yet. Cadillac got it first and the system seems destined to gradually work its way to other GM models. Based on our research, we expect Super Cruise to work as touted. At the same time, roads covered in snow or wherever markings are obscured will present a problem. This means the driver remains vigilant as the system does its job.
Competitive Set
There are a handful of players in the full-size pickup truck arena. GM offers two choices, with the Chevrolet Silverado 1500 joining the Sierra. The Ford F-150 and Ram 1500 are close competitors. All three manufacturers have been battling it out for decades and each one offers heavy-duty versions of the standard models.
Two other models are worth a mention, including the all-new Toyota Tundra. The last model in this segment is the Nissan Titan. All six models were designed and are built in North America.
Drive Impressions
Engine Choices
Before we dissect the drive, it is worth noting the powertrain choices. In 2021, GMC offered six powertrain options as the 5.3-liter V8 did triple duty when paired with either a 6-, 8-, or 10-speed automatic transmission. This year, the 10-speed survives as the other two transmission choices were dropped.
The standard engine is a 2.7-liter turbocharged inline-four. This one develops an impressive 310 horsepower and 420 pound-feet of torque. Power routes to the wheels utilizing an 8-speed automatic transmission.
The 5.3-liter V8 remains Sierra's standard-bearer as this one outputs 355 horsepower and 383 pound-feet of torque. On the top trims, a 6.2-liter V8 develops 420 horsepower and 460 pound-feet of torque. Both engines work with a 10-speed automatic transmission.
Notably, there is no V6 engine choice, but there is an inline-six and this one is a 3.0-liter turbodiesel. The diesel produces 277 horsepower and 460 pound-feet of torque, the latter matching the massive V8. Power routes to the wheels employing a 10-speed automatic transmission.
Towing and Payload
There are two important attributes pickup truck shoppers keep in mind when researching trucks: towing and payload. Both become critically important for people who routinely load their trucks with people and gear.
Indeed, trailering comes into focus for recreationalists and professionals alike. You might not have towing in mind if you do not use it, but it becomes a selling point when you are ready to trade up.
With towing, the configurations go beyond the engine to include the gross vehicle weight rating and axle ratio. Further, there is typically a distinction between two- and four-wheel-drive models, as the former usually has a slight advantage over the latter.
In any case, we recommend shoppers peruse or download the manufacturer's trailering guide for details.
The maximum trailering capabilities of all four Sierra models are as follows. The 2.7-liter tops out at 9,400 pounds, while the 5.3-liter V8 reaches 11,200 pounds. Just as the turbodiesel and 6.2-liter V8 are tied in torque, they each maximize trailering at 13,000 pounds.
As for payload, those numbers range from 1,750 to 2,180 pounds. Payload is always defined by human and cargo carrying capacity inclusive of the cabin and truck bed.
The Sierra does everything a full-size truck is expected to do, including supplying a high profile with strong forward sightlines, a comfortable ride, light-to-the-touch steering, and a wide turning radius. At least with the latter, it is not much of a surprise, but you can still make a U-turn on most four-lane roads without adding extra steps. I did this and it works!
Our test Denali model had the optional 6.2-liter V8. This engine has no lack of power, although we would not easily dismiss the smaller of the two V8s when considering this model.
We have also driven the Sierra and Silverado with the based turbo engine and the turbodiesel. We believe the improvements made this year with the turbo-four make it a compelling choice.
As for the model at hand, it offers excellent step-off acceleration, robust passing power, and solid braking. There are four drivetrain modes for choosing: automatic, 2WD, 4WD, and 4Lo. We recommend keeping it in automatic, which engages the front wheels as needed. Otherwise, rear-wheel drive is ideal wherever conditions are not slick.
We limited our off-road antics to mostly gravel and short expanses of earth. The Sierra tackles whatever is before it with ease. Few are likely to tackle aggressive off-road rock outcroppings because of its size, but the new AT4X model with its mud terrain tires, two-speed transfer case, and one-pedal rock crawling capabilities may be the ideal choice for that.
One matter about full-size pickups that should not be overlooked is ride comfort. On the highway, this truck matches the luxury models in that capacity. Credit a long wheelbase and a nicely sprung suspension for this. That said, the off-road capable versions have no lack of chassis and suspension calibrations to manage the job at hand.
Parting Thoughts
There may not be enough superlatives to describe the Sierra, but that will not keep some people from trying. The Denali Ultimate and AT4X elevate this model further, but you will also pay for it. Pricing is not final, but when fully optioned we expect the Sierra will top $80,000.
Fortunately, there are ways to configure this model to find a generously equipped version in the $50-55,000 range. That may require some changes in cab choices, packages, and engines, but it still can be reached if needed.
---
See Also – Sumptuous SUV: GMC Yukon Denali
Exterior photos copyright Auto Trends Magazine. All rights reserved. Interior photo and infographic courtesy of GM Corp.
---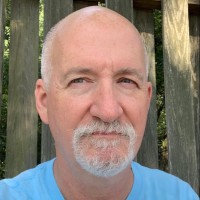 Latest posts by Matthew Keegan
(see all)