Crossovers continue to dominate the market as car models disappear. Hyundai is no exception as the tiny Accent and sporty Veloster N go away for 2023 with the likelihood the Sonata sedan will soon follow.
Among the crossovers gaining market share is the subcompact Hyundai Kona, a model imbued with a new "N" performance grade this year.
2022 Hyundai Kona N Review
The 2022 Kona is one of the most affordable small crossovers available, at least for its base price. This vehicle seats five, with four the ideal. Its standard cargo space measures a modest 19.2 cubic feet, but a generous 45.8 cubic feet with the rear seat folded.
Hyundai offers the 2022 Kona in five grades: SE, SEL, N-Line, Limited, and N. Prices range from $21,300 to $34,200. Add $1,295 for the freight charge. All but the N grade comes with standard front-wheel drive and available all-wheel drive, the latter adds $1,500 to the cost.
The SE and SEL come with a naturally aspirated four-cylinder engine. The other grades offer a turbo matched with a dual-clutch transmission.
For the focus of this review, we'll examine the Kona N, a performance model with a unique turbo engine.
Exterior Remarks
In base form, the Hyundai Kona doesn't grab much attention. But when outfitted in N-Line or N grade trim, it makes a statement.
Our test model came dressed in red with ample black accents on the grille, rocker panels, side mirror caps, wing-type rear spoiler, and diffuser. The LED daytime running lights, headlights, and tail lamps serve as exclamation points, but take note of the exclusive triangular type high-mounted center brake light.
Topping things off are 19-inch alloy wheels set within performance tires. This design features a five-pointed star set within another five-pointed star.
Interior Highlights
The Kona N's cabin is sporty and seats five. Although for this purpose, we'd make it a two-seater and fold down the rear seat to hold a set of summer tires.
The seats are wrapped in leather and trimmed in suede, and are very comfortable. The power driver's seat with lumbar support makes a difference here. The heated front seats relax tightened muscles following vigorous driving.
Take note of the N logos scattered around the cabin. The seatbacks, floor mats, and shifter are adorned. Alloy sport pedals and aluminum door sill plates are other distinguishing features.
This model comes with full power accessories, automatic temperature control, and a tilt-and-telescopic steering column. The leather-wrapped steering wheel sports yet another N logo, completing the sporty look.
Technology Features
Creature comforts abound in the Kona N, including a sizable 10.25-inch touchscreen display. Satellite radio, HD Radio, Apple CarPlay, Android Auto, and navigation come standard. Two USB ports and a third in the rear seating compartment are included. A wireless device charger is yet another welcome feature.
Just like the Limited grad, the N comes with an 8-speaker Harman Kardon audio system. We had it off when engaging in spirited driving, preferring the whine of the engine and the toot of the exhaust as our "music" choice.
Safety Features
The Kona N offers most of the driver-assist features offered by this model line, but is still outperformed by the Limited edition. Nevertheless, this model comes with blind-spot collision avoidance assist and rear cross-traffic collision avoidance assist. The "assist" part represents cues, such as mirror lights, audible warning tones, or a vibration in the steering wheel to alert the driver.
Forward collision-avoidance with pedestrian detection, lane keeping assist, and lane following assist are included. Driver attention warning, high beam assist, and adaptive cruise control are also supplied.
The only feature not offered that comes in handy is a head-up display. This would include speed limit, tachometer, and RPM details. Consider any HUD an important aid when focusing exclusively on the road ahead.
Powertrain Choices
What makes the Kona N the special model is its 2.0-liter turbocharged four-cylinder engine. While the standard model comes with this size engine, it is naturally aspirated. A 1.6-liter turbo four is offered with the N-Line and Limited grades.
The N's engine is also found in the Veloster N. Here, it makes 276 horsepower and 289 pound-feet of torque with power sent to the front wheels. An 8-speed dual-clutch transmission is the only choice and, unlike all other Kona models with available all-wheel drive, this one is front-wheel-drive only.
Driving Highlights
The Kona N is a somewhat unusual model, but possibly the right choice for rally car fans. It may be a crossover, but some of the key attributes of a performance model, such as a limited-slip differential, help keep this front-wheel driver stable. Moreover, it is simply a hoot to drive.
Add in a potent turbo engine and a "wet" dual-clutch transmission, and the Kona N makes a serious challenge to the Mini Cooper Countryman JCW. There is no other true competitor in the segment, with more power on hand than the retired and tossable Nissan Juke.
An upcoming challenger is the 2023 Dodge Hornet, but for now, the Kona N is best compared with the Volkswagen GTI and Honda Civic Si. Sadly, Ford ditched the segment a few years ago.
Start the engine and engage the transmission, and at once the exhaust cracks and pops. It is an unmistakable signal of what is to come, a fun-to-drive experience for certain.
There are two things to keep in mind, though, before heading out. First, launch control is included. Flick the panel switch and follow the prompts to activate. It's estimated that the N's 0-60 mph time is just over 5 seconds and we concur with those test results.
Second, take note of the GRIN Control System with five drive modes, including a customizable one. Then prepare to push the related red NGS (N Grin Shift) button while accelerating to gain an additional 10 horsepower for up to 20 seconds. It delivers just the right amount of boost for the moment, particularly when you're ready to overtake a rival on the track.
The Kona N is balanced and behaves admirably without the assistance or added weight of all-wheel drive. The differential lives up to its corner-carving reputation with enhanced steering, suspension, and traction control joining in.
This may be a high-profile vehicle, but the Kona N does an admirable job of hanging on twisty roads and remaining poised while cornering.
Certainly, a manual gearbox would have made the experience even more enjoyable, but the DCT shifts extremely fast and yet can be operated in manual mode. We'd work the stick instead of the paddle shifters for a more engaging driving experience. Thick brakes on all four corners bring this pocket rocket to a confident stop.
Hyundai Kona Considerations
If a small crossover interests you, the Kona in any grade holds its own. The competition is fierce and includes a new Honda HR-V, an underpowered but popular Nissan Kicks, and the similar Kia Seltos, among others.
But no competitor currently pushes the performance envelope in this segment, although that is expected to change. It's a category we believe has room for growth, particularly as manufacturers ditch car models and ahead of full electrification.
For about $35,000, a Kona N supplies the thrills, a performance crossover that behaves much like a rally car.
---
See Also – 2022 Hyundai Kona N-Line Review
Photos copyright Auto Trends Magazine. All rights reserved.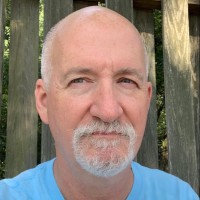 Latest posts by Matthew Keegan
(see all)