The Honda Civic is a compact car, available in coupe, hatchback, and sedan body styles. Along with the midsize Accord sedan and the compact CRV crossover, these three models comprise the lion's share of Honda's annual sales in the U.S.
Since its 1973 release, the Civic has grown from a tiny hatchback into a near midsize model. Now in its 10th generation, the Civic line demonstrates just how effective a model it is. Indeed, as competing manufacturers quit the segment or slow refreshes, Honda has doubled down with arguably the best-designed vehicle in the class.
As 2019 drew to a close, this writer had the pleasure of spending two weeks with the 2020 Honda Civic SI sedan (also available as a coupe), a sporty model that's big on looks, technology, and performance. Honda markets the Si separately from the rest of the model line, therefore our attention is on this model only. The Si Sedan is priced from $25,200, plus a $955 destination charge. That was the price of our test model.
You can find various wheel upgrades and packages for further customization. One example is the Honda Factory Performance Package, which adds $3,999 to your cost. Here, you'll find such features as an adaptive damper system, underbody spoilers front and side, 19-inch black alloy wheels, and summer tires. Special badging and black trim complete the highlights. When all is said and done, you're looking at a $30,000 vehicle.
---
---
Styling Outtake
There are several features unique to the Civic Si, including fog lights, blacked-out trim, machine-finished alloy wheels, a center outlet exhaust, and a rear wing spoiler. The color choices are fantastic too, including the Rallye Red draping our test model.
Inside, the cabin's sporty flair is immediately evident with the generously bolstered front seats, which includes red stitching and emblazoned "Si" markings. Shoulder, back, hip, and thigh support are spot-on or what you'd expect with this model. Front seat passengers will stay planted when tackling the twisties. That's all we ask!
Other features of note include the standard moonroof, leather-wrapped steering wheel and shifter cover, aluminum pedals, and push-button start. Full power accessories, a tilt-and-telescopic steering column, and climate control are also included.
The Intersection of Tech & Safety
We applaud Honda for its "Honda Sensing" technology that's standard with the Civic Si. This driver-assist suite includes a lane-keeping assist system, road departure mitigation, collision mitigation braking, and adaptive cruise control. Together, the package includes most features we're seeing on modern cars at no additional cost.
One of our favorite Civic features is LaneWatch, which utilizes an embedded camera in the right-side exterior mirror. When activating the right turn signal, the camera captures that view and streams what it "sees" on the console display. This feature is very helpful when negotiating tight spaces and for cornering as anything outside of your line of sight is projected on the screen.
The Civic Si features a 7-inch display audio system with Apple CarPlay and Android Auto smartphone integration. The expected USB ports are present as is a 10-speaker audio system. Satellite radio and HD radio are bundled within.
Power to the Civic Si
What powers the Civic Si seems familiar, especially given that it is a turbocharged 1.5-liter four-cylinder engine that's available with some trims. But unlike the one found in other trims, this one is tuned to deliver 205 horsepower and 192 pound-feet of torque. That's a strong improvement over the 174 horsepower and 162 pound-feet of torque elsewhere.
It isn't just engine power that sets the Si apart from the competition. This engine works exclusively with a close-ratio six-speed manual gearbox tasked with sending power to the front wheels. Immediately, I sensed how well this unit is engineered as it offers silky-smooth shifts and flawless clutch uptake. It rivals the engineering found in far more expensive models, a true delight for inspired driving.
The Civic Si offers generous step-off acceleration and passing power. Turbo lag was never evident, perhaps due in part to the manual shifts that control high revs and gear changes. It's old-school driving at its best – three pedals of foot action with full driver engagement required. Take those cell phone distractions and autonomous driving – shifting for yourself may be gone for most, but where it's available and keyed in, the exhilaration cannot go unrecognized.
---
---
It's on the back, twisty roads where the Civic Si proves its mettle. Here, you'll measure performance more by its engaging steering and spot-on handling. And although most of the weight resides over the front wheels (60.3% front/ 39.7% rear), the Civic's relatively small size is the difference-maker.
And so is the helical limited-slip differential included with this model. This system supplies stellar traction at all times, as it transfers power to the wheel with more grip. As a result, superior steering control is the name of the game – you'll pull out of corners sooner and with confidence. Yes, understeer is present at times, but it does little to detract from the drive. Between the adaptive damper suspension system, limited-slip differential, and the turbocharged engine, the emphasis is on spirited driving.
I've driven both the Volkswagen Golf GTI and the Ford Focus ST and found the Civic Si holds its own, at least from a drivability standpoint. The competing duo produces more power – 228 hp for the Golf GTI and 252 hp for the now-retired Focus ST – so there is that.
Of course, if you require more power, then the Civic Type R may be to your liking. This one has a turbocharged 2.0-liter four-cylinder engine outputting 306 horsepower and 295 pound-feet of torque. While its competitors (Subaru WRX, Ford Focus RS, and Volkswagen Golf R) feature all-wheel drive, the Type R is front-wheel drive. We'd love to see an all-wheel-drive Civic, but that's not happening, even with the refreshed 2020 Civic Type R
---
---
Making the Case
The Civic Si brings outstanding value to the class as every desirable feature is included. Unless you're planning much track time, you don't need to opt for the near $4,000 package upgrade. You can, however, upgrade to the summer tires at a much lower cost, which is ideal for anyone seeking a handling edge.
Naturally, if you desire even more performance, then hold on for the Type R which was introduced at the 2020 Tokyo Auto Salon this week. It comes as a five-door hatchback and includes a new two-piece brake motor design with new brake pads, engineered to reduce brake fade. New suspension dampers, stiffer rear bushings, and additional tweaks to the front suspension are also apparent. It's a $10,000+ upgrade over the Civic Si, one that's engineered for the ardent enthusiast.
---
---
2020 Honda Civic Si Specifications
---
| Honda | 2020 Civic Si Sedan |
| --- | --- |
| Segment | Compact car |
| Price | $25,200 |
| Destination Charge | $955 |
| Standard Engine | 1.5-liter, turbo I4 |
| Horsepower | 205 @ 5,700 rpm |
| Torque (lb.-ft.) | 192 @ 2,100 to 5,000 rpm |
| Transmission | 6-speed manual |
| Seating | 5 |
| Curb Weight (pounds) | 2,762 |
| Wheelbase (inches) | 106.3 |
| Length (inches) | 182.7 |
| Width (inches) | 70.9 |
| Height (inches) | 55.7 |
| Head room (f,r…inches) | 37.6, 36.9 |
| Legroom (f,r…inches) | 42.3, 38.8 |
| Shoulder room (f,r…inches) | 59.6, 57.0 |
| Hip room (f,r…inches) | 55.9, 54.5 |
| Storage (cubic feet) | 14.9 |
| Gross vehicle weight rating (pounds) | NR |
| Towing (pounds) | NR |
| Payload (pounds) | NR |
| Fuel | regular |
| Fuel Tank (gallons) | 18.5 |
| EPA Fuel MPG (city/highway/combined) | 20/29/23 |
| Manufacturing Plant | Ontario, Canada |
See Also — History of the Honda Civic
Data compiled by Tom Keegan. Specifications supplied by the manufacturer.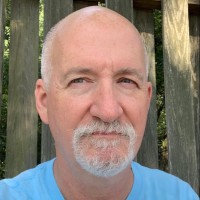 Latest posts by Matthew Keegan
(see all)