The grown-up version of the Civic Type R doesn't disappoint.
---
Serving as Honda's premium brand since its 1986 launch, Acura got its start with two models, the large Legend sedan and the sporty Integra compact. Along the way, Acura ditched the Integra for the forgettable ILX, before restoring its venerable model in 2023.
For 2024, the Type S is back, a high-performance version of this handsome four-door hatchback, targeting mainstream and luxury consumers alike.
2024 Acura Integra Type S Review
Acura's marketing for the Integra departs from traditional trims. Customers select from two models distinguished by powertrain options, with packages for added personalization.
The default model boasts a 1.5-liter turbocharged four-cylinder engine with a continuously variable transmission. An upgrade to a 6-speed manual transmission, paired with the A-Spec with Technology package, comes at a $5,000 premium.
The Type S debuts with a 2.0-liter turbocharged four-cylinder engine paired only with a 6-speed manual gearbox. This model costs $50,800 and comes fully equipped. Add $1,195 for the destination and handling fee.
The Integra is a front-wheel-drive model with room for four.
Exterior Highlights
Let's cut to the chase: the Acura Integra is a derivative of the Honda Civic.
Since its inception and in subsequent permutations, the Integra has matched the then-current Civic generation. Initially, the ILX did as well, but it wasn't kept up, and aged accordingly.
The Civic relationship, though, has supplied Acura with a solid platform for the Integra. Notably, the Type S matches the Civic Type R, but with its design details at the forefront.
These include its distinct Acura grille, unique LED lighting elements, and body sculpting. Heated side mirrors and 19-inch aluminum alloy wheels matched with performance summer tires are included.
Some features carry over, including wide front and rear tracks, and the centered triple exhaust ports. The $7,105 price difference between the Honda and Acura narrows further with other design and performance details mentioned later.
Interior Highlights
The 2+2 seating arrangement of the Acura Integra suits this model. The sport front seats are comfortable and sufficiently bolstered, wrapped in leather, and accented with imitation suede. They come with power adjusters and are heated.
The rear seats feature half buckets with decent back and hip support. Two adults of average height can sit comfortably. Keep in mind, though, that the sloping roofline makes ingress and egress a bit challenging.
Finer materials are present with the Type S, another notable difference between the Acura and Type R. The red color scheme of our test model was fetching, a fitting contrast to the black, gray, and metallic elements also present. Special touches such as perforated leather on the steering wheel with contrast stitching impart flair and sportiness.
The comfort highlights include dual-zone climate control and LED accent lighting. Also, with 24.3 cubic feet of standard cargo space, there is ample room for weekend gear for four. Otherwise, the rear seats fold flat, nearly doubling the Integra's cargo capacity.
Safety and Technology
The AcuraWatch bundle of safety and driver assist comes standard with the Type S. It is a camera and sonar-based system designed to detect other vehicles, pedestrians, and road markings.
AcuraWatch is comprised of a collision mitigation system, forward collision warning, and lane control. Adaptive cruise control, a blind-spot monitoring system, and parking sensors are other features of note.
On the in-cabin tech front, the Type S comes with a digital cockpit, a 9-inch touch-screen display, and wireless phone charging. Smartphone connectivity, a head-up display, and a stellar 16-speaker audio package are other features particular to this model.
Performance
Shopping for a 2024 Integra means choosing either the standard 1.5-liter turbocharged four-cylinder engine with 200 horsepower or the exclusive-to-the-Type S 2.0-liter turbo-four with 320 horsepower. The standard engine works with a CVT or an available 6-speed manual gearbox.
Choose the Type S and this model comes with a 6-speed manual only. This is important because its upscale German competitors — Audi S3, BMW M235i xDrive Gran Coupe, and the Mercedes-AMG CLA3 come with automatics only. However, this same trio features all-wheel drive, something not offered by Acura in the Integra.
Driving Highlights
Acura makes it known that the 2024 Type S is its most powerful Integra ever. With 320 horsepower, it enjoys a 5 hp advantage over the Civic R. Both models, though, deliver 310 pound-feet of torque.
Sending power to the front wheels is a 6-speed manual transmission. We found this gearbox one of the smoothest on the market, with near effortless shifting along with smooth clutch uptake.
And this had us thinking: if every manufacturer supplied such a clean arrangement, might manual adoption rise? Acura credits a light flywheel and rev-matching for making it the stellar setup that it is.
We were eager to put the Type S through the paces, choosing our favorite backroads for that experience. Isolated and twisty, the only thing missing was switchbacks. We're four hours away from the Tail of the Dragon, so that switchback-laden venue was simply too far.
At work in the Acura is an adaptive damper system. Tuned specifically to maximize performance without taking away from ride comfort, this arrangement enhances ride and handling control. Add in a dual-axis front suspension designed to mitigate torque steer and a multi-link rear suspension system, and this front driver is bolted down.
Make no mistake about it: the Integra is no slouch, especially in Type S form. Upon ignition, the potent four issues an awakening growl. By no means does it sound like a V8, but its exhaust note is pleasing.
Yes, it is electronically enhanced, piped in, and adjustable, thus the note is controllable through the four drive modes – comfort, sport, sport+, and individual – with the sounds ranging from muted to almost raucous.
For quicker throttle response and improved suspension damping, switching to sport mode supplies a decent start. Move to Sport+ and Acura adds heft to the electronic power steering and raises the damper level to the firmest level possible. The individual mode allows for separate tweaking of the performance enhancements and is most useful for track enthusiasts.
Heading to our favorite course allowed us ample time to accustom ourselves to our weekly driver. But arriving on that section of pavement meant mentally shifting into performance mode.
We pushed the Type S immediately, racing into twists fearlessly and with abandon. Add in the work of the limited-slip differential and this Integra stayed centered with ease. The steering feedback is excellent and the connection to the road demonstrates that this Integra belongs. The sweet spot is with gears 3, 4, and 5, where the engine revs and maximum power is realized.
Effortlessly we moved through our desired area and made one 90-degree turn that proved its competency. We did that in a parking lot to supply sufficient room for error…and to avoid stupidity. The Brembo brakes helped bring this hot hatch to a certain stop.
Acura Integra Considerations
Why opt for the enhanced Acura instead of its Honda counterpart? Firstly, the Acura offers a more polished driving experience, even if the distinction might be subtle. Notably, superior seating and advanced tech give the Integra an advantage.
In the end, the allure of the Acura brand, rooted in its exclusivity and novelty, might just tip the scales in its favor.
---
Photos copyright Auto Trends Magazine. All rights reserved.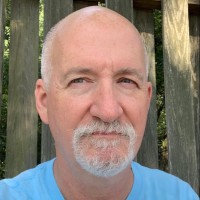 Latest posts by Matthew Keegan
(see all)