A casual look at the automotive landscape over the past half-century and you will see how the Japanese automakers have penetrated the US market to become the automotive powerhouses that they are known as today.
From humble beginnings in the late 1950s to its market strength today, companies such as Honda, Toyota and Nissan have introduced dozens of models, including some that are the industry's best sellers. Honda itself has achieved great respect in America for introducing fuel-efficient and high-quality small cars including the Civic.
Originally a subcompact model, the Civic has grown into a compact line with near midsize interior room, a vehicle that is also built in America.
American Honda History
Years before Honda began selling automobiles in the United States, this Japanese manufacturer established a U.S. subsidiary, American Honda Motor Co. in 1959.
The company established its headquarters in Los Angeles and immediately began to market its line of motorcycles. By the mid-1960s it was an established leader, adding trail bikes to reach a younger audience.
In 1969, Honda introduced its first car, the N600, to the Hawaiian market and then to three western states, including California. Originally sold through motorcycle dealerships, Honda realized that Americans preferred shopping for cars through car dealerships, something it began to do in 1973 as the Honda Civic went on sale.
First-Generation Honda Civic
Honda's entrance into the US car market was perfect timing. When the Honda Civic, its first widely available model went on sale, America was experiencing the first of two gas shortages that sent up fuel prices and had consumers looking at smaller, fuel-efficient cars.
The Honda Civic was an all-new model, replacing the Honda 1300 it had sold in Japan.
The original Honda Civic was introduced in 1972 as a 1973 model, that vehicle was available as a coupe, a three-door hatchback, and a five-door hatchback.
The first-generation Honda Civic featured an 1169 cc engine and had power disc brakes, reclining front bucket seats, and an AM/FM radio, equipment not offered or costing customers extra in competing, mostly American models.
Immediately, Honda established a reputation for providing value, laying the foundation for model and brand success.
Winning New Customers
Honda's success with the Civic can be attributed to several things including delivering a high-quality vehicle at a competitive price. Three years after the Civic was introduced, Honda stretched the hatchback's wheelbase and created the Accord.
Both models fueled Honda's ascendancy and enabled this Japanese automaker to conserve costs by interchanging many parts between the two models.
Honda's strategy with the Civic also included updating this vehicle frequently with product cycles as short as four years where six years was the industry norm. This allowed Honda to set the pace among small car producers and win new customers to the brand.
The second-generation model was introduced in 1979, coming in larger and with a 1335 cc engine. It offered a four-speed automatic and a five-speed manual transmission, something only its Japanese competitors offered.
Honda continued to build up and out the Civic line, through the 1980s and 1990s, adding different body styles including wagon and two-seat variants. In 1996 a natural gas model was introduced.
Modern Honda Civics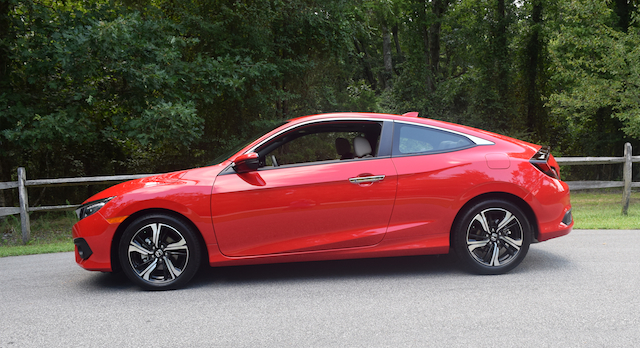 By 2000, the Honda Civic had completed its sixth generation, with a newly refreshed seventh=generation model released just before the turn of the millennium. That vehicle was sold in coupe and sedan configurations with a special Si three-door hatchback also available.
It also marked the beginning of the Civic's move from a subcompact to a compact model, following the Accord's earlier move to a midsize model from a compact.
The seventh-generation Honda Civic also welcomed its first hybrid model, outfitted with a 1.3-liter gasoline engine and paired with a five-speed manual or a continuously variable transmission. The 2003 Honda Civic Hybrid was rated at 38 mpg in the city and 45 mpg on the highway.
Honda began stretching out the model generations for the Civic beginning with the seventh-generation edition, taking five years before the eighth-generation model was introduced. By then, the Honda brand was adding new models including its first pickup truck and a midsize crossover model.
The eighth-generation model, introduced in 2005, assigned the coupe and sedan to one platform and the hatchback to a different platform. Throughout the 2000s the Honda Civic maintained its status as one of the top 10 best-selling cars in the country, typically competing with the Toyota Corolla as the top-selling compact.
In 2011, with the introduction of the ninth-generation model, Honda continued to offer gasoline and natural gas models, and also brought back the Civic Hybrid it had discontinued briefly a few years earlier. In 2015, Honda rolled out the tenth-generation Civic, available in sedan, coupe, five-door hatchback, Si trims, and Type-R models.
Tuners and Modifiers
Through the years, the Honda Civic has won numerous awards including Car of the Year recognition from Road & Track, Motor Trend and Automobile magazines. It has also been recognized as a top tuner car, a category that describes vehicles that are fun to drive and modify, according to Popular Mechanics.
Mugen Motorworks, a wholly-owned Honda subsidiary, has long been at the forefront of tuning Honda engines including those that power the Civic. Civic fans are known for swapping out their original engines for higher-displacement Honda engines in a bid to compete with the Volkswagen GTI, Mitsubishi's Lancer Evolution, the Scion tC, and other models.
Another brand, Spoon Inc., became a household name for fans of the "Fast and Furious" movie franchise where Hector is "running 3 Honda Civics with Spoon engines".
More than four decades have passed since the Honda Civic took to America's roadways. This model has grown and evolved through the years, but it hasn't lost its status as having one of the best resale values of any car on the road.
---
See Also – Specifications of a 2013 Honda Civic Coupe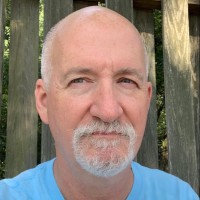 Latest posts by Matthew Keegan
(see all)