The ground is changing in the automotive world with electrification gaining as never before. Nearly every manufacturer or brand is heavily invested in all things electric, with new models rolling out at a stepped-up pace.
Infiniti has experimented with hybrids, but will soon offer several full-electric models. Meanwhile, its full-size QX80 unabashedly remains a traditional, gas-powered luxury utility vehicle, serving a niche segment that remains as popular as ever.
2022 Infiniti QX80 Review
The Infiniti QX80 is by no means a new model. Introduced in 2011 as the QX56, the model transitioned to the QX80 beginning in 2014. Since then, Infiniti's flagship received refreshes in 2015 and 2018, but the overall theme remains the same.
Following its latest refresh, the QX80 received expanded driver-assist technology in 2019 and an upgraded infotainment system in 2019. The latter also brought in Android Auto and Apple CarPlay. In 2021, the QX80 had its trim line overhauled. Furthermore, adaptive cruise control became standard.
For 2022, the QX80 features a 12.3-inch touchscreen display, replacing the previous stacked screens. Other changes include new climate control switches, wireless charging, and upgraded apps. Wireless Apple CarPlay is new although Android Auto requires a cord.
Infiniti offers the 2022 QX80 in Luxe ($70,600), Premium Select ($75,385), and Sensory ($82,235) trims. All trims feature standard rear-wheel drive or for an additional $3,100, four-wheel drive. Add $1,395 for the destination charge. The QX80 seats seven or eight with an available middle-row bench seat option.
Exterior Highlights
Through the years, the QX80 has gradually changed, adopting a more refined and unified look from bumper to bumper. It wasn't that the earlier models were a mish-mash of design elements, rather they did not flow as well as they do now. Today's model seems cleaner, yet elegant and it is still quite imposing.
Bigness and large SUVs go hand in hand, not just with the canvas, but in various elements including the grille, running boards, and fender flares. Like its competitors, the QX80 strikes a balance between muscular and sophistication, essentially a requirement for the segment.
Among the list of standard features are LED automatic headlights, LED daytime running lights, and LED taillights. The base model rides on 20-inch alloy wheels, while the other trims feature various 22-inch alloy wheel designs.
Power-folding and heated side mirrors, roof rails, and a power liftgate come standard. A power moonroof is also included.
Interior Highlights
The QX80's cabin is designed to hold seven with bucket seats in the first row, captain's chairs in the second row, and a bench seat in the third row.
Optionally, customers may swap out the captain's chairs for a bench seat. We only recommend doing this if the eighth position is a requirement as the middle row thrones are very comfortable.
Overall, the interior room is spacious, quite comfortable, and quiet. A curvy dashboard and thick padding nearly everywhere comforts and cossets passengers. The color schemes, though, are somewhat predictable.
The QX80 lacks the "wow" factor of certain competitors, including the BMW X7 and the Lincoln Navigator Black Label line.
Third-row access is straightforward as the second-row seats slide and tilt forward. If you are an average-sized adult, the last row may be doable. For tall people, the quarters are tight, especially with the legroom.
As for cargo space, the QX80 has just 16.6 cubic feet behind the third row. But it gets progressively better as you drop each seat down. Indeed, there is 49.6 cubic feet behind the second row and a robust 95.1 cubic feet with the second- and third-row seats folded.
Consequently, the QX80 is suitable for holding a full contingent of yard sale or home improvement store finds.
Robust Safety Features
Safety scores are incomplete with the QX80. The National Highway Traffic Safety Administration (NHTSA) gives this SUV a four-star rating. It earns five stars for side crashes but just three starts for front crash and rollover tests.
On the other hand, the Insurance Institute for Highway Safety (IIHS) has not tested the QX80 and we do not think they will.
The list of standard driver-assist safety features is impressive. All trims come with blind-spot monitoring, rear-cross traffic alert, and lane-departure warning. Forward collision warning with pedestrian detection and automatic emergency braking are included.
The remaining features include automatic high-beam headlights, rear seat alert, and adaptive cruise control. The lone available feature is the adaptive pivoting headlights.
Technology Overview
The new 12.3-inch touchscreen display this year is a welcome change. It replaces a pair of stacked screens that some found confusing or clunky. Regardless, Infiniti gives us a touchscreen presentation we can live with.
It features a bright display with easy-to-decipher controls. Yes, it has been a long time coming and we are glad that it is here.
Among the standard tech items is a 13-speaker Bose audio system with HD Radio and satellite radio. Other features involve Bluetooth, wireless Apple CarPlay, and connected Android Auto. A Wi-Fi hotspot, four USB ports, and navigation are included.
Move up to the range-topping Sensory trim and this one brings in a 17-speaker Bose audio system. A rear seat entertainment system with a pair of 8-inch screens rounds out the offering.
Competitive Set
The full-size luxury SUV segment includes players from Asia, America, and Europe. It is a niche market with 10,000 units or more sold annually the base figure. Still, models such as the Cadillac Escalade and Lincoln Navigator perform quite well.
From Asia, the Lexus LX is the Infiniti's chief competitor. The LX is also all-new for 2022. The Mercedes-Benz GLS-Class, BMW 7 Series, and Audi Q7 are other three-row SUVs to consider. Coming in smaller, but with three rows is the Volvo XC90. Also to consider is the Land Rover Range Rover.
Drive Impressions
Under the hood of every Infiniti QX80 is a 5.6-liter V6 engine with 400 horsepower and 413 pound-feet of torque. More modern powerplants are motivating competing models, but the V8 here is no sluggard. Power routes to the wheels utilizing a 7-speed automatic transmission.
If you are a fan of V8 power, Infiniti's engine does not disappoint. It is strong, capable, and confidence-inspiring. In other words, it gets the job done with no lack of power at any point. Likewise, if you need to tow, the QX80 is rated to pull up to 8,500 pounds.
The trade-off for power is poor fuel economy. We think you will average no better than 15 mpg under a full load or slightly better when riding alone. Unlike some competitors, there is no diesel or hybrid option to ease the burden.
Still, we can't complain about how well the QX80 rides. Direct steering and fair handling for a large SUV are among its hallmarks.
The truck-based chassis works in the QX80's favor, especially when going off-road. We don't recommend vigorous rock climbing given this vehicle's size and pretty trim pieces, but it can handle everything else with ease. This includes fording rivers and pushing through mud piles.
Parting Thoughts
The 2022 Infiniti QX80 brings in the features needed to keep it competitive in the segment. Its age, though, is apparent and may cause some to flee to the competition.
But if the price is a concern, Infiniti seems to have everyone else beat. Indeed, a well-equipped model can be had for under $80,000 and that's about $10,000 less than some competitors. Again, the trade-off is an older design, aged powertrain combination, and a lack of a customized interior along the lines of Lincoln's Black Label.
With this in mind, we are more likely to compare the Infiniti QX80 with the GMC Yukon Denali, a premium model that matches the Infiniti on price.
---
See Also – We Preview the All-New 2022 Infiniti QX60
Photos copyright Auto Trends Magazine. All rights reserved.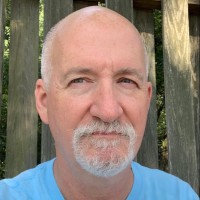 Latest posts by Matthew Keegan
(see all)