For nearly four decades, the minivan has been a factor for families considering their mode of transportation. These models might not be style winners, but they're highly versatile, comfortable, and even efficient.
The Chrysler Pacifica builds on that tradition by delivering a modern model that is anything but mini. SUVs may rule the market, but the Pacifica still makes a strong case for families on the go.
2023 Chrysler Pacifica Review
Chrysler offers the 2023 Pacifica in four grades – Touring, Touring L, Limited, and Pinnacle. As of this writing, pricing for the 2023s is pending. Based on the outgoing 2022s, the Pacifica starts at $37,095 and reaches $54,167 with the Pinnacle model.
The base model comes equipped with front-wheel-drive only. The other three trims offer available all-wheel drive, a $2,795 upgrade. Add $1,595 for the destination charge.
A Pacifica Hybrid model is also available. This one is a plug-in hybrid electric vehicle and comes in front-wheel-drive only. Offered in three trims, the most recent pricing information offers a range from $48,478 to $58,172, plus the destination charge.
Qualified taxpayers may receive a $7,500 federal tax credit for purchasing a Pacifica Hybrid. The credit does not lower the out-the-door price of the vehicle, but it may reduce the buyer's income tax burden when filing a federal return.
Our test model was a 2022 Pacifica Hybrid Limited S Appearance trim with a total price of $59,407. For 2023, we expect a modest price increase across the board. We cover both models in this review.
Exterior Remarks
There is not much that manufacturers can do to make minivans stylish. The original Chrysler models were based on the boxy K-Car frames of the 1980s, a look widely adopted by competing manufacturers later.
But as the market grew and became more sophisticated, these vans are now midsize models and rival large crossovers from bumper to bumper.
Despite the bold front fascias, elegant LED lighting, and beefy wheels, there is one distinction no other body style can match – sliding rear doors. Along with a rear liftgate, this combination supplies ease of access for passengers, while delivering remarkable cargo capacity that no utility vehicle can match.
Interior Highlights
The standard Pacifica seats up to eight while the Pacifica Hybrid seats up to seven. The Pacifica offers 32.3 cubic feet of cargo space behind the third row or 87.5 cubic feet with the rear seats folded and stored in the floor.
Drop down the second-and third-row seats and the cargo space mushrooms to 140.5 cubic feet. This model can hold eight people as well as deliver exceptional interior cargo space that continues to attract families.
Chrysler's latest minivan model rolled out in 2017, adopting the Pacifica name, replacing the previous Town & Country. Modest changes since, including adding an all-wheel-drive option have kept this model fresh.
But the interior is a strong improvement over the previous model and worth comparing to the Toyota Sienna, Honda Odyssey, and Kia Carnival, the Pacifica's competitors.
What elevates the Pacifica is its trademark "stow 'n go" seating. This seating arrangement covers the second and third rows in the Pacifica, but just the third row in the Pacifica Hybrid.
In the hybrid, the electric battery pack sits beneath the second row, therefore those seats simply fold and tilt forward. They can also be removed and stored to maximize cargo space.
When fully folded, the seats disappear into the floor to create a flat storage compartment. The trade-off though is that the seats are somewhat thinner than competing models and that's something to consider when traveling long distances.
When all three rows are fully in place, the rear cargo compartment features a deep recess suitable for holding a week's worth of groceries. Cloth seats are standard; imitation leather or real hides are available.
Technology Features
Depending on the grade level, the Pacifica offers as many as 12 USB ports. Allow that to sink in for a moment. The Touring edition comes with six speakers, a 10.1-inch touchscreen display, HD Radio, satellite radio, wireless smartphone connectivity, and Bluetooth. Navigation is available.
A 13-speaker audio system is obtainable as is a Harmon Kardon audio package with up to 20 speakers. Chrysler also makes a rear entertainment system available with a pair of 10.1-inch seatback touchscreens, wireless headphones, built-in games, a 115-volt power outlet, and a Blu-ray/DVD player.
Safety Features
The Chrysler Pacifica enjoys a Top Safety Pick+ rating from the Insurance Institute for Highway Safety. That's the highest rating bestowed by this insurance industry group.
Chrysler equips the Pacifica will the usual standard safety equipment. It adds such driver-assist technologies as full-speed forward collision warning, lane departure warning, blind-spot monitoring, rear cross-traffic alert, and adaptive cruise control. Select grades also receive front and rear park assist.
Powertrain Choices
A 3.6-liter V6 engine powers the Pacifica and Pacifica Hybrid. In the gas-only model, this engine develops 287 horsepower and 262 pound-feet of torque. Power routes to the front or all four wheels utilizing a 9-speed automatic transmission.
The Pacifica earns an EPA-estimated 19/28/22 mpg city/highway/combined or 17/25/20 mpg with all-wheel drive.
In the Pacifica Hybrid, the V6 is tuned for efficiency and works with a pair of electric motors and a continuously variable transmission to combine for 260 horsepower. The EPA estimates a combined 30 mpg for this model, but that also considers utilizing a fully charged battery.
The battery supplies a projected 32 miles of all-electric range, although we experienced up to 38 miles according to the vehicle's instrument panel. When connected to a Level 2 (220-volt) charging station, the Pacifica Hybrid takes about 2.5 hours to charge. At home, it'll take about 14 hours with a 110-volt connection.
The Pacifica is also rated to tow, pulling up to 3,600 pounds when properly equipped.
Driving Highlights
We're fans of the Chrysler 3.6-liter V6 engine; it is entirely suited for this model in gas or hybrid form. This engine offers strong off-the-mark acceleration and robust passing power even under a full load.
In its earlier years, the 9-speed transmission had some software issues, but they've largely been eliminated since. As for the hybrid's CVT, it works quietly although under hard acceleration the engine tends to whine before settling down.
Gas models equipped with all-wheel drive are worth special attention. Under certain circumstances, as much as 100 percent of the power shifts to the rear wheels, and that's ideal when roads are slippery.
The hybrid supplies an interesting twist as electric power motivates this model under certain conditions. Finding that sweet spot takes practice, but is indicated by the color of the instrument panel gauge.
Teal is for electric and blue is for gas; find that place while driving and you'll maximize this model's efficiency.
Chrysler Pacifica Considerations
It is easy to overlook the Chrysler brand with just two models remaining – the 300 sedan is the other choice and 2023 marks its final year of production.
As for the Pacifica, this model delivers the goods on family satisfaction in gas or hybrid form. We caution, though, that prices can rise quickly with our test model approaching an unheard-of-before cost of about $60,000.
That's about $12,000 more than the most expensive Kia Carnival, although without all-wheel drive and hybrid choices to consider.
---
Photos copyright Auto Trends Magazine. All rights reserved.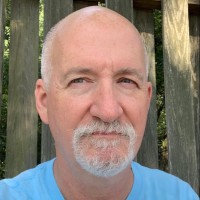 Latest posts by Matthew Keegan
(see all)