Reliable luxury with high-end interior and driver assist features.
---
The compact luxury SUV segment boasts a variety of models, providing an affordable entry point into their respective brands. Among them is the Lexus NX, a model positioned between the petite UX and the widely favored RX.
Emulating its larger counterpart, the NX is available in a range of gasoline, turbocharged, and hybrid versions. This distinctive strategy from Toyota's luxury division sets this model apart in a field where it doesn't quite match up to competitors like BMW and Mercedes-Benz.
2023 Lexus NX Review
Lexus offers the 2023 NX in four configurations: gas (NX 250), turbo (NX 350), hybrid (NX 350h), and plug-in hybrid (NX 450h+). Prices range from $39,755 for the standard NX 250 with front-wheel drive to $58,955 for the NX 450h+ F SPORT.
The volume seller is the NX 350 with standard all-wheel drive. This model starts at $43,515 and reaches $51,915 in F SPORT. Add $1,150 for the freight charge.
For 2023, the NX is a carryover model as it was substantially updated in 2022. As of publication the 2024s are available and feature minor equipment upgrades and a $550 price increase for the base model.
See Also – 2019 Lexus NX Review
Exterior Highlights
Upon careful examination, it's clear that the Lexus NX and the Toyota RAV4 share many foundational elements. This isn't a disadvantage, considering that Lexus has endowed the NX with a variety of distinct features. These include the signature hourglass grille, checkmark LED lights, chrome accents, and various design enhancements.
The NX truly comes into its own in the F SPORT version, which boasts a specialized grille, exclusive exterior colors, and unique trim elements.
The Lexus NX's exterior comes with a range of standard features that enhance both its appearance and performance. These include 18-inch 15-spoke alloy wheels with a sophisticated Dark Gray and machined finish. F SPORT enhancements include 20-inch wheels.
Interior Highlights
The Lexus NX's interior is designed with a focus on comfort and convenience. Its standard features offer a luxurious touch, such as the leather-trimmed steering wheel and shift knob. The vehicle comes with an 8-way power-adjustable driver's seat with a 2-way power lumbar adjustment, matching the comfort with an 8-way power-adjustable passenger seat.
For cooler climates, the heated front seats provide an added layer of comfort. Furthermore, the dual-zone automatic climate control with an interior air filter maintains an optimal cabin environment. For added convenience and safety, the vehicle also features an auto-dimming rearview mirror with HomeLink.
The cabin does have some limitations. It can comfortably seat four passengers, but five becomes a squeeze. Additionally, the push-to-open door handles, a departure from traditional ones, are sometimes unresponsive and can be challenging to operate in low light. This design choice adds unnecessary complexity to the vehicle's operation.
Safety and Technology
The Lexus NX incorporates an extensive suite of safety features, all of which are part of the Lexus Safety System+ 3.0 package. This system includes a range of capabilities such as curve speed management and intersection support.
Advanced safety options such as risk avoidance emergency steer assist, left turn oncoming vehicle detection/braking, and right/left turn oncoming pedestrian detection/braking are also part of this extensive package.
Additionally, the pre-collision system, intelligent high beam, and lane departure alert with steering assist are incorporated, enhancing the driving safety environment.
Moreover, Lexus offers the standard digital latch and safe exit assist, and for specific models, optional features like the digital key and digital mirror are available.
Notably, many of these advanced safety measures are often considered premium features by other manufacturers and are typically charged as extras. However, with Lexus NX, they are standard, underlining Lexus's commitment to prioritizing the safety of all passengers.
The Lexus NX comes with numerous standard features that enhance both convenience and entertainment. The infotainment system features a 9.8-inch touchscreen and supports wireless connectivity via Apple CarPlay and Android Auto. A 10-speaker stereo and HD Radio are standard, along with a Wi-Fi hotspot and the "Hey Lexus" virtual assistant.
The standard amenities further include a 7-inch digital gauge cluster, keyless entry, built-in navigation, push-button start, and automatic climate control. Upgraded features are also available, including a 14-inch touchscreen, a 17-speaker stereo, and wireless device charging for added convenience and a superior driving experience.
Performance
Lexus outfits the NX with one of two engine options: a 2.5-liter naturally aspirated four-cylinder engine or a 2.4-liter turbocharged engine.
The NX 250 comes equipped with the base engine, generating 203 horsepower, while the turbocharged version delivers a heftier 275 horsepower. Both engines are paired with an efficient 8-speed automatic transmission.
In the NX 350h and 450h+ models, the base engine is augmented with two electric motors and a continuously variable transmission, creating a hybrid powertrain.
The NX 350h generates 189 horsepower, while the plug-in hybrid (PHEV) 450h+ model produces a more robust 302 horsepower. Furthermore, the 450h+ offers up to 37 miles of pure electric driving range.
When properly equipped, the NX tows up to 2,000 pounds.
Driving Highlights
Lexus lent us an NX 350 F SPORT model with standard all-wheel drive. The turbocharged engine replaces an earlier naturally aspirated V6, delivering more power and better efficiency than its predecessor. In other words, you won't miss the six cylinders as the turbo more than meets power requirements.
It's worth noting the performance of the base engine before proceeding. This engine, while adequate in the Toyota RAV4, may not meet the expectations of luxury vehicle consumers when used in the NX, as Lexus customers often anticipate superior performance. As such, it may be more beneficial for prospective buyers to consider starting their search with the NX 350.
As for the NX 350, its engine is both responsive and eager, providing optimum power when required. In tandem, the transmission operates smoothly and quickly, ensuring immediate gear shifts from the onset.
Despite its commendable performance, the NX 350 could benefit from greater refinement. The engine noise is notably loud, infiltrating the cabin in a way that detracts from the overall driving experience.
While such noise might be more acceptable in a sports-focused model, it feels incongruous in a standard 350, even in Comfort drive mode. Therefore, when it comes to achieving a balance of power and quiet, refined performance in an SUV, Lexus is yet to match the standard set by German manufacturers.
The NX 350's F SPORT variant offers a unique perspective within the lineup. While it doesn't boost power, it does enhance handling with performance dampers and an adaptive suspension system, noticeably improving performance on winding roads.
Despite a $5,100 price hike, the F SPORT somewhat justifies this with its design and comfort enhancements, noticeable both inside and out.
Lexus NX Considerations
The segment is highly competitive, with top-performing models like the BMW X3, Mercedes-Benz GLC-Class, and the newer Genesis GV70 leading the pack. All three models come with a rear-wheel-drive bias, but offer standard all-wheel drive, giving them an edge in handling over the Lexus NX.
We haven't had the opportunity to test the NX 450+ yet, but it would likely be our recommendation for those prioritizing performance. For most buyers, the NX 350, available in both gas and hybrid versions, should suffice. The hybrid's combined fuel efficiency of 39 mpg is a significant advantage that's difficult to overlook.
See Also – Lexus NX vs RX (Which Should You Buy?)
---
Photos copyright Auto Trends Magazine. All rights reserved.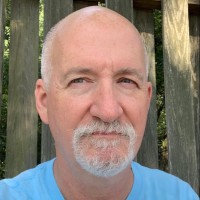 Latest posts by Matthew Keegan
(see all)