America's most inexpensive car is the Chevrolet Spark, an import from South Korea that is also one of the smallest models on the road. The Chevy Spark is a microcar or an A-Segment model with a starting price below $15,000.
But if you want one, know that production ends in August 2022, which means the Spark will not see the 2023 model year.
Today Chevrolet announced the Spark's pending demise, which reflects the brand's wholesale shift to crossovers. Indeed, the midsize Malibu sedan is also coming to an end while the compact Cruze and subcompact Sonic have already seen their final days.
This is a move adopted by domestic competitors such as Ford and Stellantis, although Toyota, Nissan, Honda, Hyundai, and Kia have doubled down on car models of late.
2022 Chevrolet Spark Overview
The 2022 Spark is a front-wheel-drive model with room for four. It is available in four trims and starts at $13,600 and tops out at $19,095, plus a $995 delivery charge. All models are powered by a 1.4-liter four-cylinder engine with 98 horsepower and 94 pound-feet of torque.
The base model has a 5-speed manual gearbox, while a continuously variable transmission is available ($1,100 upgrade).
Separately, Chevrolet previously sold the Spark EV. That model has a short 82-mile range, therefore it is ideal for city driving and little more. Chevrolet offered the Spark EV from 2014 to 2016, discontinuing this model when the full-electric Bolt rolled out in 2017.
Chevrolet Spark Availability
With the current chip shortage still wreaking havoc on global sales and product availability, we think ordering a Spark is the only way to ensure that you receive one.
In particular, working closely with your dealer may be the best possible way to ensure that one is built for you in Korea, then shipped stateside. Place your order sooner rather than later or risk missing out.
Four Trim Choices
Besides the standard powertrain arrangement, Chevrolet supplies the Spark with halogen projector headlamps, 14-inch steel wheels, and an aero spoiler. Inside, the LS trim comes with cloth seats, air conditioning, a manual tilt steering column, and a 60-40 split fold-down rear seat. A 7-inch color touchscreen display, four-speaker audio system, and two USB ports are included.
Move up to the 1LT trim and Chevrolet adds daytime running lamps with LED signature lighting, automatic on and off headlamps, and power adjustable and heated side mirrors. Inside, the Spark gains cruise control, a 6-speaker audio system, and satellite radio. Remote keyless entry with a panic alarm is standard with this trim.
Choose the Activ trim and this one adds foglamps and a roof-mounted luggage rack. Inside, the features from the 1LT carry over. A sport suspension system is added.
Move up to the range-topping 2LT trim and Chevrolet pulls out all the stops. At least all the features the 2022 Spark offers. Specifically, this model comes with Chrome beltline molding, full power windows, keyless start, satellite radio, and rear park assist.
Buyers should note that the Spark doesn't have the usual suite of safety features including automatic emergency braking, lane control, and adaptive cruise control.
Competitive Set
The microcar segment is disappearing in the US market. Gone are such models as the Fiat 500, Smart FourTwo, and the Scion (Toyota) IQ. Even amongst some sunk subcompacts, that segment is thinning out as well.
For instance, the Ford Fiesta, Chevrolet Sonic, and Honda Fit are no longer available. But you can still find the Kia Rio and Hyundai Accent, models that are better equipped than the Chevrolet Spark and comparably priced.
Will the Chevrolet spark be missed? Sadly, not really. What will be missed are affordable new cars for about $20,000 or less. Besides the Kia and Hyundai models, the Mitsubishi Mirage and the Nissan Versa are about it.
---
Photos copyright GM Corp. All rights reserved.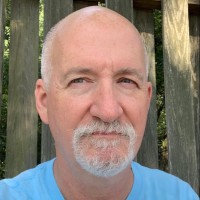 Latest posts by Matthew Keegan
(see all)