During the 1990s, Dodge made a concerted push to improve their standing within the performance sector of the domestic market. Called to action by then Chrysler President, Bob Lutz, the Chrysler design team jumped headlong into early developmental efforts. These efforts would ultimately yield one of the most tenacious performance cars of the era, the Dodge Viper.
Though a conceptual rendering of what would ultimately become the Viper, debuted to enthusiastic response in 1989, actual production would not begin until late 1991. The Viper officially appeared on showroom floors nationwide in time for the 1992 model year, sporting an overtly aggressive appearance, and harboring a 400 horsepower V10 powerplant beneath its hood.
See Also – History of the Toyota MR2
Production of the Dodge Viper would ultimately continue through 2017, albeit with a few brief hiatuses along the way. Though production of the Viper has now ceased, the lasting legacy of this domestic performance brute lives on. Even by today's standards, the Viper is every bit as respectable as it was 30 years ago when first released.
Read on to learn more about the history of the Dodge Viper, as well as key points to know about Dodge's famed performance car.
Dodge Viper At-a-Glance
Known for: Staggering performance statistics and a distinctive design.
First Model Year: 1992
Final Model Year: 2017
Original Price in 1992: $52,000 (around $113k USD today)
Total Sold in the US: 26,135 [source]
What Does 'Viper' Stand For?
The name "Viper" is intended to symbolize the aggressive mechanical and cosmetic attributes of Dodge's premier performance car.
Much like the highly venomous serpent responsible for an untold number of deaths across the world on an annual basis, Dodge's Viper was designed to back down from no car, whether on the street or the track.
Dodge Viper Generations
During its production run, the Dodge Viper underwent a total of 4 generational revisions, each of which allowed the Viper to better compete with growing competition, both foreign and domestic.
First Generation – SR-1 (1991-1995)
When the Dodge Viper officially entered production in 1991, it was largely void of many creature comforts or driving aids of the era, all in the name of weight reduction and increased performance. No factory A/C was offered, nor were airbags of any type. Also noticeably absent were traction control, and anti-lock braking systems.
However, what the first-generation Viper did offer, was plenty of power to work with!
The SR-1 came equipped with an 8.0L V10, co-designed by Lamborghini, which operated at that time as a subsidiary of Chrysler. This powerplant produced a peak output of 400 horsepower, and 465 lb-ft of torque, propelling the first-gen Viper to top speeds in excess of 165 MPH.
Second Generation – SR-II (1996-2002)
Second-generation Viper production could best be viewed as a work in progress. Initially, changes to prior Viper production were minor. Chrysler's engineering staff equipped the Viper with a less restrictive exhaust, yielding mild-to-moderate performance gains.
A removable hardtop was also added to the mix. Additional efforts were made to lighten the Viper's curb weight as well.
Later second-generation revisions included the launch of the all-new Viper GTS, which featured an enhanced roofline, and an up-tune powerplant, now capable of producing 450 horsepower. Subsequent development also saw the introduction of airbags and ABS brakes as standard spec items.
In 2000, the Viper's V10 powerplant was revised to include new hypereutectic pistons. That same year, efforts were also made to strengthen the Viper's structural rigidity.
Third Generation – ZB1 (2003-2006)
The Viper underwent significant rework prior to the 2003 model year, debuting a noticeably more aggressive exterior facade. The third-generation Viper was originally offered only in a convertible configuration. However, a third-gen coupe would eventually debut in time for the 2006 model year.
The displacement of the Viper's powerplant was also increased to 8.3L prior to the initiation of third-generation production. This subsequently yielded noticeable performance gains, bringing the Viper's total output to 500 horsepower.
However, despite this increase in displacement, Chrysler's engineering team still managed to reduce the engine's overall weight to approximately 500 pounds.
Fourth Generation – ZBII (2008-2010)
Though little changed in the Viper's appearance, between third and fourth generation production, sans the addition of a newly vented hood, mechanical upgrades during this era were numerous. The most notable of these upgrades came in the form of Chrysler's new 8.4L V10, which featured free-flowing heads, complete with larger valves, and cam-in-cam variable valve timing.
Other noteworthy mechanical upgrades to the fourth-generation Viper included the swap to a Tremec CR6060 transmission and the subsequent revision of the car's antiquated steering and suspension system.
Also of note, was the substantial efforts lobbied toward overhauling the Viper's electrical system. The all-new Venom engine management system debuted at this time, as did electronic throttle controls, twin fans, and a 180-amp alternator.
Fifth Generation – VX (2013-2017)
In 2013, the Viper entered its fifth and final generation of production, following a brief hiatus. Again, styling changes were limited. However, in its fifth-generation format, the Viper was more powerful than it had ever been.
Powered by an all-aluminum 8.4L V10, the Viper produced a peak output of 645 horsepower and 600 lb-ft of torque. By these means, the Viper achieved a top-rated speed of 206 MPH, with an estimated 0-60 MPH time of 3.5 seconds.
Chrysler, again, invested heavily in re-engineering the Viper's handling and overall track acuity, to noteworthy results. Electronic stability control and traction control were both upgraded and made standard, as was 4-channel anti-lock braking.
To further complement these revisions, Chrysler specified Pirelli P Zeros as their tires of choice for fifth-generation production. Nonetheless, sales of the Viper continued to stagnate, and production was finally halted for good in 2017.
Why Was the Dodge Viper Discontinued?
The decision to ultimately discontinued production of the Dodge/SRT Viper was actually two-fold in nature. The first part of this equation ties into Fiat's (Chrysler's parent company) official proclamation that the Viper, in its then current form, was not selling well.
While few could call the Viper a sales failure, Fiat felt that they weren't getting a full return on their investment.
The second part of the equation mentioned above is safety-related in nature. The Viper, based upon its historic design, was incapable of accommodating side-curtain airbags.
This fact rendered the Viper out of compliance with newly enacted safety mandates, requiring the inclusion of such safety equipment. Therefore, significant money would have been required for subsequent redevelopment to achieve compliance.
Common Problems With the Dodge Viper
Throughout its production run, the Viper experienced a few minor mechanical setbacks, with consumers expressing several points of concern. The bulk of these issues were longstanding and continued to plague the Viper to a certain degree throughout its production run. The most prevalent of these issues reported underwhelming steering capabilities.
This particular issue is an interesting one, as these well publicized steering/handling issues were equal parts mechanical and operator related in nature. In truth, a host of these issues were nothing new to any widely marketed performance car of the era in which the Viper was produced.
While it is true that early Vipers encountered problems with structural rigidity, and were delivered without now-common driver assist features (ABS, Stability control, traction control), the bulk of such issues were rooted in driver error, at the hands of those not experienced in piloting high-performance coupes.
Chrysler also went to great lengths to revise the Viper's handling throughout the years.
Another prominent mechanical issue worthy of consideration is the fact that the Viper's V10 powerplant seemed prone to oil leakage and consumption. Early engines often experienced premature piston ring failure, thereby exhibiting rapid oil consumption. Later powerplants were known to leak externally at the timing cover and rear-main seal.
First-generation Vipers were also known to experience cooling system leaks at a somewhat prevalent rate. In many instances, these leaks could be traced back to a vehicle's thermostat housing. In other instances, premature radiator hose failure would be to blame.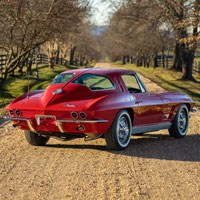 Latest posts by Josh Boyd
(see all)