Jaguar is on the prowl. This marque's midsize XF is simply a star.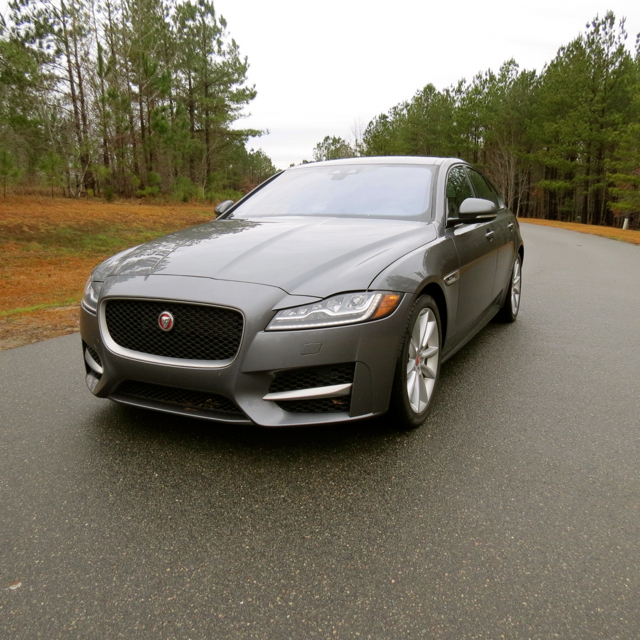 More than once I've been asked by car fans for the precise year when Jaguar began its momentous renaissance. I immediately direct them to the midsize XF sedan, a model introduced in 2007 (2009 in North America) and the first Jaguar to sport the marque's modern countenance.
The XF's expression is the work of the award-winning Scottish designer, Ian Callum, who had previously influenced the face of the 2004 S-Type as well as the rear of the 2004 X-Type Estate. In 2005, Callum was entrusted with the sacred task of bringing the British marque into the 21st century and did so by fashioning an all-new design language.
That guise has since expanded to other models, including the XJ and F-TYPE and soon to a pair of all-new models — the compact XE sedan and the brand's first crossover SUV, the F-PACE. But before the new models debut, the next-generation Jaguar XF sedan has arrived, and is once again ready to take on the likes of the BMW 5 Series, Cadillac CTS, Mercedes-Benz E-Class, Lexus GS, Audi A6 and similar models.
The second-generation Jaguar XF takes up the mantle placed upon it by the first-generation model, with a look that is at once sporty and luxurious. It also is an evolutionary change, complementing the look of the first model. Jaguar saw no need to mess with success, thus the similarities between the two.

Priced from $51,900 for the Premium edition, all models are powered by a 3.0-liter, supercharged V-6 engine making 340 or 380 horsepower and 332 foot-pounds of torque and comes paired with an 8-speed automatic transmission. Rear-wheel drive is standard; all-wheel drive is available.
The 2016 Jaguar XF can also be had in Prestige ($56,500), R-Sport ($60,650), and S ($62,700) packages. Choose all-wheel drive model and add $3,000 to each trim level. As tested, an R Sport RWD model was presented and dressed in an Ammonite Grey-Metallic patina ($550) and offered a head-up display ($990) and adaptive dynamics ($1,000), bringing this sedan's final price to $64,185. That means you can easily pay upwards of $70,000 for this sedan, depending on the packages selected.
As is a common practice with modern Jaguar models, much aluminum is used. Indeed, Jaguar says that it employs one-piece aluminum body side pressings, utilizing a single sheet to increase overall stiffness as well as to advance surface purity. Thus, no joints are visible, giving this model a layout symmetry you won't find elsewhere.
Furthermore, the current iteration is up to 265 pounds lighter (all-wheel drive version) than the previous model. Jaguar also added two inches between the wheels, while reducing its overall length by 0.3 inches. Jaguar claims that the sedan has a near perfect 50-50 weight distribution.

From stem to stern, the XF looks as if it is ready to leap, befitting its Jaguar moniker. By now, the "Jaguar look" should be recognizable with its gaping maw, distinct embrasures and sleek headlamps with distinctive daytime running lights. A multi-creased hood and strong shoulders complete this sedan's frontal presentation.
Along the sides you will find upper and lower character lines, body sculpting, aluminum accented side vents, aluminum-clad wheels, and a sloping roof line. The rear deck is raised and includes a tail lip spoiler, wraparound combination lamps joined by aluminum garnishment, body sculpting and a pair of exhaust tips.
Inside, the cabin is orderly, clean and exquisitely fitted. Jaguar does an excellent job of matching the interiors found in the top German brands, making use of high-end materials and carefully fitted at that.
The presentation is both elegant and simple, although there is a bit of drama present as the outboard vents on the dashboard pivot into place when the ignition is engaged. The instrument panel features a two cowl design — driver information and tachometer with the speedometer fixed between the two. The leather-wrapped steering wheel offers secondary driver and audio controls on its face and comes with a pair of thick steering grips.

The center console is a no-drama arrangement, with a pair of vents on top, followed by a large color touchscreen display augmented by rows of switches on each side. Beneath that are the heating and air conditioning controls, the push button start and an open compartment with a grip pad to keep your smartphone securely in place.
The transmission dial remains flush with the surface of console and only emerges when the ignition is on. Switches, cup holders, and an armrest/storage compartment separate the seats.
It would be crass disregard on my part to gloss over the XF's interior and not call attention to at least some of the high-end materials used. Special touches, including a broad aluminum finisher across the dashboard, is present. Soft to the touch, yet firm leather seats provide a revivifying sensation after a long day. With up to 10 color combinations, there is a look for everyone, although I must say that the saddle seat overlay offered a pleasing contrast to the mocha interior.
Midsize sedans in this segment should seat five in comfort and that is precisely what the Jaguar XF does. The extra two inches added between the wheels afforded expanded legroom for rear seating passengers. Three adults can sit comfortably astride in the rear compartment, although for maximum comfort two adults with the center armrest unfolded is the best choice there.

Push the ignition button and the entertainment begins — the transmission dial emerges and the two air vents swing into place. The engine lets out a restrained growl, then purrs as long as you remain at idle.
All models make 340 horsepower, except for the XF S edition — a software tweak bumps up that horsepower to 380. Regardless, all models make 332 foot-pounds of torque and thanks to boosting that comes via a supercharger, the dreaded turbo lag is absent.
Needless to say, the Jaguar XF is optimized for the twisty roads and is ready to strut its stuff. Off-the-line acceleration is fast, coming in at 5.3 seconds. What I liked best, though, is its passing power, but it does have a downside —you may hit 80 mph before you know it, getting the ticket-issuing attention of law enforcement personnel.
The XF's steering system is EPS — electronic power steering — and shares its engineering with the very capable F-TYPE. The torque vectoring (AWD models) and braking system is also an F-TYPE loaner as is the integral link independent rear suspension. Up front, are control arms of unequal length, similar to the F-TYPE, but designed for the XF.
Another feature all AWD models get is an adaptive surface response system much like those used in Land Rovers. It works by constantly checking the road conditions and adjusting the throttle, transmission, steering and braking proportionately. Snow, ice, rain, dirt, what have you —as it is detected, the system makes the proper adjustments. The test model included this feature.

I was reminded more than once of the F-TYPE as I was driving the XF. Although the F-TYPE is shorter, sits closer to the ground and is lower overall, the XF taps the sports car's spirited drive and does so admirably.
Like any luxury sports sedan — or model claiming such — the proof is always in the handling. The XF stays poised with the transmission shifting seamlessly up and down the band and matching the engine revs along the way. The chassis remains stabilized and the steering is responsive when navigating the curves. The Jaguar XF is another example of a true driver's car and offers a tantalizing option to each of its "name brand" competitors.
Should you consider the Jaguar XF? Yes, especially if you're shopping in the segment and would like a model that isn't the same as what everyone else is driving. Beyond that, you have a highly capable, attractive and cosseting sedan, effectively matching what the competitors offer and for a competitive price point.
---
2016 Jaguar XF
Sticker price from $60,650
Price as tested: $64,185
Seats 5 occupants
3.0-liter 24-valve supercharged V-6 gasoline engine
340 horsepower @ 6,500 RPM
332 foot-pounds of torque @ 4,500 RPM
3.33 inches bore by 3.50 inches stroke
Engine compression ratio: 10.5-to-1
8-speed shiftable automatic transmission
Wheelbase: 116.5 inches
Length: 195 inches
Width: 74 inches
Height: 57.4 inches
Passenger volume: N/A
Storage volume: 19.1 cubic feet
Towing capacity: NR
EPA: 20 mpg city, 30 mpg highway
Premium grade gasoline required
Fuel tank: 19.5 gallons
Curb weight: From 3,770 pounds
IIHS safety rating: Not rated
Limited vehicle warranty: 5 years/60,000 miles
Powertrain warranty: 5 years/60,000 miles
Corrosion warranty: 72 months/unlimited miles
Vehicle assembly: Castle Bromwich, UK
See Also — Lincoln MKX: Masseuse on the Go
2016 Jaguar XF photos copyright Auto Trends Magazine.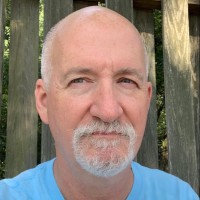 Latest posts by Matthew Keegan
(see all)