Four utility vehicles drive the Lincoln brand, including the all-new MKX.
---
If the standout feature for an SUV is its nifty massaging capabilities, what does that tell you about the rest of the vehicle?
Maybe not as much as you think, especially if your week-long obsession was with the 22-way power driver's seat offering cooling and heating capabilities as well as a rubbing-down feature that might have you terminating your masseuse's service.
But the Lincoln MKX is much more than that, a five-passenger midsize luxury SUV now in its second generation. As before, the MKX shares its mechanical underpinnings with the Ford Edge, but there are important differences here too, including in sheet metal, fascias, engine choices, and the interiors.
Here a Name, There a Name
What hasn't changed is the vehicle naming convention as most Lincoln models persist with the three-letter nomenclature introduced in 2007. The first two letters of such models begin with MK, leaving the third letter to define the specific model. In this case, the "X" stands for crossover, although "C" and "T" are used for two other crossover models.
Happily, the Lincoln Navigator hasn't undergone a naming transition and mostly likely won't. And with the introduction of the 2017 Lincoln Continental this year — itself replacing the MKS — reverting to a traditional nomenclature across the Lincoln line seems likely.
No matter, the Lincoln MKX offers standard front-wheel drive and available all-wheel drive, competing in a sphere dominated by the Lexus RX. Other models in this segment include the Cadillac XT5, Acura RDX, Audi Q5, Infiniti QX70, and the BMW X5.
2016 Lincoln MKX AWD Review
My test model was a 2016 Lincoln MKX AWD. The base price for a front-wheel drive model begins at $38,260. Choose all-wheel drive and your MKX will start at $40,755.
As tested, my Reserve model came with a $47,650 base price and topped out at $63,535. Lincoln doesn't offer official trim levels, calling them "equipment groups" instead. Standard, Premiere and Reserve groups are offered; a special high-end Black Label package is also available.
Instead of the standard 3.7-liter, naturally aspired V-6 engine, the test model received the available 2.7-liter, turbocharged V-6 engine, an option that immediately adds $2,000 to your cost.
Reaching the final price point came through still more upgrades, including the special bronze fire metallic paint ($495), a cargo utility package ($395), climate package ($595), technology package ($1,720), driver assist package ($1,650), luxury package ($4,400), second-row inflatable seat belts ($250), 21-inch polished aluminum wheels ($1,300), and adaptive steering ($625).
The 22-way power driver's seat was yet another option, this one coming in at $1,500. All told, Lincoln added nearly $15,000 in options to a model that already presented a $7,500 premium over the standard all-wheel drive issue.
Exterior Highlights
The first-generation Lincoln MKX underwent a significant mid-product cycle update to give it a fresh look. But the visage was too polarizing for some, thus the designers reworked the current model to deliver a more relaxed, but elegant expression.
The Lincoln split-wing grille represents the current design iteration, although that's likely to change in a few years once again.
From stem to stern, the MKX has a polished countenance. Its front fascia offers a pleasant and modern display with LED accent lighting drawing attention. The lower grille opening is hemmed in by large embrasures housing the fog lamps. The hood offers multiple creases, seemingly connecting the front to the rest of the SUV.
The MKX's profile is athletic with a sweeping roofline, a rising belt line, and body sculpting evident. Cladding surrounds the lower portion of the car at least in some models. Fashionable alloy wheels, huge wraparound rear combination lamps connected by a reflector light, spoiler treatments and embedded exhaust ports are present.
With the key fob on your person, the Lincoln senses your presence and the exterior lights come on. That makes for a nice safety and security touch, especially if you're in an unfamiliar area.
This model also provides hands-free access to the lift gate — perform a kicking motion underneath the rear bumper and the hatch disengages and slowly rises. That is, when it successfully detects your presence — unfortunately, that's not always the case.
Interior Highlights
The Lincoln MKX is sized right, especially if you have five adults in mind. The layout is designed to optimize interior space with nearly 40 inches of rear legroom. Head, shoulder, and hip room is superior all around with very comfortable seats provided.
Soft touch seats are standard on the base model with extra comfortable Bridge of Weir leather-trimmed seats offered elsewhere.
Throughout the interior, the cabin projects an open and airy feeling. Soft touch materials, leather, aluminum trim and touches of wood are present. The instrument panel is sensibly laid out with large, bright displays. There is nothing especially noteworthy here other than it is uncomplicated.
The center stack is the prize up front as it replaces a much more complicated system previously offered. SYNC 3 is here — the third and best generation of the automaker's voice-activated technology system. Along with MyLincoln Touch, the system allows hands-free calling, music search and control, voice-controlled climate control, and available navigation.
Previous Lincoln systems were a catastrophe as there were no attendant buttons or knobs to override the infotainment system. Knobs and switches are now present and are sensibly placed.
The navigation system works as promised and is relatively easy to comprehend. It took the automaker much longer than it should have to fix what many consumers said was a niggling problem, delivering a system that is now entirely usable.
As equipped, the 22-way power seats were simply awesome. At the same time, I doubt I used half the settings. I did discover the little button that activates the massage feature which then triggers the display screen to list the settings.
When switched on, both the driver and front passenger are treated to various pressings and rollings, as if small, but firm hands are at work. Because it was hot outside, I also activated the seat cooling feature — and what a fine fusion of kneading and ventilating it offered!
One drawback of having a technologically laden vehicle as was this Lincoln, was not having enough time to try every single feature, or at least for any suitable length of time. I've used "active park assist" in other Ford/Lincoln vehicles, finding it does a stellar job of parallel parking. Since its introduction, the system has been upgraded as it now includes perpendicular park assist.
The various package options offered were not always easy to decipher or at least determine which line item belongs to what package. In any case, the test model offered several crowd-pleasing features, including a vista roof with a power sunshade, heated side mirrors, leather upgrade, voice-activated navigation, and much more.
Something new Lincoln is pushing is its Black Label plan, what combines concierge services with a designer collection of proprietary materials.
The service features personalized attention, including a mobile showroom, in-home delivery, complimentary car washes and detailing, even a culinary collection of recommended restaurants. Various special themes are offered and are not available elsewhere. Exclusivity meets culture in the MKX design of your choice.
Powertrain Choices and the Drive
Two engine choices are available with the 2016 MKX. A 3.7-liter, V-6 makes 303 horsepower and 278 foot-pounds of torque. The available turbocharged (EcoBoost) V-6 makes 335 horsepower and 380 foot-pounds of torque. To get the optimum performance ratings, you'll need to fuel your MKX with premium grade gasoline.
Both engines come paired with a 6-speed automatic transmission with manual shifting capabilities. That means there are steering wheel-mounted paddle shifters present, allowing you to move up and down the gear range as you please.
With the smaller, but more powerful engine under the hood, I expected to tap all the energy this boosted motor had to offer. I wasn't disappointed.
What I did notice was plenty of turbo lag even in this design where the twin boosters are attached to the exhaust manifold. Not all twinned systems are the same — for instance, BMW places its turbos in the "V" section of the block, rather than on the outboard sides of the cylinder banks notes WardsAuto. Apparently, that layout mitigates lag while optimizing performance.
Once full power kicks in, there is no stopping the MKX. Get past the initial hesitation and this SUV roars down the road. I'm glad that all-wheel drive was present in the test model — yes, you can order the turbo with the front-wheel drive version. Torque steer, anyone?
Lincoln calls it "intelligent all-wheel drive," what automatically redirects power to the wheel with the best traction. Along with the available adaptive steering system, drivers should find a more connected feel to the road when traveling at higher speeds.
You can also adjust a dial to go from normal to comfort and on to sport steering modes, in an effort to find the feedback setting right for you.
Another available feature (included with the test model) was Lincoln Drive Control with continuously controlled damping. It oversees the SUV's suspension system by controlling body movement, steering, and braking. Put all these features together and you have a composed SUV ride at the ready.
Safety Features Galore
The 2016 MKX achieved a Top Safety Pick+ rating from the Insurance Institute for Highway Safety (IIHS), a level reached previously in 2013. The IIHS says this model achieved top scores in all five crashworthiness categories. It also scored a "superior" rating for the optional front crash prevention equipment.
All models are equipped with a rearview camera, a suite of airbags, and an automatic post-crash alert system. The inflatable rear outboard safety belts are unique amongst luxury vehicles and were offered in the test model. My wife buckled in with one in place, not knowing what protection it served until I provided an explanation.
Concluding Thoughts
Customers are taking to the Lincoln MKX in a big way. Through the first five months of 2016, sales are up 85.3 percent, essentially accounting for the entire increase in Lincoln sales this year. Indeed, overall sales for the brand are up 14.7 percent. Meanwhile, rival Cadillac sales are off by 12.5 percent for the same period. Both marques are in the midst of a revival.
Price creep can provide a shocker for any model and the MKX is no exception. But I must warn you that once you drive a more opulent model, it is difficult to settle for a simpler version.
Dealer inventories likely skew to better-equipped vehicles, so if you want a certain model, particularly one with Black Label trim, then custom ordering means waiting perhaps weeks for your delivery.
---
2016 Lincoln MKX AWD Specifications
Sticker price from $47,650
Price as tested: $63,535
Seats 5 occupants
2.7-liter 24-valve turbocharged V-6 gasoline engine
335 horsepower @ 5,500 RPM
380 foot-pounds of torque @ 3,000 RPM
3.27 inches bore by 3.27 inches stroke
Engine compression ratio: 10.0-to-1
6-speed automatic transmission
Wheelbase: 112.2 inches
Length: 190 inches
Width: 76.1 inches
Height: 66.2 inches
Passenger volume: 100.1 cubic feet
Storage volume: 37.2/68.8 cubic feet
Towing capacity: 3,500 pounds
EPA: 17 mpg city, 24 mpg highway
Premium grade gasoline recommended
Fuel tank: 18 gallons
Curb weight: From 4,387 pounds
IIHS safety rating: Top Safety Pick+
Limited vehicle warranty: 4 years/50,000 miles
Powertrain warranty: 6 years/70,000 miles
Corrosion warranty: 5 years/unlimited miles
Vehicle assembly: Oakville, Ontario Canada
---
See Also – The Full-Bodied 2016 Toyota Tundra Pickup Truck
2016 Lincoln MKX photos copyright Auto Trends Magazine.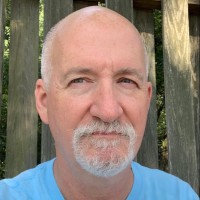 Latest posts by Matthew Keegan
(see all)