An enhanced Wrangler may be on the way.
The big news this week was the Ford Bronco family reveal, representing perhaps one of the most significant online debuts of our time. Ford's live showing was broadcast on several television stations, YouTube, and social media platforms, thereby creating a groundswell of buzz for this trio of all-new utility vehicles.
But that wasn't the only story that broke this week. Earlier in the day, Jeep announced its own when it sent out a press release touting the V8 Wrangler Rubicon 392 Concept. What's especially interesting about the Jeep broadcast is that it 1), dropped just hours ahead of Ford's big announcement, and 2), it effectively raised the performance bar for the class even as Ford had already planned to do so.
In other words, Jeep saw the Bronco threat to the Wrangler coming and decided to preempt Ford with its news.
Was this a coincidence? Are you kidding me? It was a well-timed and carefully executed strategy to shift eyes away from Ford to Jeep. It was also an unusual ploy as automakers typically don't steal each other's thunder on a big-news day.
For its part Jeep broke all protocols and the Internet took notice. Game on!
Most Powerful Engine
So, what's significant about the Wrangler concept? Well, it puts the possibility of a more powerful engine entering the small/midsize SUV class. That class is dominated by the Wrangler and aided by the Toyota 4Runner. You might add in similar-sized trucks to the equation, but they're not utility vehicles.
The Ford Bronco immediately becomes another choice and a much more formidable threat to Wrangler sales. Further, the available turbocharged V6 engine in the Bronco is stronger than either Jeep engine, a matter that doesn't bode well for Wrangler supremacy. Quite simply, Jeep couldn't allow Ford to seize the moment, so it sent its volley forth ahead of the Bronco debut.
As for the V8 Wrangler Concept, it showcases the possibility of a thunderously powerful engine powering the top-trim Rubicon. As proposed, the engine delivers an even 450 horsepower and 450 foot-pounds of torque. Moreover, it would be the first V8 in this class for Jeep since the 1981 CJ. That model had a 5.0-liter engine with an output of just 125 horsepower and 220 pound-feet of torque. Yes, that's extremely weak by today's standard as even some turbocharged four-cylinder engines produce much more.
The Rubicon concept works with an 8-speed automatic transmission. Together, this powertrain will motivate the concept with a 0-60 mph time of under 5 seconds. That's outstanding, although some Jeep Grand Cherokee models do better. Yet, if this concept does become a production reality (and that's never a guarantee), it has the potential to shake things up in a segment already rattled by the new Bronco.
---
---
Special Equipment
Other equipment touted in the concept includes Dana 44 axles, a full-time two-speed transfer case, electric front and rear-axle lockers, 37-inch mud-terrain tires, and a Jeep Performance Parts two-inch lift kit from Mopar combined with suspension enhancements. The concept also has a 3:73 gear ratio for improved on-road performance and enhanced off-road chops.
We can't nail down a price, but somewhere in the $60,000 range seems plausible. After all, a fully-equipped Bronco will retail for $65,000.
Other changes touted by the concept for this special four-door Wrangler include special half doors, unique paint treatment and badging, Red Rock-colored leather seats with gold stitching, and a performance steering wheel.
From Concept to Reality
As with most any concept, production is another matter. Typically, manufacturers use concepts to gauge customer interest. Oftentimes, elements from the concept appear in other models, but the concept isn't built.
We think Jeep will build the V8 Wrangler Rubicon 392, bringing this model line a fourth engine – two gas and one diesel engine are already in place. Jeep already has a plug-in hybrid variant in the pipeline and it will do what is necessary to protect the Wrangler's position.
All in all, the new Bronco and the Wrangler enhancements are significant moves we think will expand the segment. We also believe other manufacturers will explore their options, including Toyota with an all-new 4Runner that's certain to follow.
---
See Also — Notes From Uwharrie: 2019 Jeep Wrangler
Photos Copyright 2020 FCA US LLC. All Rights Reserved.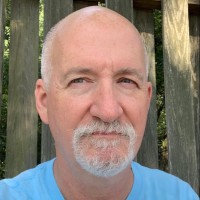 Latest posts by Matthew Keegan
(see all)