The ultimate in cabin comfort and 4×4 capabilities.
In my neighborhood people drive an assortment of vehicles, including a fair share of hybrids and EVs. There are several pickup trucks around here too with a few heavy-duty models sprinkled in.
Head just a few miles out of the metropolitan area and a dramatic shift to pickup trucks takes place. Contractors, families and outdoorsmen drive them, and with several large lakes nearby you can find them queuing at boat ramps. These particular trucks are nearly evenly split between regular duty and heavy duty models, the latter powered by turbo diesel engines offering outstanding towing capabilities.
2015 GMC Sierra Denali 2500 HD 4×4 Crew Cab
A 2015 GMC Sierra Denali 2500 4×4 Crew Cab model was a recent weekly driver, a big model with a long name. For the life of me I couldn't ever get its name straight, simply calling it a "Sierra Denali" to anyone who asked. Those two words alone usually brought forth a familiar nod, especially from my truck friends who sometimes call them "Country Cadillacs."
That Cadillac appellation is not too far off the market as anything with the name "Denali" attached to it reveals a chrome grille, chrome exterior cladding, and a leather interior with wood inlays. With the Cadillac Escalade ESV no longer built, the GMC Denali line is once again on top of the pickup truck heap for GM.
Any GMC truck with the 2500 or 3500 numbering sequence represents the heavy duty line for this brand especially when "HD" follows. All 1500 models are light duty and powered by one of three gasoline engines. The heavy duty credentials are backed by a standard Vortec 6.0-liter gasoline V-8 engine or an optional 6.6-liter Duramax turbo diesel engine paired with an Allison transmission.
Sierra Denali Pricing
GMC prices the Sierra Denali 2500HD from $51,390 for the 4×2 model. Choose a 4×4 and you'll add $3,200 to the base price. To get the diesel engine, you'll pay an extra $7,195 for one. Or, you might choose the Duramax-Plus package as found in the test model, what brings in the diesel engine, the Allison transmission, an engine block heater, an engine exhaust brake, a 3.73 rear axle and a driver alert package. Your gross vehicle weight increases by 500 pounds to an even 10,000-pound rating.
As equipped, the Sierra Denali also included a power sunroof ($995), 20-inch forged polished aluminum wheels ($850), a dual alternator — 150 amps each, 20-inch all-terrain tires ($200) and power outside camper mirrors ($55). A final price of $64,575 reflected a $1,500 discount for the Duramax-Plus package.
For the uninitiated, the "Denali" line brings in a special chrome grille with chrome clad side with additional chrome touches on the side steps, door handles and on the wheels. This model also includes a spray-on bedliner, cargo box lighter, power heated side mirrors with turn signal indicators, projector beam headlamps, fog lights, LED lighting front and back, color-keyed bumpers and rear side step bumpers.
Inside, GMC provides room for three — there are a pair of bucket seats up front and a 60-40 split fold up seat in the rear. I like fold up seats as they provide an extra measure of storage space as needed. Make a big grocery run and you can line the floor with your packages.
Plush, Comfortable Cabin
Pickup truck seats, especially in high end models, are as comfortable as any I've found in luxury cars. Plush, supportive and highly adjustable, the driver's seat in the Sierra Denali would be hard to beat anywhere else. The cabin is unusually quiet too as GMC engineer's installed triple door seals, sound-absorbing materials and enhanced that with its inlaid door design. Where the front seats provide the ultimate in comfort the quiet cabin extends that luxury feel.
Truck shoppers who prefer analog displays will be happy with the Sierra Denali's instrument panel. Two large dials for the tachometer and speedometer dominate, flanking a customizable digital driver's information center. At the the top of the layout are four additional, but smaller analog read outs for battery power, coolant, gas and battery life. Cruise and secondary audio controls sit on top of the leather-wrapped steering wheel.
To the left of the steering wheel is the trailer brake controller, what enables you to control and monitor your trailer brakes. Beneath that is the 4WD on-dash drive controller, defaulted to two-wheel drive and easily adjustable to standard four-wheel drive and low-gear four-wheel drive, the latter for towing. With a ball joint in place you can pull up to six and one-half tons with this beefy diesel to more than 17,000 pounds with a gooseneck or fifth-wheel hitch.
At the base of the center console just below the climate controls and above the storage console are a number driver control switches, including some related to trailering. For instance, the diesel exhaust brake — when activated — provides greater control on grades and reduces brake pad wear. You'll come across as a trailering champion by putting it in automatic mode, activating cruise control and allowing the Sierra Denali to take over. When descending a hill, the truck controls your speed and keeps it within 5 mph of your set speed. No braking on your part — the GMC does it all.
When it comes to storage compartments, the Sierra Denali has you covered. Literally. Its stand out feature is the covered center console compartment, large enough to hold hanging files and designed to do just that. While I like the room it offers, I also like the "carved out" compartment on top, designed to hold your smart phone. There is an open storage compartment in front of the center console too, offering another place to park your smart phone and then some.
The dual glove box is a great feature as well. The lower section is the traditional box; the upper section lifts up and provides a small storage area. In-door storage compartments with bottle holders, overhead storage and side front console storage are also included.
---
2015 GMC Sierra
---
Truck Bed Access
As wonderful as the GMC's cabin is, you wouldn't have a pickup truck apart from a useful truck bed. GMC offers a standard 6.6-foot bed with its double cab and crew cab models. The regular cab comes with a long 8-foot bed, optional with the other cabin choices.
All models are equipped with CornerStep rear bumpers, what are essentially indentations on both sides of the bumper to provide easier access to the truck bed. Consider this a welcome feature given the height of the truck — shorter or older people are saved from the embarrassment of grabbing onto the liftgate and hauling themselves up.
The test model came with a spray-on bed liner, a feature many buyers seem to prefer. Or you might prefer to order a bed rug and a bed net, a metal bed storage box or a soft folding tonneau cover. Any conceivable option can be ordered at the factory, installed by your dealer or handled by an aftermarket provider.
On the Road
Without benefit of having anything to pull, my impressions of the Sierra Denali's on-road manners is limited to standard driving. Step on the accelerator and this 3.5-ton beast lumbers along until you floor it to gain every foot-pound of twist that moves this truck with authority. It is rated 397 horsepower, but the 765 foot-pounds of torque is what most people will be interested in. Fortunately, the torque curve is a low one, coming in at 1,600 rpm. Suddenly, that lumbering feeling disappears as the truck is turned into an on-road brute — be careful here as you may suddenly find yourself with more forward motion power than you had realized and breaking speed limits along with it.
At highway speeds the GMC was quiet, rode comfortably and steered nearly effortlessly. It took me a while to get used to the sheer size of the truck with its camper-style mirrors. The lower section of the mirrors reveals the sides of the truck — the upper section is adjustable. Turning corners may seem awkward at first, but you'll quickly get a handle on it and realize that this truck handles quite well. Braking is also good, benefiting from four-wheel disc brakes and a stability control system with rollover mitigation and traction control. GMC is also the only full-size truck manufacturer to offer an automatic rear locking differential, what locks both rear wheels at the same time to improve traction.
My brief trip off-road had me driving on an unpaved road for just over a mile before I came upon one of my favorite mud sloughs. Roughly the size of the truck, it provides a good testing place to determine any vehicle's 4×4 capabilities. I had already flipped the truck into 4×4 mode before hitting the unpaved road, then gently entered the quay and slopped my way around. There was no hesitancy on the truck's part as it navigated the bog with ease and was back on more sure footing in mere moments.
Overall Impressions
There is a certain breed of people who are attracted to a truck that matches the Sierra Denali's capabilities and refinement. No doubt that you can easily pay at least $65,000 for a well-equipped model, rivaling the cost of a large, luxury sedan. But this GMC goes well beyond the creature comforts to deliver a true workhorse. It is that combination of ride and utility that people will consider when examining the Sierra Denali. The Duramax diesel takes this model to a much higher trailering level than the standard 6.0-liter V-8 gasoline engine, an added cost that is offset by an improved resale value.
2015 GMC Sierra Denali 2500 4WD Crew Cab
Sticker price from $53,740
Price as tested: from $64,575
Seats 5 occupants
6.6-liter 24-valve twin turbocharged V-8 turbo diesel engine
397 horsepower @ 3,000 rpm
765 foot-pounds of torque @ 1,600 rpm
4.06 inches bore by 3.90 inches stroke
Engine compression ratio: 16.8-to-1
6-speed automatic transmission
Wheelbase: 153.7 inches
Length: 239.5 inches
Width: 80.5 inches
Height: 78 inches
Passenger volume: Not rated
Storage volume: 61 cubic feet
Towing capacity: Up to 13,000 pounds (ball joint); 17,100 pounds (5th wheel)
EPA: Not rated
Diesel fuel
Fuel tank: 36 gallons
Curb weight: From 7,196 pounds
IIHS safety rating: Not Rated
Limited vehicle warranty: 3 years/36,000 miles
Powertrain warranty: 5 years/100,000 miles
Corrosion warranty: 6 years/100,000
Vehicle assembly: Flint, Michigan
See Also — Premium Truck: GMC Canyon Denali Crew Cab 4×4
---
2015 GMC Sierra photos copyright Auto Trends Magazine.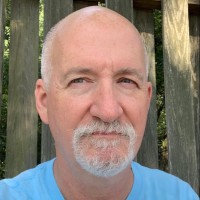 Latest posts by Matthew Keegan
(see all)