The upcoming Rivian R1S is delayed; investors write down losses.
Rivian was the darling of the electric pickup truck market, that is until the Ford F-150 Lightning arrived. The Normal, Illinois-based manufacturer of all-electric vehicles enjoys financial backing from Amazon, Ford, and T. Rowe Price. But the company is bleeding cash as it transitions from concept to production.
On Target: 25,000 Vehicles for 2022
After delivering 921 R1T pickup trucks in 2021 as production began, the company distributed another 1,227 units in the first quarter of this year. That's 2,148 vehicles, although through May 9 the company says 5,000 units have sold.
Rivian hasn't shared a breakdown by model, so we don't know how many of each of the three vehicles it builds has sold to date. In any case, the company says it remains on target to build 25,000 units this year as reservations topped 90,000 copies in May.
Where is the Rivian R1S?
Most of the 25,000 models planned are for the R1T pickup truck and a commercial van designed exclusively for Amazon. Indeed, Rivian says that it will deliver 10,000 units of its electric van by year-end.
What's missing from the equation is Rivian's second consumer model, the R1S SUV. Sharing its platform and components with the R1T, the R1S build-out is only a fraction of the R1T's with Launch Edition models slowly making their way to their owners.
By the end of this year, Rivian expects to start production of the R1S Adventure trim as it concludes building the Launch Edition models. However, subsequent trims, which include a more affordable Explore model with dual electric motors, all-wheel drive, and the standard battery pack won't arrive before 2024.
That one currently lists for about $72,000. In comparison, the launch editions of the R1T and R1S cost from $85,000 and $90,000, respectively.
Customers waiting on their R1S model recently learned that Rivian has delayed deliveries of their orders by one to nine months. Details on the Rivian Launch Forum included an update from the company outlining the latest delivery timeframe. Based on that information, most will see their SUVs arrive in the fourth quarter. However, with ongoing supply chain issues, further delays are possible.
Supply Chain Woes
Speaking of the supply chain, Rivian CEO RJ Scaringe attributed most of the company's woes to the difficulty of obtaining key parts, including scarce semiconductor chips.
Some of the materials required to build lithium-ion batteries are hard to come by, causing further delay. However, Scaringe believes the worst is behind the industry as suppliers learn to "lean in" and deliver.
With billions of dollars of cash on hand, Rivian is far from reaching a crisis point. Investors, though, are seeing the company's value decline. As a result, Amazon wrote off $7.6 billion in losses in the first quarter attributed to Rivian. Meanwhile, Ford lost $5.4 billion.
Keep in mind, though, that both companies benefited enormously when Rivian's stock soared following its Initial Public Offering (IPO).
Upcoming Models
Despite its early difficulties, the company has additional models planned, including an off-road rally car. Additional truck and SUV models are also expected, with the remaining models in place by as early as 2025.
Rivian may yet weather its growing pains and make good on its production plans. It will need to stay on track, though, as a slew of all-electric models from established brands arrives and threaten to undercut prices while maximizing volume.
References
See Also – Rivian's Electric Truck as a Meal Ticket
Photos courtesy of Rivian.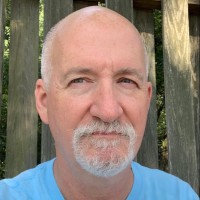 Latest posts by Matthew Keegan
(see all)