The Tesla Cybertruck remains but a dream for this EV maker.
---
Elon Musk is well known for his grand pronouncements, but at least his usual hoopla eventually becomes true. We waited ages for the first Telsa SUV and eventually got two models. A pair of sedans complete the product line.
What's missing is the long-promised Cybertruck, which seemed like would become the first pickup truck EV for the market. But that initial announcement was followed by delays and eventually the GMC Hummer EV, Rivian R1T, and the Ford F-150 Lightning beat Tesla to the market.
Questionable Tesla Cybertruck Design
We don't have any fresh information explaining the ongoing Tesla Cybertruck delay. However, we do know that the original design is questionable from a marketing standpoint. Also likely, the proposed layout would not meet rigorous crash testing capabilities in some markets, including Europe and Australia.
Indeed, Forbes reported that the Cybertruck would not meet Europe's pedestrian and cyclist protection requirements. Specifically, the vehicle lacks the required crumple zones for the front bumper and hood, therefore a redesign would be necessary.
However, Tesla might consider offering the Cybertruck in select markets, including North America where pickups are popular. Furthermore, the U.S. has less rigorous impact requirements for pickup trucks, therefore Tesla might market it here and perhaps in China. That's an approach global manufacturers routinely take.
For instance, Toyota Tundra is exclusive to North America and select other markets. On the flip side, Toyota's tiny kei vehicles are not available in the U.S.
No PR Team
Unlike all other automotive manufacturers, Tesla does not have a PR department. Instead, the pronouncements Musk makes on Twitter serve as its main communication vehicle with the masses. In effect, Tesla bypasses established and recognized public relations and communication sources to keep people apprised of its plans.
At the same time, Tesla sometimes dodges controversy by attempting to control the narrative. So far, that strategy has not hurt the company as sales growth remains robust.
An excellent example of managing the storyline is the 2019 unveiling of the Tesla Cybertruck. Not only was and is the design controversial, but when a steel ball was purposely smashed against a supposedly breakproof glass greenhouse, the window shattered.
In any case, Musk seems to relish telling stories from his viewpoint. This just leaves much speculation on the table when new product updates are expected, yet delayed.
Expanding Marketshare
With little hard evidence available about the company's direction, that leaves much speculation on Tesla's plans for the Cybertruck.
What we can confirm is that the truck's delay may have something to do with the popularity of its other four models. Indeed, even as mainstream manufacturers enter the electric vehicle segment, demand for Tesla's current product line points to record growth.
Notably, Tesla is enjoying expanded market share even as competitors struggle to keep up. Somehow, Tesla is doing a better job of acquiring scarce semiconductor chips and the various ingredients that compose lithium-ion battery systems.
Auto Trends heard from Edith Reads, StockApps' lead financial analyst, who offered a plausible explanation for where Tesla might be headed. Reads said, "Tesla's performance in the EV market has been impressive. With its market share is on a steady rise, with more sales being generated from the key automotive markets.
Also, the company is acquiring new markets, boosting the total market share. This growth contrasts with the global supply chain trends, which are currently highly volatile."
Read between the lines and Tesla certainly does not need to bring another model to the market, at least not at this time. They can allow competitors to jump in unanswered while enjoying unprecedented growth in the sedan and utility vehicle segments. Read explained that Tesla is targeting a 50 percent annual growth globally, as it ramps up production in Europe and Asia.
Perhaps a Cybertruck is unnecessary or maybe Tesla will bide its time to deliver an overhauled design acceptable to all regulatory bodies worldwide.
---
References
Reid, C. (2019, December 16). Tesla Cybertruck Not Street-Legal In EU. Forbes.
(2019, November 25). Elon Musk reveals why Cybertruck's window smashed. BBC News.
Read, Edith. (2022, June 15). Tesla's U.S market share jumps 125% in the last 2 years. StockApps.
See Also – About the Tesla Robotaxi
Image by By Steve Jurvetson / Steve Jurvetson – https://www.flickr.com/photos/jurvetson/48046466387/, CC BY 2.0, https://commons.wikimedia.org/w/index.php?curid=79848336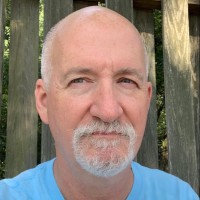 Latest posts by Matthew Keegan
(see all)