When it comes time to replacing tires, you have several places to consider for new ones. Ideally, you'll swap out the original employment manufacturer (OEM) with the same set, but keep in mind that you have choices, depending on the brand, tire tread, and warranty miles.
The following are five places to consider when shopping for new tires.
Where to Buy Replacement Tires
1. Automotive Dealership
Purchasing tires from a new car dealership is typically the most expensive option. When you go to the dealership you can get high-quality OEM tires. Further, going to the dealership affords flexibility when it comes to scheduling your service.
For instance, there are usually multiple tire technicians working during the day and some dealerships keep their service department open well into the evening. Additionally, most dealerships provide a shuttle service so that you can get to work while your car is being maintained.
Moreover, some dealers provide loaner cars you can use while your car is out of commission. However, these special benefits come with a price. In some cases, you can expect to pay significantly more than at other tire retailers.
2. National Tire Chain Retailer
Most cities have numerous national tire chains. When visiting a shop, the service manager will obtain your information. Next, this individual will supply you with a few tire choices. Importantly, they will work within your budget.
Some national tire chains have branded credit cards that you can apply for on the spot. You can then use the card to pay for the work, including the tires, taxes, installation costs, and warranty. You may even find a discount by using this card and in some cases receive rewards each time you use it.
In most cases, you will wait to have your tires installed but generally, you can make an appointment for a time that fits your schedule.
3. Locally-Owned Tire Shop
Locally owned tire shops probably won't have instant credit available. However, they usually accept major credit cards. A local tire shop may have a supply of used tires on hand for purchase. Used tires usually cost much less than new tires.
If financial issues are a concern, you should let them know — a local shop may be willing to work with you, especially if you're a regular customer. A local shop can order new tires if they don't have your size tire in stock. You will need to wait for your tires to be installed.
4. Discount Tire Retailer
If you concerned about the cost of new tires, you can use a discount tire retailer. In many cases, you'll find deep discounts from wholesale distributors. If you have one in your area you, then stop by to learn if the business has your tire size and which brand choices are available.
Typically, you can purchase tires and bring them to a garage to have them mounted and balanced for a separate fee. If they have a contract with a local tire store, they may offer you a discount to take the tires there.
5. Online Tire Retailer
You can also purchase tires from a wholesale distributor online with the tires shipped directly to your home. You'll need to find a local garage to have them installed.
This option has become increasingly popular as shipment costs are a reasonable expense. Be certain you understand the retailer's return policy before you make a purchase.
Considerations When Shopping For New Tires
1. How Long You Plan to Keep Your Car
If you plan to keep your car for another year or two, then opt for tires with a 40,000-mile tread wear. You'll save money over tires with a tread life of 60,000 to 90,000 miles, and will offer the next buyer or dealer good tires that won't negatively impact your cars resale value.
2. The Kind of Driving You Do
The best bet for tire shoppers is to choose all-season radials, regardless of whether you live in Florida or in Minnesota. Such tires provide superior grip and can handle light winter driving weather conditions. Some tires are also better for performance cars.
For instance, summer tires enhance handling, but are not very good with traction. Other tires offer a more comfortable ride, but aren't great for cornering. Your tire service professional can show you a variety of tires, each with benefits for the type of ride you want.
3. Exchange Size For Size
Your car came off of the assembly line outfitted with certain tires that are best for your vehicle. Although you may have room to get a different sized tire (and wheels as well), you would do best to stick with the tire size you already have.
Check your tire's sidewall and take note of the code that is printed on it. For instance, you will see something like this: P185/60R14 82H. The P tells you that it is a passenger car tire. The first three numbers (185) gives you tire width in millimeters, the 60 represents its aspect ratio and the R is for radial.
The 14 is the wheel's diameter and the 82H represents its load index and speed symbol. You will find other information printed on your tire too, but the code is of greatest importance.
4. Shop for New Tires
Shopping around can save you a bundle on new tires, but please know this: manufacturers really would like for you to replace all four tires and will usually offer incentives when you buy a full set.
Those incentives typically include a rebate that you can apply immediately to your purchase price and may range from $50 to $70, sometimes more. Essentially, you're buying four tires, but are paying for three. Prices vary from retailer to retailer so check newspaper ads, look online and call around for quotes.
5. Consider a Service Plan
New tires come with a warranty and that means if your tire wears out early or is destroyed, the manufacturer or retailer will offer a pro-rated price on the old tire to apply to the purchase price of a new tire.
Consider a service or protection plan if it delivers benefits you determine are worthwhile including free tire replacement, free rotations, one or more free front-end alignments and safety checks. You'll pay for the plan, but it might prove worthwhile to you.
---
See Also – Tire Sidewall Code Deciphering 101
Photos copyright Auto Trends Magazine, except for the Bluefield Retread photo secured from the Library of Congress via Wikimedia. All rights reserved.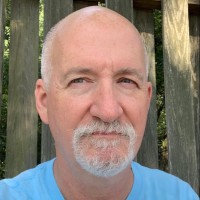 Latest posts by Matthew Keegan
(see all)