When it comes time to replacing tires, you have several places to consider for new ones. Ideally, you'll swap out the original employment manufacturer (OEM) with the same set, but keep in mind that you have choices, depending on the brand, tire tread, and warranty miles. The following are five places to consider when shopping for new tires.
Where to Buy Replacement Tires
1. Automotive Dealership
Purchasing tires from a new car dealership is typically the most expensive option. When you go to the dealership you can get high-quality OEM tires. Further, going to the dealership affords flexibility when it comes to scheduling your service.
For instance, there are usually multiple tire technicians working during the day and some dealerships keep their service department open well into the evening. Additionally, most dealerships provide a shuttle service so that you can get to work while your car is being maintained.
Moreover, some dealers provide loaner cars you can use while your car is out of commission. However, these special benefits come with a price. In some cases, you can expect to pay significantly more than at other tire retailers.
2. National Tire Chain Retailer
Most cities have numerous national tire chains. When visiting a shop, the service manager will obtain your information. Next, this individual will supply you with a few tire choices. Importantly, they will work within your budget.
Some national tire chains have branded credit cards that you can apply for on the spot. You can then use the card to pay for the work, including the tires, taxes, installation costs, and warranty. You may even find a discount by using this card and in some cases receive rewards each time you use it.
In most cases, you will wait to have your tires installed but generally, you can make an appointment for a time that fits your schedule.
3. Locally-Owned Tire Shop
Locally owned tire shops probably won't have instant credit available. However, they usually accept major credit cards. A local tire shop may have a supply of used tires on hand for purchase. Used tires usually cost much less than new tires.
If financial issues are a concern, you should let them know — a local shop may be willing to work with you, especially if you're a regular customer. A local shop can order new tires if they don't have your size tire in stock. You will need to wait for your tires to be installed.
4. Discount Tire Retailer
If you concerned about the cost of new tires, you can use a discount tire retailer. In many cases, you'll find deep discounts from wholesale distributors. If you have one in your area you, then stop by to learn if the business has your tire size and which brand choices are available.
Typically, you can purchase tires and bring them to a garage to have them mounted and balanced for a separate fee. If they have a contract with a local tire store, they may offer you a discount to take the tires there.
5. Online Tire Retailer
You can also purchase tires from a wholesale distributor online with the tires shipped directly to your home. You'll need to find a local garage to have them installed.
This option has become increasingly popular as shipment costs are a reasonable expense. Be certain you understand the retailer's return policy before you make a purchase.
Let's Make a Deal
Finding places to purchase tires gives you much to consider. That said, once you decide on a retail option you prefer, you'll be glad you shopped around. Keep in mind that installation costs, taxes, and an extended warranty will cost you extra.
---
See Also – Tire Sidewall Code Deciphering 101
Photos copyright Auto Trends Magazine, except for the Bluefield Retread photo secured from the Library of Congress via Wikimedia. All rights reserved.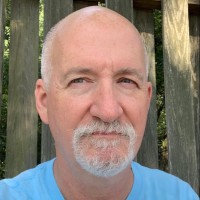 Latest posts by Matthew Keegan
(see all)