A sporty CUV with luxurious features.
Mazda is one of the smaller of Japan's six automakers that still maintain a stake in the US market, trailing Toyota, Honda, Nissan and Subaru, but well ahead of Mitsubishi in vehicle sales. Concern that Mazda might someday exit the market have been brushed away by the company as it continues to roll out new products based upon its Skyactiv Technology. That technology represents more efficient engines and transmissions as well as lightweight and rigid vehicle chassis.
In 2013, Mazda released the CX-5 — a replacement for its compact Tribute crossover utility vehicle — itself a mechanical twin to earlier Ford Escape models. Mazda's relationship with Ford is over, thus the latest small CUV platform was developed entirely in house. The current model is a strong improvement over its predecessor, something I discovered when spending a week with a 2015 Mazda CX-5 Grand Touring AWD edition.
2015 Mazda CX-5
The 2015 Mazda CX-5 is offered in three trim levels: Sport ($21,545), Touring ($24,965) and Grand Touring ($27,970). Front-wheel drive is standard; all-wheel drive is available. Add $1,250 to the price of the Touring and Grand Touring editions if you choose AWD.
Sport editions are powered by a 2.0-liter four cylinder engine making 155 horsepower at 6,000 rpm and 150 foot-pounds of torque at 4,000 rpm. Touring and Grand Touring editions are powered by a 2.5-liter four cylinder engine making 184 horsepower at 5,700 rpm and 185 foot-pounds of torque at 3,250 rpm. Only the Sport edition offers a standard 6-speed manual transmission; the other models are outfitted with an 6-speed automatic transmission with manual stick capabilities.
The base front-wheel drive model is the CX-5's fuel economy champion, earning 26 mpg in the city and 35 mpg on the highway. My test model had the lowest fuel economy rating for this model line, but still earned a respectable 24 mpg in the city and 30 mpg on the highway EPA rating.
Among the Japanese makes, an argument can be made that Mazda has the best styled cars. That statement may not fly well with the owner of a Nissan 370Z or of a Toyota Tacoma, but from top to bottom the Mazda model line is distinguished by its KODO or soul of motion design language.
KODO Design Language
Automakers love to make a big deal about design and for good reason: buyers are often attracted by a vehicle's look, especially customers that place a larger emphasis on that criteria — no appliance models for them. KODO represents vehicles with a distinctive five-point grille, highly defined body lines, a strong stance and an energetic presence. Those features alone might not mean all that much, but when pulled tougher in one package, the look is quite striking.
Mazda's designers figured out a way to apply KODO to its small utility vehicle, presenting a design that is much more bold and less safe than a Chevrolet Equinox or a Honda CR-V, for example. The Mazda CX-5 advances the design language without losing its utility and the larger engine coupled with all-wheel drive and nimble handling make it a fun drive too. Who said that you can't have zoom-zoom with a CUV? But I am getting ahead of myself here. Let's take a look inside to discover all the goodness of the CX-5.
Attractive Cabin, Standard Features
The cabin for the Grand Touring edition offers a two-tone color scheme, in this case sand with contrasting gray across the dash, along the top and bottom of the door panels and around the base of the center storage compartment. The front bucket and rear split-folding 60-40 bench seat come wrapped in leather, an upgrade over the standard cloth (Sport) and premium cloth (Touring) fabric.
This model comes standard equipped with a tilt and telescopic steering wheel column, push button start, cruise control, power accessories, dual covered visor vanity mirrors (illuminated, but not in the Sport), air conditioning (climate control in Touring and Grand Touring editions), three 12-volt outlets, a USB port, an auxiliary input jack, 4-, 6- or 9-speaker audio systems (Bose is standard with the Grand Touring) and the usual Pandora, SMS text messaging, audio menu command and other infotainment system features that come standard in the Grand Touring edition and are available elsewhere.
The instrument panel features a standard three oval ring display with the tachometer to the left, the speedometer in the middle and a driver's information center to the right. Secondary and cruise control switches sit on the steering wheel; switches for the blind spot monitor, adaptive front lighting and the traction control system can be found to the left of the steering wheel in the center of the dashboard.
The CX-5's infotainment layout is a simple one with a 5.8-inch screen surrounded by buttons and switches. The navigation system, part of a $1,425 technology package that also brings in the adaptive headlamps with an automatic leveling feature, comes courtesy of TomTom. TomTom is one of the earliest GPS systems, what you might have selected before GPS became widely available in today's cars. It is a simple system that gets the job done, what likely saved Mazda big bucks in developing a proprietary system.
Beneath the center display are buttons and switches for climate control and the heated seats. At the base of the center stack in front of the transmission stick is an open storage area. A second storage compartment suitable for storing and recharging your smartphone is in the center compartment. This model has two cup holders up front, two in the rear center seat storage compartment, and four bottle holders — one in each door.
---
2015 Mazda CX-5 Grand Touring AWD
---
Engine Technology and Road Manner
The compact utility vehicle segment has largely moved away from available V-6 engines to offer naturally-aspirated or turbocharged four-cylinder engines only. Mazda uses naturally-aspirated direct-inject gasoline engines with a high compression ratio, a move that improves thermal efficiency. Knocking, typically an issue when torque kicks in, has been avoided by shortening combustion duration and modifying the exhaust system.
The CX-5 Grand Touring has no lack of power and its handling is quite good. Most people outside of the snow belt can do without all-wheel drive, but it is a nice-to-have feature when the weather turns rough or the road twists, dips and turns. The Mazda CX-5 comes with electronic power-assisted steering and provides good handling, a comfortable ride and excellent braking. Bring forth the zoom-zoom by shifting the transmission into sport mode and you may forget you're driving a utility vehicle. That knowledge may be of some consolation for young families who sold the Miata to make room for a new baby.
If you are shopping for a small crossover utility vehicle, the Mazda CX-5 offers a good alternative to Toyota RAV4, Ford Escape, Honda CR-V, Nissan Rogue and other competitors. Its sporty styling is a plus, but you should also keep in mind that to get the many amenities found in the test model, you'll pay more than $30,000 for your vehicle — in this case, $31,780. Yes, you get all the bells and whistles including 19-inch alloy wheels, rain sensing wipers, a rear wiper, heated power side mirrors and a power moonroof, but if you're happy with front-wheel drive and a more basic package suits you, then a CUV in the $26-28,000 price range is certainly attainable.
---
2015 Mazda CX-5 Grand Touring AWD
Sticker price from $29,220
Price as tested: from $31,790
Seats 5 occupants
2.5-liter 16-valve inline-four cylinder gasoline engine
184 horsepower @ 5,700 rpm
185 foot-pounds of torque @ 3,250 rpm
3.50 inches bore by 3.94 inches stroke
Engine compression ratio: 13.0-to-1
6-speed automatic transmission
Wheelbase: 106.3 inches
Length: 197 inches
Width: 179.3 inches
Height: 67.3 inches
Passenger volume: 102.3 cubic feet
Storage volume: 34.1/65.4 cubic feet
Towing capacity: 2,000 (when properly equipped)
EPA: 24 mpg city, 30 mpg highway
Regular grade gasoline
Fuel tank: 15.3 gallons
Curb weight: From 3,560 pounds
IIHS safety rating: Top Safety Pick+ (2014)
Limited vehicle warranty: 3 years/36,000 miles
Powertrain warranty: 5 years/60,000 miles
Corrosion warranty: 5 years/Unlimited miles
Vehicle assembly: Hiroshima, Japan
---
More Car Reviews
Compact Luxury Value: 2015 Audi A3 Sedan 2.0T
Wouldn't You Really Rather Have a Buick (Lacrosse)?
Top-of-the-Range Subaru Legacy 3.6R Limited Delivers
Say It: Land Rover Range Rover Sport
---
See Also — Nissan Kicks SR Revisited
2015 Mazda CX-5 photos copyright Auto Trends Magazine. All rights reserved.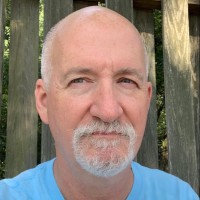 Latest posts by Matthew Keegan
(see all)