Second generation A3 meets an important price point.
---
Take one look at the Audi pecking order and you'll find a good mix of small, medium and large models. When it comes to the compact end of the market, Audi offers a two-prong approach in both the A3 and A4 sedans, providing an important gateway to the brand.
Selling two models of similar dimensions may seem odd, but there are differences of note, starting with the A3's base price ($29,900) and its slightly shorter presence (6.8 inches between the wheels; 9.7 inches overall).
The A3 also slips in a smaller base engine, a 1.8-liter twin-turbo four. Otherwise, both models share 2.0-liter twin-turbo gasoline or a 2.0-liter TDI (diesel) four cylinder engines.
The sub-$30,000 price point for the A3 Premium is critical, but it is reached with one important sacrifice: you get front-wheel drive instead of Audi's phenomenal quattro all-wheel drive. It is a sacrifice that won't matter to some who simply want to get behind the wheel of Germany's fastest growing luxury brand without busting the bank.
2015 Audi A3 Review
Even so, my tested A3 Sedan 2.0T (Premium Plus) was priced from $32,900 ($37,195 sticker price) and included all-wheel drive and such updates as heated front seats, 18-inch 10-spoke wheels and other embellishments.
If you can afford the extra $3,000, then start here instead. And if you have more money to spare you might also consider the Prestige package, priced from $38,350. Engine upgrades are extra across the A3 line.
Audi does perhaps the best job of presenting the same face across its model line among all luxury makes. Certainly, there are some distinctives that separate the top and lower end models including front end lighting and the air intakes, but the overall look is at once familiar as it is elegant.
Uniformity is very important to luxury car buyers who shop the brand more than they shop by model.
Powerful Turbocharged Engine
The 2.0T engine is wholly suited for the A3. I experienced its capabilities in an A6 sedan earlier this year and found it was sufficient in the larger model too. (See — 2014 Audi A6: Surprised by Four) Audi pairs this 220-horsepower engine with a shiftable six-speed automatic transmission.
That engine puts a lot of zip into this 3,362-pound sedan, enabling you to pass on the highway with confidence and keep up with the bigger boys and their naturally-aspirated V-8s. Definitely, slight turbo lag was present, a minor annoyance ultimately offset by full power, once delivered.
Electromechanical power steering provides capable control with limited feedback. The suspension system is outfitted with McPherson struts and a stabilizer bar up front and four-link suspension to the rear with separate springs and shocks.
Room For Five; Four is Ideal
Step inside the Audi A3 and you'll immediately sense its more compact proportions. Even so, the driver and front passenger do not lack room, with comfortable and bolstered seats ensuring the best possible ride.
To the rear, a 60-40 split-bench seats provides good support, but I must say that seating three larger people in the back is a bit of a stretch. Two would be ideal as would utilizing the wide middle seat arm rest with its front projecting cup holders to enhance the comfort quotient.
Take note of the head room when you sit in the back: the top of my near 6-foot frame touched the headliner when I sat upright. Clearly, the back seat is most useful for children.
Audi provides an elegant, even refined interior, but also limits the number of technological embellishments in the A3. The expected retractable center screen is present, sized smaller for the sedan.
The screen is one of my favorite features, offering a clean and sophisticated look. Passengers often marvel when they see it in action as it emerges from the instrument panel when the ignition key is engaged. You can always opt to keep it hidden too.
The rest of the instrument panel is uncluttered, marked by four circular air vents that can be twisted open or closed and directed toward or away from you. It is a simple, yet smart design that seems to provide better control over air flow than in many other models.
The circular design matches the other dials present, what control the heated seats, air-conditioning, audio system volume and the infotainment screen.
Behind the tilt and telescoping steering wheel is a two analog tachometer and speedometer display. The round displays flank a digital driver's information center, controlled by steering wheel mounted switches. A push button switch on top of the steering column resets the trip odometer.
USB Port…Please
My only gripe with the Audi A3 — and all Audi models for that matter — is a suitable USB port. Audi does offer a music interface with various connection cables to connect your device. What they do not offer is a USB port for charging, a must have for people on the go.
I found myself having to take to the road with my iPhone 5 fully recharged, otherwise the energy pig that it is would most likely shut down before I could recharge.
Everything else Audi does from a technology perspective is right, including its voice-controlled navigation system and Bluetooth connectivity, but it is the lack of a smartphone recharge port that remains an annoyance.
Features that do please in the A3 include: available dual zone climate control, in-door storage compartments (with bottle holders up front) two cup holders, a small storage compartment under the front seat, leather-covered seats, aluminum trim (Premium Plus) and the usual power accessories: windows, door locks and side mirrors.
The Prestige Plus edition also provides a sunroof with a sunshade, Xenon Plus headlamps, a rain and light sensor, and a trial SiriusXM satellite radio subscription. This model does not come with a rear view monitor.
The press fleet model also came with several upgrades. These included: Glacier White metallic paint ($550), an Audi MMI navigation system ($1,900), a cold weather package: heated seats, heated side mirrors and heated windshield washer nozzles ($500), aluminum trim ($450) and an Audi music interface with iPod cable ($350).
If you value trunk space, you'll only have 10 cubic feet at your disposal. There is a small, open storage tray on the left side of the vehicle within the trunk and another storage compartment underneath the floor adjacent to the spare tire.
Current Generation Competitors
The current iteration of the Audi A3 is all-new, replacing the first generation model that was sold from 2006 to 2013. No 2014 edition was built.
This vehicle can also be had in an S3 package (from $41,100). Its chief competitors include: the Lexus IS250, Acura ILX, Mercedes-Benz CLA-Class and BMW's 2 Series. Stretch the list out a bit and a high-end Buick Verano might also be cross shopped.
2015 Audi A3 Sedan 2.0T Specifications
Sticker price from $32,900
Price as tested: from $37,195
Seats 5 occupants
2.0-liter 16-valve inline-four cylinder gasoline engine
220 horsepower @ 4,500 to 6,200 rpm
258 foot-pounds of torque @ 1,600 to 4,400 rpm
3.25 inches bore by 3.65 inches stroke
Engine compression ratio: 9:6-to-1
6-speed automatic transmission
Wheelbase: 103.8 inches
Length: 197 inches
Width: 175.4 inches
Height: 55.7 inches
Passenger volume: NR
Storage volume: 10 cubic feet
Towing capacity: NR
EPA: 24 mpg city, 33 mpg highway
Regular grade gasoline
Fuel tank: 14.5 gallons
Curb weight: From 3,362 pounds
IIHS safety rating: Top Safety Pick+ (2014)
Limited vehicle warranty: 4 years/50,000 miles
Powertrain warranty: 4 years/50,000 miles
Corrosion warranty: 12 years/Unlimited miles
Vehicle assembly: Gyor, Hungary
---
2015 Audi A3 Sedan 2.0T photos copyright Auto Trends Magazine. All rights reserved.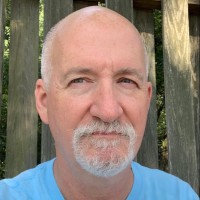 Latest posts by Matthew Keegan
(see all)