Audi's flagship has limousine-like room at the ready.
---
The Audi A8L is a flagship luxury sedan, an all-wheel drive conveyance presented as an extended (A8L) wheelbase model only. A standard wheelbase model (A8) was also offered through 2016, then discontinued. This means that all 2016 and 2017 Audi A8L models reflect an extra 5.1 inches between the wheels with none shorter.
All-wheel drive is standard for this five-passenger sedan, a vehicle that starts just above $80,000 and pushes the six-figure mark when every conceivable upgrade and option is selected.
2017 Audi A8L Review
Audi offers a pair of engine choices with the A8L line. A turbocharged 3.0-liter V6 is standard with the 3.0 TSFI edition ($82,500), offering 333 horsepower and 325 pound-feet of torque. This model makes an EPA-estimated 19 mpg in the city and 29 mpg on the highway. Notably, your 0-60 mph time comes in at 5.5 seconds according to Audi.
Standard with the 4.0 TFSI Sport model ($91,500) is a twin-turbocharged 4.0-liter V8 with 450 horsepower and 444 pound-feet of torque. This version makes an EPA-estimated 18 mpg in the city and 29 mpg on the highway. Importantly, Audi claims a blistering 0-60 mph time of just 4.4 seconds.
Both engines come paired with an eight-speed automatic transmission.
Audi has developed multiple permutations of its famed "quattro" all-wheel drive system. The arrangement with the A8 supplies a 40:60 torque split, which means up to 60 percent of the torque is sent to the rear wheels, as needed.
If you fancy yet more power the Audi S8 Plus is also available, packed with a twin-turbo 4.0-liter V8 making a jaw-dropping 605 horsepower and 517 pound-feet of torque. Marketed separate from the A8L, the S8 Plus starts at $115,900. Your 0-60 mph time comes in at a stunning 3.3 seconds. Who knew so much power could be found in such a stately sedan?
Your Choice of Packages
It is easy to opt for package upgrades with luxury models and Audi is no exception. Our test model had four packages — executive ($6,900), luxury ($2,800), rear seat comfort ($2,500), and driver assistance ($2,250). The packages were represented as follows:
1. Executive — The most comprehensive of the included packages, the Executive package dressed this sedan in 20-inch, 10-spoke star design wheels wrapped with all-season tires; a panoramic sunroof; Audi side assist and pre-sense rear; a top view camera system; head-up display; 22-way power front seats; a rear seat pass-through; heated rear outboard seats; and a heated steering wheel with paddle shifters.
2. Luxury — The standard Valetta leather seats are beautiful to behold, but the luxury package brings in exceptional Comfort Valcona sport seats with diamond stitching. The other upgrade is an Alcantara headliner.
3. Rear Seat Comfort — In most cars, passengers battle for the front right seat. But with the rear seat comfort package, making the choice to sit in the rear has its own special benefits. For starters, there is a front passenger seat adjustment from the rear seat. This is especially ideal when it is just you and the driver — here, you can sit behind the front passenger and adjust that space as you see fit. The package also brings in separate power outboard rear seats, and both ventilation and massage functions.
4. Driver Assistance — The last package brought in four amenities: high-beam assist, active lane assist, pre sense plus, and adaptive cruise control.
Along with the $950 destination fee, the price for our test model topped out at $97,900. But Audi also delivered a $5,400 credit on the executive package, reducing this big sedan's final price to $92,500.
Exterior Highlights
Audi supplies a near consistent design across its entire sedan line. Indeed, the A3, A4, A6, A7, and A8 share a common theme.
From the large, trapezoidal grille to its notched rear deck, the similarities are evident. But there are differences too, including in the way the headlights are designed and presented, the embrasures for housing the fog lamps, the choice of exterior colors, number of character lines offered, and body sculpting details.
The A8L comes dressed in 19-, 20-, or 21-inch wheels. Summer tires are standard; all-season tires are available. Multiple wheel design choices can be had with some options included with the package upgrades.
Interior Highlights
The Audi A8L seats five, but is best used by four. The reason? The rear seat compartment offers personal seat selection for passengers, including seat reclining, heating, cooling, and massaging.
Add in personalized control of the windows, shades, air, and sound, and each seat cosset the passenger. Of course, opting for the Rear Seat Comfort package mentioned earlier supplies optimum comfort.
But things up front are quite comfortable too. Standard 18-way power front seats get the job done. Leather, wood, and other high-end materials grace the interior, raising this model to ultimate status. The generous size of the cabin means all controls are appropriately placed — nothing is cluttered, although there is certainly much to consider.
The lines are clean, everything is fitted firmly and carefully, and the cabin is serene. Standard equipment includes four-zone climate control, a power tilt and telescopic steering column, a sunroof, ambient lighting, and power sunshades.
Safety and Tech Highlights
The Insurance Institute for Highway Safety (IIHS) has crash tested most Audi models, but not the A8/A8L. Figure the high cost of testing this model has saved it from a proper bang up. On the other hand, the midsize A6 has been tested and it carries a Top Safety Pick rating.
As for the feds, the National Highway Traffic Safety Administration (NHTSA) has also avoided busting the A8L and probably for the same reasons. As for the smaller A6, it received the administration's highest score, five stars, across all three testing categories — frontal crash, side crash, and rollover. Therefore, we can safely deduce that the A8L has similar safety credentials.
On the tech front, the Audi A8L comes with all the expected amenities, including Bluetooth, satellite radio, an in-dash CD player, and dual SD card slots. You'll also find a lovely 14-speaker Bose audio system with an output of 630 watts and noise cancellation technology.
The one demerit, however, has to do with device connectivity — connecting cables are used instead of USB ports. Where other Audi models have made the transition to universal connectivity, the A8L lags here.
I'm a fan of Audi's MMI system, what ties in navigation, phone, media, radio, and other in-car features to one display. The system is thorough and once it is understood it works quite well. The color display also serves up other information, including driver and front passenger massaging.
Controlled by switches on the side of the seat, this feature provides five different types of massages — wave, pulse, stretch, lumbar, and shoulder. Moreover, you have up to five pressure levels to select. Truly, this was the best in-car massaging system I've experienced to date.
On the Road
Who needs a V8 when a turbocharged V6 engine will do? Likely, plenty of people will be satisfied by the amount of power offered by the base engine — I know I was.
Audi does an excellent job with each of its powertrain systems anyway. This one unites a boosted V6 with an eight-speed transmission and throws in paddle shifters for good measure. The only thing is that the shifters are of the small, plastic variety so there's no titanium steel shifting thrills available when you work them.
What you do get is an engine with ample off-the-mark acceleration and stellar passing power — two attributes common to most luxury sedans. The transmission shifts smoothly with no gear hunting experienced. Yes, slight turbo lag is evident, especially when you floor it. It is the one trade-off you have with this forced-induction engine.
The big Audi rides quietly, absorbs bumps handily, and offers a soft as well as composed riding experience. One could say that the seats do an excellent job alone to provide that comfort — and they do. But the long wheelbase and adaptive suspension system contribute as well.
Certainly, you're not considering this model for its handling prowess, but it does remarkably well in this department too: steering is light to the touch and the big sedan stays planted on the twisty roads. Enough said.
Parting Thoughts
The Audi A8L has several noteworthy competitors, including the BMW 750Li, Lexus LS, and the Mercedes-Benz S550. Consumers might also cross shop the Genesis G90 and the Maserati Quattroporte. Two other Audi models to consider include the A7 Premium and the Audi S8.
Unless you absolutely must have V8 power, the standard V6 model should be sufficient. In addition to the four packages mentioned earlier, a dynamic package ($2,500) adds a sport differential and dynamic steering, the latter altering the steering ratio depending on the vehicle speed, while adjusting the steering torque to match the ratio concurrently.
Opt for one of two wheel upgrades and your final price will come in around $95,000. That's still lower than what German competitors charge and for a more efficient model at that.
All in all, the Audi A8L represents a fantastic example of German craftsmanship. This model goes from strength to strength, bringing with it optimum levels of style, luxury, comfort, and technology — most certainly, only when Audi finally exchanges the annoying device cables for proper USB ports will this writer be completely satisfied.
---
See Also – Compact Luxury Performance Sedan: Audi S3
Photos copyright Auto Trends Magazine. All rights reserved.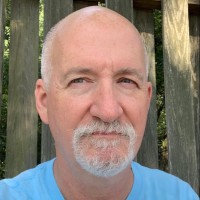 Latest posts by Matthew Keegan
(see all)