Updated December 7, 2020, to reflect diesel engine availability and performance.
GMC is GM's "professional grade" brand, a tagline that suggests that carpenters, home builders, and landscapers are among its chief buyers. Although all three invest in pickup trucks and SUVs, GMC is much more than that: it is a brand prized by families and outdoorsmen as well.
Very recently, GM began seeking to offer some distinction between GMC and Chevrolet, the latter representing the lion's share of the automaker's sales, including pickups and utility vehicles.
GMC still doesn't have any models unique to the brand as it typically shares platforms with Chevrolet and to a lesser extent Buick and Cadillac. That said, we're beginning to see some features exclusive to GMC rollout, including an available six-function "multipro" tailgate — more about that later.
2019 GMC Sierra AT4 Review
The 2019 GMC Sierra launches this model's fourth-generation line of pickup trucks. Interestingly, GMC still offers the third-generation model, now renamed the Sierra 1500 Limited.
However, it is only available as a double cab truck with a standard box. Further, it comes in standard and SLE trims and is powered exclusively by a 5.3-liter V8 engine mated to a six-speed automatic transmission.
Why is GMC still offering the previous-generation truck? To account for the transition from the old to the new model. In particular, it takes time to roll out a new vehicle, especially a full-size pickup truck with many different configurations.
The GMC comes in three distinct cab styles — regular, double, and crew. GMC launched the crew cab first, followed by the regular and double cabs. As of this writing, production has finally switched to the new model only. Still, you'll find the 1500 Limited on dealer lots, perhaps until the end of the calendar year.
Besides the "trick" tailgate, GMC now offers a new AT4 trim. This model is GMC's equivalent of the Silverado TrailBoss, equipped with standard four-wheel drive, a two-speed transfer case, a two-inch suspension lift, skid plates, and a locking rear differential.
GMC says the AT4 line will spread to its other vehicles, supplying the brand with a second distinct sub-brand to market. The other sub-brand is, of course, Denali. Thus, the AT4 line reflects the brand's off-road prowess, while the Denali line touts its luxury attributes.
A 2019 Sierra AT4 arrived in June, serving as my test model for one week. The focus of this review is on the AT4, although the following specifications supply an overview of the entire Sierra line.
All 2019 GMC Sierra AT4 models have a standard 5.3-liter V8 engine making 355 horsepower and 383 foot-pounds of torque. Power is routed to the wheels by means of an 8-speed automatic transmission.
The AT4 comes with hill descent control, a traction select system and it rides on all-terrain tires. Design elements exclusive to this model include a machined-face, dark-tinted appearance to the wheels.
See Also – GM Diesel Pickup Fast Facts
Other AT4 features include Rancho off-road-tuned monotube shock absorbers, red vertical recovery hooks, and unique black chrome touches, and body-color grille surround. As for the interior, it has its own special design attributes, which is especially evident in the seat layout.
Now about that "trick" tailgate. It is an unusual feature, something you won't find with any other pickup truck. Indeed, it is evident at first glance that something special is present with the cut-out design.
The way the tailgate works takes a bit of getting used to. Like any truck tailgate, it opens and closes conventionally. But unlike other units, this one has an inside panel that supplies all the difference. Here, you'll find an inner gate that folds up to provide a vertical barrier for longer items.
You can also drop the gate for access to the box floor, which makes it easier to place items in or remove from the box. The tailgate also converts to a full-width step, an inner gate load stop, and to an inner gate work surface. The latter is especially helpful when working on a project, such as a laptop, or for assembling fishing gear.
I equate the MultiPro tailgate to a Swiss Army Knife. At first glance, the knife doesn't seem unusual. Start pulling out the various features and you'll find a blade, nail file, screwdriver, scissors, keyring, tweezers, and even a toothpick. In the same way, the upgraded GMC tailgate provides features you wouldn't expect at first glance.
What is the cost of the tailgate? Well, first of all, it isn't available with the base, SLE and Elevation trims. And with the SLT and AT4 trims, it is standard equipment.
You'll have to opt for either the double or crew cabs too, as the regular cab is only available in base form. Thus, your starting price for a Sierra when equipped with the Multipro tailgate is about $45,000.
Our AT4 Crew Cab cost $66,445, which included options totaling $12,250. An off-road performance package ($4,940) added the 6.2-liter V8 engine, a 10-speed automatic transmission, along with special wheels and tires.
An AT4 Premium Package ($3,100) included a power sliding rear window, navigation, a Bose audio system, wireless charging, and several driver-assist features, including lane change alert and side blind zone alert. The Technology Package ($1,875) added such features as a head-up display, rear camera mirror, and a digital driver's information center.
Other upgrades included such individual or bundled items as a power sunroof ($995), advanced driver-assist features ($745), and red quartz tint coat finish ($595).
Beyond the tailgate, the AT4 is no mere full-size pickup truck. We've already alluded to its off-road prowess and that's something we tested frequently over the course of a week. With its standard four-wheel drive, the Sierra AT4 is ready for the road or terrain ahead.
At most times you'll likely operate in two-wheel drive, but keeping the dial set to "auto" for automatic 4 Hi is ideal wherever road conditions vary. Keep in mind, though, that this choice degrades efficiency and can gradually take its toll on the four-wheel-drive driveline.
The added height of the AT4 gives this truck a compelling edge in off-roading. You'll enjoy improved approach, breakover, and departure angles, and find this truck ready for the toughest off-road conditions.
We weren't able to put it through the most rigorous paces as we did with the Jeep Wrangler, but we tackled enough tough terrain to know that this Sierra is up to the task.
Our only concern (as we have with any full-size truck) is the Sierra's size — brush and grille guards. A bull bar with a skid plate may be best when conquering rocky terrain. These items are typically available through aftermarket sources. If you want deflectors, fender flares, and off-road lighting, you'll find GMC has them listed under accessories.
The all-new Sierra in AT4 guise is a formidable entrant among big off-road pickup trucks. Not only is it an option to the Chevrolet Silverado Trailboss, but it should be compared to the Ram Rebel and Ford F-150 Raptor.
If you're needing something a bit smaller, yet with strong off-road capabilities, the GMC Canyon All Terrain is a logical choice.
2019 GMC Sierra Specifications
Seats three to six
Engine No. 1: 4.3-liter V6 gas
285 horsepower @ 5,300 RPM
305 foot-pounds of torque @ 3,900 RPM
6-speed automatic transmission
Engine No. 2: 2.7-liter turbo I4 gas
310 horsepower @ 5,600 RPM
348 foot-pounds of torque @ 1,500 RPM
8-speed automatic transmission
Engine No. 3: 5.3-liter V8 gas
355 horsepower @ 5,600 RPM
383 foot-pounds of torque @ 4,100 RPM
8- or 10-speed automatic transmission
Engine No. 4: 6.2-liter V8 gas
420 horsepower @ 5,600 RPM
460 foot-pounds of torque @ 4,100 RPM
10-speed automatic transmission
Engine No. 5: 3.0-liter turbo I6 diesel
277 horsepower @ 3,750 RPM
460 foot-pounds of torque @ 1,500 RPM
10-speed automatic transmission
Wheelbase (inches): 126.5 (regular); 147.4/5 (double); 147.4/5 or 157.0/1 (crew);
Length (inches): 210.8 or 229.7 (length); 231.7 (double); 231.7 or 241.2 (crew)
Width: 81.2 inches
Height: 75.6 to 78.5 inches
Passenger volume: NR
Storage volume: 5-foot, 8-inch or 6-foot, 6-inch or 8-foot box
Towing capacity: 9,800 to 12,200 pounds
EPA: 16/23 mpg city/highway (5.3L V8 2WD)
Fuel Type: Regular or Premium (6.2L) gasoline; diesel for 3.0L
Fuel tank: 28.3 (regular); 24.0 (double, crew) gallons
Curb weight: 4,531 to 5,015 pounds
IIHS safety rating: Good, most categories; Marginal, Small overlap front: passenger-side; Poor, headlights
Limited vehicle warranty: 3 years/36,000 miles
Powertrain warranty: 5 years/60,000 miles
Corrosion warranty: 6 years/100,000 miles
Vehicle assembly: Fort Wayne, Indiana and Silao, Guanajuato MEXICO
---
See Also – GMC Introduces Off-Road Sierra AT4 Line
Photos copyright Auto Trends Magazine. All rights reserved.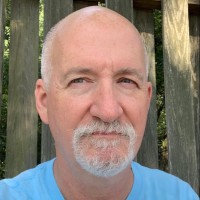 Latest posts by Matthew Keegan
(see all)