AMG is the performance side of Mercedes-Benz, thus all such models are known as Mercedes-AMG, with Benz not even mentioned. The AMG line is impressive, covering nearly three dozen models, including coupes, convertibles, sedans, wagons, and roadsters.
The marque's popular C-Class range of compact luxury coupes, convertibles, and sedans, serves as the springboard for various AMG C43 and C63 models. Auto Trends had the pleasure of driving a 2019 Mercedes-AMG C43 Coupe in early July, so please read on to find out what we discovered.
2019 Mercedes-AMG C43 Coupe Review
The fourth-generation Mercedes-Benz C-Class rolled out in 2015. Since then, it has benefited from numerous updates, including an important refresh of all C43 models for 2019.
Indeed, those changes align the C43's visage with other AMG models and include a new grille, modified front, and rear bumpers, and fresh wheel designs. Step inside and the C43 has a new sport steering wheel and a newly available digital gauge cluster.
Rounding out the interior changes are new wood and metal trim. Heated and ventilated performance seats are also available for the first time.
1. A Fetching Canvas
Pardon us if wax a bit googly-eye over the C43's exterior. We weren't the only ones smitten by the look — it caught the attention of several friends who wanted to know more.
The C43's front fascia is powerful, sporty, and luxurious. It wears its tri-star badge well, sprouting wings that cover the gaping upper grille. The lower grille is nearly as large, itself offset by large cutouts.
Our test model had the available AMG Night Package ($300), which included a front splitter trim strip and front louver inserts (within the cutouts). The front presentation is enhanced by dramatic headlights and LED accent lights. We especially liked the headlamps which feature automatic high beams.
What's noteworthy here is that the beams open like a curtain, spreading the light from the center to the sides. There's ample side lighting too, giving this model remarkable night vision. This is part of an adaptive lighting system package ($900).
A long hood, sweeping lines, and a short rear deck touts this model's sporting persona. Distinct body sculpting connects the front and rear lights. A second set of lines moves between the wheels. Side skirts and 19-inch five-spoke aluminum wheels add visual interest.
The roofline slopes dramatically to the trunk, itself topped by a spoiler. Wraparound tail lamps bring up the rear, which also has a diffuser amplified by quad exhaust tips.
2. Room For Four, On Paper
The AMG C43's interior is all about the front seat. Yes, there is a two-person rear seat, but you need to be 1), especially agile to gain access, and 2), small enough to do without much legroom.
As for the front passengers, they benefit from excellent room and comfort. The sport seats are prominently bolstered, ensuring that everyone stays in place while navigating twisty roads. The dashboard features a modern design with the center stack topped by a color display screen.
Oversized circular vent ports, control switches, and concealed cup holders provide substance. Between the seats is the COMAND controller. The transmission shifter is on a stalk jutting out from the right side of the steering column.
This AMG's interior is lavishly appointed, with fine materials everywhere, including red-stitched leather on the dashboard and seats, metal trim and handles, and a gloss black finish.
Storage is fair, with netting on the drivetrain tunnel and a sizable concealed storage area between the seats. The trunk space should hold about four, maybe five pieces of luggage, but measures just 10.5 cubic feet.
3. Enhanced Power at the Ready
All AMG C43 models come with a BiTurbo (twin-turbo) 3.0-liter V6 engine. When it first rolled out, it was rated at 362 horsepower and 384 pound-feet of torque. This year, it has gained 23 horses while its torque output remains steady.
Power is routed to all four wheels by means of a quick-shifting 9-speed automatic transmission. Sorry, no manual gearbox is available — but steering-wheel-mounted paddle shifters supply at least a measure of personal engagement.
In any case, the transmission does everything it needs to do to motivate this AMG. Under hard acceleration, this luxury coupe rockets from 0 to 60 mph in about four seconds.
4. Excellent Driving Dynamics
You expect most any model wearing a Mercedes-Benz badge to deliver stellar driving dynamics. Slap on an AMG badge and the performance characteristics become legendary.
Weighing just under two tons, the C43 is surprisingly quick, tossable, and a whole lot of fun. Its steering responds fast and with precision, its rear-biased all-wheel-drive system only calls on the front wheels when needed. This means you'll enjoy a smattering of chassis movement before the front wheels respond.
Three drive modes are at the ready — comfort, sport and sport+, with each building on the previous with sharper shift points, sportier suspension settings, and an increasingly booming exhaust system. The latter takes back pressure and toots a welcome melody.
There isn't much the C43 can't do that doesn't match competing sports cars. It imbues confidence for the driver, as it stays planted on the most challenging roads. Our favorite stretch of looping roads proved its competence, with the C43 sprinting along with authority and climbing hills without gasping.
It seems lighter on its feet than its weight suggests, and not once did we detect even a scintilla of turbo lag. In other words, the C43 offers the right power, steering, and handling balance for its size.
5. The Kind of Technologies You Want
You expect Mercedes-Benz to present cutting-edge technologies, especially in its performance models. This AMG does not disappoint with its chassis technology, which enhances its agility and lateral dynamics. We've already touched upon what that means.
As for in-cabin technologies, the C43 comes with a 10.5-inch infotainment center display screen. It also has the brand's COMAND infotainment software and supplies standard Android Auto and Apple CarPlay smartphone compatibility. Other features include Bluetooth, dual USB ports, HD Radio, and satellite radio. The standard 13-speaker Burmester surround sound system offers exceptional sound clarity with beautiful aluminum speaker grilles matching the interior's design.
We like the available and very nifty digital instrument cluster, which supplies customizable analog-style and digital displays. It takes some time to get used to it, but once you're familiar with what it does, you'll have a large swath of vehicle information and driver-assistance features at the ready.
6. Driver-assist Features, But For an Added Cost
If there is anything about the C43 that leaves us disappointed, it would be its extra-cost safety features. Mind you that this coupe does have standard blind spot assist, adaptive braking technology, the requisite rearview camera, and various ride control features.
However, to enjoy such advanced features as active lane change assist, evasive steering assist, and route-based speed adaption requires opting for the $1,800 Driver Assistance Package which also requires opting for the $2,300 Multimedia Package.
We think the two packages should be offered separately. Better yet, by including the Driver Assistance Package as standard equipment would give this model a leg up, even if it results in a corresponding price increase.
The Bottom Line
The C-Class model line by itself represents an outstanding roster of coupe, sedan, and cabriolet models. Your AMG options extend beyond the C43 to include BiTurbo 4.0-liter V8 handcrafted engines with an output of 469 horsepower and 479 pound-feet of torque or 503 horsepower and 516 pound-feet of torque in the S-model.
You'll pay handsomely for the latter with its base price starting at $76,450. But then that's only $2,000 more than our test C43 model loaded with nearly $17,000 worth of upgrades.
To sum up, the Mercedes-AMG C43 Coupe is a delight, a model that pushes the margins of the C-Class to greater heights. We could wish for a manual transmission, but the 9-speed automatic is a jewel and the paddle shifters provide at least some of the connectivity to the road we want.
Perhaps the biggest challenge is settling on a body style, but at least the choices are there and the results are equally pleasing.
2019 Mercedes-AMG C43 Specifications
Sticker price from $57,450 (plus a $995 destination charge)
Price as tested: $74,410
Seats 4
Engine No. 1: twin-turbo 3.0-liter V6 gasoline engine
385 horsepower @ 6,100 rpm
384 foot-pounds of torque @ 2,500 to 5,000 rpm
9-speed automatic transmission
Wheelbase: 111.8 inches
Length: 184.8 inches
Width: 71.3 inches
Height: 55.3 inches
Passenger volume: TBA cubic feet
Storage volume: 10.5 cubic feet
Towing capacity: NR
EPA: 19/27/22 mpg city/highway/combined
Premium grade gasoline
Fuel tank: 17.4 gallons
Curb weight: NR
IIHS safety rating: Top Safety Pick+ (sedan)
Limited vehicle warranty: 48 months/50,000 miles
Powertrain warranty: 48 months/50,000 miles
Vehicle assembly: Bremen, Germany
---
See Also – Looking Ahead: 2017 Mercedes-AMG C63 Coupe
Photos copyright Auto Trends Magazine. All rights reserved.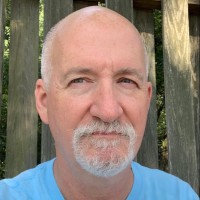 Latest posts by Matthew Keegan
(see all)