Image Above: The 2020 Dodge Charger line is topped by this SRT Charger Widebody. You'll pay about $70,000 to acquire one.
Behind the wheel of the world's most powerful production sedan.
---
The Dodge Charger stands alone among mainstream sedans. Its full-size body style is increasingly uncommon and its traditional rear-wheel-drive platform makes it unique in this segment, sharing its footprint with the Chrysler 300, while also counting a Dodge Challenger coupe derivative.
We recently had the opportunity to drive the most potent version of the 2020 Charger when an SRT Hellcat Widebody model was dropped off for a week's worth of fun. To that end, we're dispensing with our usual model review to drill down on this most impressive of Charger models.
See Also – The 2018 Dodge Challenger SRT Demon by the Numbers
2020 Dodge Charger SRT Hellcat Widebody Review
Hellcat Musings
Dodge's use of the Hellcat name originated in 2015 when it released a 6.2-liter supercharged V8 engine for both the Charger and Challenger. In 2018, the Jeep Grand Cherokee got its version, which was named the Trackhawk.
That same year Dodge made a crate engine (hellcrate) available to anyone wanting this engine to upgrade their ride. Beginning in 2021, we'll see a Dodge Durango SRT Hellcat, what's likely to become the fastest SUV in the world.
The Hellcat name comes from the Grumman F6F Hellcat, which was the naval carrier-based fighter aircraft introduced in 1943 and used widely in the Pacific theater. Great Britain also received more than 1,000 units and these were widely used until the end of World War II.
History of the modern Dodge Charger
Car fans know that the original Charger name was affixed to a sport coupe in the 1960s and 1970s. What they prefer to ignore is that this name was later used on a subcompact front-wheel-drive model for six years in the 1980s.
While the switch to four doors angered some when the current model rolled out in 2005, various performance versions have consoled the faithful. Besides, with the Challenger coupe's arrival in 2008, happiness followed. This writer has gotten over his disappointment that the Magnum wagon disappeared in 2008 after an all-too-brief four-year run.
Origin of the Current Charger
Credit DaimlerChrysler with supplying us with the Magnum, Charger, 300, and Challenger. DaimlerChrysler was the name of the entity founded in 1998 that brought Mercedes-Benz and the Chrysler Corporation brands under one name. The LX platform underpinning these models comes from the Mercedes-Benz E-Class platform of the 1990s, but the American version was designed stateside.
Chrysler tapped the Mercedes parts bin for its five-speed automatic transmission, all-wheel drive, rear differential, and the multi-link rear suspension. In 2011, four years after separating from Daimler, Chrysler rolled out an updated platform and dubbed it LD (the Challenger sits on an LA variant). The three remaining models are based on the 2011 update.
What's a Widebody?
In recent years, we've seen Dodge roll out Widebody versions of its Challenger and Charger. No, Dodge did not broaden vehicle width, but they did add bodywork such as chunky wheel lips to give these models an even more formidable presence.
The Widebody models have improved tire and suspension packages, including modified springs, sway bars, and shocks. The Bilstein three-mode adaptive damping system is especially noteworthy here.
Design attributes
Besides the various "widebody" exterior enhancements, the Hellcat benefits from several interior features and upgrades. We point out the front seats which are wide, gently bolstered, and all-day comfortable.
In other words, they're much more livable than the sport seats you find in many other models. In fact, I believe if you are a larger individual – taller and a bit wider, you'll find these seats quite pleasing. Few cars can deliver such and that's why pickup trucks are popular for bigger people.
Move beyond the base model and you'll find an ample amount of soft-touch materials. We liked the Hellcat's quilted leather seats with the SRT debossing. It's a fetching look without being overwrought.
The center stack is cleanly ordered with an 8.4-inch touch-screen display (7 inches in base trims) with knobs and switches underneath to control audio and climate functions. The fat transmission shifter seems entirely appropriate for this model as do the metal-wrapped pedals.
Big On Safety Features; Old Design
The Charger's aged design doesn't help it with crash test scores, although it still earns high marks from the NHTSA, while the IIHS is less forgiving. The institute's small front overlap testing typically favors modern models.
With the Charger, it scored marginally. That said, the Charger does come with several features that go beyond the requisite suite of airbags and a rearview monitor. All models come with rear parking sensors.
You have to move up through the trim ranks to find such features as automatic emergency braking, adaptive cruise control, automatic high beams, and blind-spot monitoring. They're available and are certainly worth considering.
Four Engine Choices
Most manufacturers offer one or two engines for each model and call it a day. Not so with the 2020 Charger as there are four choices available.
Beginning with a 3.6-liter V6 and extending to 5.7- and 6.4-liter V8 engines, there's a naturally aspirated powerplant for varying levels of performance and efficiency available. The 6.2-liter V8 exclusive to the Hellcat is the only boosted engine of this cohort. All four engines work with an 8-speed automatic transmission.
Enhanced Hellcat Performance
When it comes to performance, all eyes are on the Hellcat. The 2020 Charger features the standard amount of Hellcat power, specifically 707 horsepower and 650 pound-feet of torque.
That's an incredible amount of power available and dwarfs the 300 horsepower delivered by the V6 and the 485 horsepower derived from its largest engine, the 6.4-liter V8.
How fast is this most powerful of all Chargers? We've seen 0-60 mph times of 3.6 seconds from published sources. Yes, that likely makes the Charger the fastest production sedan in the world.
Hold On. Tightly
There is nothing subtle about the Hellcat's performance. From the moment the ignition is engaged, the performance exhaust system percolates. I had a few people remark that the Charger is "very loud." That's what it is supposed to be – you'll hear it coming well before it arrives.
Step-off acceleration is excellent, but it is when you "floor it" that the Hellcat's awesomeness comes to bear. And this is where maximum attention and control is required – the rear wheels quite easily will give out from underneath this burly sedan, sending the SRT Hellcat into a spin.
This model is ideal for the straightaway, but extra caution is required on twisty roads and when entering and leaving corners. Its steering is weighty with direct handling. The Charger tracks well, but a measured increase in performance should result in a corresponding increase in personal attentiveness.
We like the Hellcat's around-town moan as well as its banshee-like scream when pressed into action.
More Power For 2021
If 707 horsepower isn't enough for you, then know that it'll be bumped up to 717 horsepower for 2021. But the performance enhancement doesn't stop there. We'll also see a Hellcat Redeye variant roll out, this one based on the Challenger of the same name.
Here, Dodge upgrades the standard 2.4 IHI supercharger to 2.7 liters. Moreover, boost increases from 11.6 PSI to 14.5 PSI, while the redline moves up from 6,200 to 6,500. The Redeye also benefits from stronger rods and pistons, an enhanced oil capability, and a pair of dual-stage oil pumps (up from the current one).
Other upgrades include an all-new performance hood, mail-slot grille, and a cold-air intake fixed near the wheel liner. In all, the top-shelf Hellcat bakes 797 horsepower and 707 pound-feet of torque.
Looking Ahead
We know what 2021 holds for the Charger, including the Hellcat, but what about the long term? You may know that Fiat Chrysler and France's PSA Groupe are planning to merge and will form a new company called Stellantis. If the merger passes regulatory scrutiny (and that's never a guarantee), the new company should emerge in the first half of 2021.
We don't know what that will mean for the Dodge brand, but we expect it will survive. Likely, the brand will continue in its present form for the short term, but new models based on PSA architecture seems likely. This could also mean the first plug-in Charger hybrid as well as other engine choices.
But as long as demand remains for performance models, the Charger, Challenger, and Durango should remain.
See Also – 12 Things We LOVE About the Dodge Charger R/T Scat Pack
Your Cost
Choose a 2020 Charger SRT Hellcat and you'll pay handsomely to own one. Indeed with the $2,100 gas guzzler tax and $1,495 destination charge, your cost is $73,950.
Options such as a Carbon/Suede interior, navigation, and Alcantara seats add thousands of dollars. With special paint and wheels, you're looking at $80,000 before discounts kick in.
2020 Dodge Charger Specifications
| Dodge | 2020 Charger |
| --- | --- |
| Segment | Full-Size Sedan |
| Price Range | $29,995 to $69,995 (plus $2,100 gas guzzler tax) |
| Destination Charge | $1,495 |
| Engine No. 1 | 3.6-liter, V6 |
| Horsepower | 292/300 @ 6,350 rpm |
| Torque (lb.-ft.) | 260/264 @ 4,800 rpm |
| Transmission | 8-speed automatic |
| Engine No. 2 | 5.7-liter, V8 |
| Horsepower | 370 @ 5,250 |
| Torque (lb.-ft.) | 395 @ 4,200 rpm |
| Transmission | 8-speed automatic |
| Engine No. 3 | 6.4-liter, V8 |
| Horsepower | 485 @ 6,100 rpm |
| Torque (lb.-ft.) | 475 @ 4,100 rpm |
| Transmission | 8-speed automatic |
| Engine No. 4 | 6.2-liter, supercharged V8 |
| Horsepower | 707 @ 6,000/6,100 rpm |
| Torque (lb.-ft.) | 650 @ 4,800 rpm |
| Transmission | 8-speed automatic |
| Seating | 5 |
| Curb Weight (pounds) | 3,964 to 4,586 |
| Wheelbase (inches) | 120.0 |
| Length (inches) | 198.4, 200.8, or 201.0 |
| Width (inches) | 75.0, 78.3 |
| Height (inches) | 58.5, 57.8, or 57.6 |
| Headroom (f,r…inches) | 38.6, 36.6 |
| Legroom (f,r…inches) | 41.8, 40.1 |
| Shoulder room (f,r…inches) | 59.5, 57.9 |
| Hip room (f,r…inches) | 56.2, 56.1 |
| Storage (cubic feet) | 16.5 |
| Gross vehicle weight (pounds) | NR |
| Towing (pounds) | 1,000 |
| Payload (pounds) | NR |
| Fuel | Regular (V6), Midgrade (5.7), Premium (others) |
| Fuel Tank (gallons) | 18.5 |
| EPA Fuel MPG (city/highway/combined) | 19/30/23 (V6); 13/22/16 (6.2) |
| Manufacturing Plant | Brampton, Ontario, Canada |
Data compiled by Tom Keegan. Specifications supplied by the manufacturer.
---
See Also – The High Potency Dodge Charger SRT Hellcat
Photos copyright Auto Trends Magazine. All rights reserved.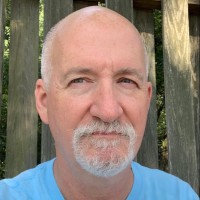 Latest posts by Matthew Keegan
(see all)