One of the descriptions for "genesis" is "beginning" and that's an appropriate name for Hyundai's luxury marque.
---
The Genesis G90 was the brand's first standalone model when it launched in 2017. Three years later and this full-size sedan is currently sold alongside the midsize G80 and the compact G70 sedans. A GV80 SUV rolls out later this year as Genesis begins shifting its focus to the utilities.
The Genesis G90 is a competitive product in a niche segment. This big sedan offers high style and a limousine-like riding experience. The G90 doesn't have years of prestige to build on like its German and Lexus competitors, but it makes a strong effort.
Whereas the others can become very costly, the G90 holds its own – the most expensive model costs less than $80,000. Its fully loaded competitors top out well above $100,000.
2020 Genesis G90 Review
Genesis offers the 2020 Enclave in two configurations: 3.3T ($72,200) and 5.0 ($75,700). Add $1,025 for the destination charge.
Both configurations come with standard rear-wheel drive. Upgrading to all-wheel drive adds $2,500. There are no package offerings with any G90.
Exterior
If it's a long canvas you want, the G90 delivers. This sedan is sleek with a modern design, marked by an oversized, diamond-shaped gaping grille. The look is appealing, but it's also controversial. Some might say the grille is polarizing.
Genesis makes great use of LEDs as they separate the frontal lighting and even make an appearance along the sides within the ornamentation which is affixed just ahead of the front doors. It's a dramatic touch you'll notice anytime you unlock the doors.
The G90 has a fair amount of chrome – on the wheels, surrounding the windows, and across the rocker panels, and wrapping the base of the rear. Inasmuch as the grille may surprise some, it's the rear deck design that can be difficult to accept.
The roofline falls to the trunk, almost like a hatchback, but not quite. The trunk itself is taller than most, giving the G90 a bustle-back look popularized in the 1930s and again 50 years later in the Cadillac Seville, Lincoln Versailles, and the Chrysler Imperial. But it's not a clear-cut design and that's what makes it so curious.
Interior
The largest luxury sedans offer excellent space for five. But don't blame the rear passengers if they prefer to limit their numbers to two each as they spread out and enjoy their space. And who could blame them? Each of the outboard spots makes a strong run in seat comfort versus the front row chairs.
Credit Genesis with choosing only the finest materials and carefully crafting the cabin with them. Fine leathers, rich woods, and chrome touches underscore that it means business. And they're carefully laid out with the pleasing visual feel and touch you'd expect in this class.
It's the special touches that get noticed too, including the analog clock, the deep alcove for the cell phone that also includes a wireless charger, the split-opening center storage compartment, and the elegant interior lighting.
Now back to the rear seat – what's odd is that it doesn't fold down to supply access to the trunk. That's probably not a big deal in this segment.
Safety
One thing we noticed about some of the G90's competitors (with Lexus the lone exception), is that they charge extra for the advanced driver-assist safety technologies we expect in our cars. Not only that, they're often bundled with other features and that gets silly and expensive.
Genesis takes a wise approach to the market. The G90 comes with such features as active lane control, blind-spot monitoring, adaptive cruise control, automatic emergency braking, and a surround-view camera system.
This year, Genesis upped its game by adding lane-centering management, automatic emergency braking for reverse gear, and an upgraded collision warning system. Thus, you'll find all the major features included.
Technology
Just as Genesis supplies a strong roster of standard safety equipment, likewise the brand knocks things out of the park with technology, beginning with a 12.3-inch display. That's the size you'll find in the most expensive models of this day.
A 17-speaker, 900-watt Lexicon audio system is standard as is the previously mentioned wireless charging pad. Genesis includes subscription-free HD Radio, Bluetooth, Apple CarPlay and Android Auto smartphone compatibility, and multiple USB ports.
The 5.0 model adds the rear entertainment system and cooled outboard seats.
Performance
Genesis could have supplied one engine choice with the G90 and that would have satisfied most shoppers. Instead, we have two engine choices and the differences between the two are small.
It all begins with a twin-turbocharged 3.3-liter V6 engine with a rating of 365 horsepower and 376 pound-feet of torque. The other choice is a 5.0-liter V8 engine with 420 horsepower and 383 pound-feet of torque. Our Genesis—supplied test model had the turbo, although we've driven cars equipped with the V8.
Our finding is that they deliver similar performance, with the V8 supplying an edge in step-off acceleration, while the V6 nearly matches it in passing power. Both engines work with a smooth-shifting 8-speed automatic transmission.
There is another factor shoppers should consider: available all-wheel drive. Yes, the standard rear-wheel-drive system does great with the adaptive dampers benefitting the buttery ride. Choose all-wheel drive and you'll notice an improvement in handling, particularly on twisty roads and when cornering.
No, the G90 on account of its size doesn't have the handling chops of the sporty G70, but that's not its design: comfort is. We'd gladly put the G90 against all comers in the ride comfort department.
If there is anything we'd like to see improve it would be in its fuel economy. No matter the configuration, the G90 drinks its gasoline – you'd be hard-pressed to average 20 mpg on most trips.
Competitive Set
Not many luxury marques offer traditional full-size sedans these days. From Germany, we have the Audi A8L, BMW 7 Series, and the Mercedes-Benz S-Class. The Lexus LS is the lone big sedan offering from Japan.
The U.S. offerings aren't nearly as large and include the Lincoln Continental. Like the Continental, the Cadillac CT6 is another model to consider.
Our Recommendation
You can't go wrong with a G90 in either configuration. We give a slight edge to the V8 over the turbocharged V6, but the differences between the two are simply quite small. As pointed out, the 5.0 adds the rear entertainment system and cooled outboard seats. Opt for all-wheel drive if you live in a snowy climate.
All in all, the G90 establishes does a laudable job in fulfilling its mission. Its price point may be its greatest appeal, especially as it bundles nearly everything you want without charging extra.
2020 Genesis G90 Specifications
| Genesis | 2020 G90 |
| --- | --- |
| Segment | Fullsize Luxury Sedan |
| Price Range | $72,200 to $78,200 |
| Destination Charge | $1,025 |
| Engine No. 1</ td> | 3.3-liter, turbo V6 |
| Horsepower | 365 @ 6,000 rpm |
| Torque (lb.-ft.) | 376 @ 1,300 rpm |
| Transmission | 8-speed automatic |
| Engine No. 2 | 5.0-liter V8 |
| Horsepower | 420 @ 6,000 rpm |
| Torque (lb.-ft.) | 383 @ 5,000 rpm |
| Transmission | 8-speed automatic |
| Seating | 5 |
| Curb Weight (pounds) | 4,663 to 4,960 |
| Wheelbase (inches) | 124.4 |
| Length (inches) | 204.9 |
| Width (inches) | 75.4 |
| Height (inches) | 58.9 |
| Headroom (f,r…inches) | 41.1, 38.0 |
| Legroom (f,r…inches) | 46.3, 37.8 |
| Shoulder room (f,r…inches) | 59.1, 57.9 |
| Hip room (f,r…inches) | 56.5, 55.0 |
| Storage (cubic feet) | 15.7 |
| Gross vehicle weight (pounds) | NR |
| Towing (pounds) | NR |
| Payload (pounds) | NR |
| Fuel | premium |
| Fuel Tank (gallons) | 21.9 |
| EPA Fuel MPG (city/highway/combined) | 17/25/20 |
| Manufacturing Plant | Ulsan, Korea |
---
Data compiled by Tom Keegan. Specifications supplied by the manufacturer.
---
See Also – Genesis to Separate From Hyundai Showrooms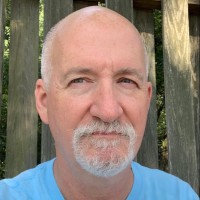 Latest posts by Matthew Keegan
(see all)