A Corolla Hybrid for your consideration.
The Prius launched Toyota into the hybrid sphere, a market it has controlled for more than two decades. And no wonder: the Prius has long delivered the best combination of fuel efficiency, passenger-carrying capacity, and utility of any competing model. Quite easily, the Prius line outsells all other competitors combined, although it hardly is the only Toyota hybrid available today.
Indeed, through the intervening years, Toyota has brought its "hybrid synergy drive" system to the Camry and Avalon sedans as well as to its RAV4 and Highlander crossovers. Moreover, it has offered up to four Prius variants, although that count currently stands at two, including the brand's first-ever plug-in hybrid.
See Also – 2023 Toyota Prius Hybrid Review
Not a Prius
So, what's kept Toyota from developing a Corolla hybrid? After all, the Corolla is the brand's top-selling model in the world and one of its oldest nameplates — it dates to 1966. Well, there is one reason we haven't seen one and that's due to the Prius itself. Both models are similar in size, therefore offering a Corolla hybrid would only siphon Prius sales.
But everything is different now. Car sales are in a free-fall as crossovers continue to gobble up more of the market. Witness Toyota's RAV4: it is now the brand's best-selling model of any kind, as it even outsells the Camry, Toyota's previous standard-bearer.
Toyota probably isn't all that concerned about the shift as the RAV4 does offer a hybrid option. Nevertheless, with a new platform in place supporting multiple models, including the current Prius and Corolla, spreading those costs to create a Corolla Hybrid makes sense.
Trouble is, the Corolla Hybrid is simply a very nice car and will likely poach not a few Prius devotees.
2020 Toyota Corolla Hybrid Review
If you want a 2020 Corolla Hybrid, Toyota offers it in LE trim only. Otherwise, if you prefer trim choices, the Prius comes in L, LE, XLE, and Limited for front-wheel-drive models and LE and XLE with all-wheel drive. We're not sure why only one trim is offered, but at least it comes well equipped.
The front-wheel-drive Corolla Hybrid shares the same 1.8-liter four-cylinder engine in the Prius and has an electric motor. A continuously variable automatic transmission routes power to the front wheels.
2020 Toyota Corolla Hybrid Highlights
1. The Corolla family tripled in size for 2020.
The Corolla line now boasts three models with the sedan and hybrid debuting one year after the all-new hatchback arrived (we reviewed that model here). The hybrid, though, is only available with the sedan — you'll have to opt for a Prius if you want a hatchback. Notably, the three models complete the launch of the Corolla's 12th generation.
2. You'll pay $3,000 more for one.
Sit a Corolla LE and Corolla LE Hybrid side by side and the fuel sipper will cost you three grand more. That's a noteworthy difference, but the fuel economy edge justifies it. Indeed, when comparatively equipped the hybrid averages 52 mpg and the gas model achieves 33 mpg. Of course, that 19 mpg difference translates into savings at the pump. With gas costing an average of $2.65 per gallon, that means it costs $34.98 to fill an empty Corolla or Corolla Hybrid. Both models have a 13.2-gallon fuel tank.
Importantly, the savings mean more for people who drive their vehicles further.
For instance, for an individual driving 15,000 miles per year, they would use 454.54 gallons of gasoline in the standard sedan, but just 288.46 in the hybrid. The fuel costs in the gas model would run $1,204.53. In the hybrid, the cost is $764.42. The difference is $440.11 annually, as long as gas prices are constant. Under this scenario, the extra cost would be recouped in 6.8 years. That's important, especially if you keep your car for at least 10 years.
Certainly, gas prices do fluctuate. When they're low, the time to recoup is extended by months, if not years. On the contrary, higher fuel costs greatly reduce the recoupment period accordingly. In fact, if you live in California or Hawaii, you're already paying as much a dollar a gallon more for gasoline than what consumers pay in several other states. Check out GasBuddy.com for current gas prices.
3. Equipped, not stripped.
No worries: Toyota isn't delivering a bare-bones model with the 2020 Corolla Hybrid. Indeed, as we'll soon find out, this model is well equipped. Unfortunately, leather seats are not available! Nor are power-controlled front seats.
That said, you'll find the roster of exterior equipment includes LED lights (headlights, daytime running lights, tail, and stop lights), heated side mirrors, and 15-inch alloy wheels. You'll also find keyless entry with push-button start.
Inside, Toyota supplies fabric-covered seats, automatic climate control, and a tilt-and-telescoping steering column. Among tech items, Toyota includes an 8-inch color screen, a six-speaker audio system, Bluetooth, two USB ports, Siri Eyes Free, and Apple CarPlay compatibility (sorry, still no Android Auto).
4. Safety features galore.
We're still waiting for one more crash test score to come in, but we can tell you that the Insurance Institute for Highway Safety (IIHS) has awarded the sedan with a Top Safety rating. On the other hand, the National Highway Traffic Safety Administration (NHTSA) gives the hatchback a top 5-star rating. In like manner, we think the sedan will also garner a top score.
What sets the Toyota Corolla Hybrid apart from its competitors is its long list of standard driver-assist features. Under the Toyota Safety Sense 2.0 umbrella, you'll find:
pre-collision system with pedestrian detection (with low light pedestrian detection and daytime cyclist detection)
lane departure alert with steering assist and road edge detection with a sway warning system
automatic high beams
full-speed range dynamic radar cruise control (adaptive cruise control with full stop and go)
road sign assist
lane-tracing assist
This last feature keeps the car centered in the lane when adaptive cruise control is active and lane markers are visible.
You can't find all these features with most competing models. Even some luxury cars aren't as generously equipped or you'll be charged extra by sometimes bundling items under a high-cost package option.
On the Road
Fuel efficiency is the name of the game with the Corolla Hybrid and it does everything right in this department. In particular, this model earns an EPA-estimated 53 mpg in the city and 52 mpg on the highway for a combined 52 mpg. My fuel economy ranged as high as 57.2 mpg, before finishing at 56.5 mpg.
What's outstanding besides the stellar fuel economy is that the weather conditions were extreme on most days — the temperature approached 100 degrees at the beginning of the week and stayed in the 90s until the heatwave broke the day before my lender went back.
Hybrids operate best under optimum weather conditions — not too hot and not too cold — therefore, the Corolla Hybrid performed strongly regardless.
As with any electrified vehicle, I always attempt to maximize fuel economy. I don't engage in hypermiling, but I do ease up the gas pedal and press gently on the brake at most times. You're coaxed to do that too, as the Corolla Hybrid gives you an "eco score" at the end of your drive, which is based on your driving behavior. I scored a "71" after one drive, which is a C- in my book.
If you need to floor the gas pedal, the Corolla Hybrid complies, but the run-up to 60 mph will take you about 10 seconds. The gas engine and electric motor combine for a sedate 121 horsepower, which underscores that this sedan is geared toward efficiency.
Light-to-the-touch steering and direct handling are two of its strong suits. We also like that braking has improved over earlier Priuses — they're firmer than ever with the inherent squishiness essentially a non-factor.
Parting Thoughts: 2020 Toyota Corolla Hybrid
Like not a small number of people, I'm skeptical when it comes to vehicle electrification — the cost, supposed benefits, and in some cases range anxiety play in. But when it comes to hybrids, my thinking has modified as the vehicles offered are more efficient than ever and nice-looking too.
And that's part of Toyota's strategy — if you were put off by the Prius, but are a Corolla fan, then here you go. Yes, we understand that car model sales are crashing, but the Corolla Hybrid may do its part to stem the slide.
That doesn't bode well for competitors or even for the Prius, but if the whole electric car movement has you interested, a Toyota hybrid offers a logical value proposition.
2020 Toyota Corolla Hybrid Specifications
| Toyota | 2020 Corolla Hybrid |
| --- | --- |
| Segment | Compact sedan |
| Base Sticker Price | $23,880 (including a $930 destination charge) |
| Price as tested | $24,524 (est.) |
| Standard Engine | 1.8-liter, inline-four |
| Horsepower | 121 @ 5,200 RPMs |
| Torque (lb.-ft.) | 105 @ 3,600 RPMs |
| Transmission | Continuously variable automatic |
| Seating | 5 |
| Curb Weight (pounds) | 3,050 |
| Wheelbase (inches) | 106.3 |
| Length (inches) | 182.3 |
| Width (inches) | 70.1 |
| Height (inches) | 56.5 |
| Head room (f,r…inches) | 38.3, 37.1 |
| Leg room (f,r…inches) | TBD |
| Shoulder room (f,r…inches) | 54.8, 54.8 |
| Hip room (f,r…inches) | 53.0, 43.9 |
| Storage (cubic feet) | 13.1 |
| Gross vehicle weight (pounds) | NR |
| Towing (pounds) | NR |
| Payload (pounds) | NR |
| Fuel | Regular |
| Fuel Tank (gallons) | 13.2 |
| EPA Fuel MPG (city/highway) | 53/52/52 city/highway/combined |
| Manufacturing Plant | Aichi, Japan |
---
See Also – All-Wheel-Drive Exclusive: Toyota Sienna
2020 Toyota Corolla hybrid photos copyright Auto Trends Magazine. All rights reserved.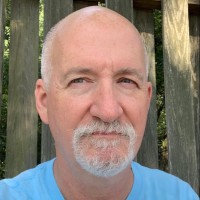 Latest posts by Matthew Keegan
(see all)