A bold evolution with a sleeker design, better performance, and enhanced safety features.
---
In the transition towards electric vehicles, the Toyota Prius often gets overlooked. This hybrid vehicle has been pivotal in popularizing electrification among the public and has consistently set the standard.
The 2023 iteration is an all-new Prius model that impressively combines style, sportiness, and efficiency.
2023 Toyota Prius Hybrid Review
Toyota offers the 2023 Prius in three grades. LE ($27,450), XLE ($30,895), and Limited ($34,465). All three come with standard front-wheel drive; all-wheel drive increases the cost by $1,400. Add $1,095 for the destination charge.
The Prius seats five and combines a four-cylinder engine, one or more electric motors, and a continuously variable transmission.
There is also a plug-in variant called the Prius Prime, which is not included in the scope of this review.
Exterior Highlights
Now in its fifth generation, the current Prius is a dramatically restyled model that largely loses its previous ellipsoidal layout. The new model simply flows from bumper to bumper, eschewing the three-box layout of most sedans.
It sits lower and is slightly wider than before, offering a more grounded look. Sleek lighting elements and a minimal grille convey sportiness; the rear deck is dominated by a hatch that lifts as high as a crossover when activated.
Its profile is most telling – though the bubble look is gone, it offers the slipperiest design we've seen from Toyota on any model that isn't a sports car.
The Toyota Prius is outfitted with numerous exterior features that enhance its style and functionality.
The base model comes with 17-inch alloy wheels and LED headlights.
The LE trim adds advanced driver aids including automatic high-beam headlights.
The XLE trim upgrades the wheel size to 19 inches and includes keyless entry and start, rain-sensing wipers, and front and rear parking sensors with low-speed automatic braking. Optional features for the XLE include a panoramic glass roof and the capacity for your smartphone to act as a key to enter and drive the vehicle.
The top Limited trim boasts a power liftgate and all the XLE's optional features as standard.
Interior Highlights
The new Prius has less of a "space age" persona inside, although the minimalist instrument panel sits on top of the dashboard directly behind the steering wheel. The rest of the cabin is closer in look to other Toyota models, with hard plastics and soft-touch materials throughout.
Entering and exiting is challenging for tall adults as the roofline cuts in front and back. Nevertheless, the 2023 Prius fits four comfortably and five in a pinch.
The Toyota Prius is outfitted with numerous interior features that boost comfort and convenience. Standard amenities include 60/40-split rear seats, an 8-inch touchscreen, Apple CarPlay and Android Auto integration (wireless), and six USB-C ports. A six-speaker system and Wi-Fi hotspot enrich the onboard experience.
The XLE trim adds keyless entry, heated front seats, synthetic leather upholstery, a power-adjustable driver's seat, and wireless charging. Optional is a 12.3-inch touchscreen.
The top-tier Limited trim incorporates all XLE options plus a heated steering wheel, ventilated front seats, driver's seat memory, and an eight-speaker JBL system.
Driver-Assist Safety Equipment
The Toyota Prius is loaded with a comprehensive range of safety features, courtesy of Toyota's cutting-edge Safety Sense 3.0 technology. This advanced suite includes a pre-collision system with pedestrian detection that uses audio-visual alerts to help the driver prevent collisions with other vehicles, pedestrians, cyclists, or motorcyclists.
To further enhance safety, the Prius is equipped with a Blind Spot Monitoring (BSM) system, alerting drivers to vehicles in neighboring lanes. It also includes a Full-Speed Range Dynamic Radar Cruise Control that enhances the smoothness of speed adjustments and broadens the detection capabilities to include multiple and adjacent vehicles.
Augmenting its comprehensive safety features, the Prius includes an improved Lane Tracing Assist system for safer lane changes by maintaining more distance between vehicles. Road Sign Assist is enhanced to detect a broader range of signs, such as pedestrian crossings.
A new feature, Proactive Driving Assist, uses the car's camera and radar to assist in steering and braking, promoting safer distance from others on the road. Lastly, the Rear Cross Traffic Alert system provides visual and auditory warnings for vehicles approaching from either side while reversing.
Hybrid Powertrain With Available All-Wheel Drive
In the 2023 Prius, drivers will experience amplified acceleration and seamless maneuverability. Each model is propelled by a 2.0-liter four-cylinder engine and is equipped with innovative lithium-ion batteries. A new feature for the 2023 Prius is the updated, lighter battery pack that provides a 15-percent performance boost compared to the former nickel-metal battery.
Key to the dynamic performance of the 2023 Prius is its all-wheel-drive (AWD) capability powered by the Electronic On-Demand AWD system. This system drives the rear wheels with a motor, ensuring steady performance in various conditions such as during initial acceleration and on slippery surfaces like snow.
Furthermore, the 2023 Prius offers three driving modes: NORMAL, ECO, and SPORT. The ECO mode subtly moderates the accelerator response to optimize fuel efficiency, while the POWER or SPORT mode boosts the drive force in low to mid-accelerator operations, thereby enhancing throttle responsiveness.
Driving Highlights
Although the 2023 Prius sports the appearance of a high-performance model, it doesn't embody that essence. One might dream of a twin-turbocharged four-cylinder engine boasting over 300 horsepower. However, such a specification would conflict with this model's purpose. Nonetheless, one can always dream…
Yet, the new Prius simply does not disappoint. With 194 horsepower on tap (196 hp with all-wheel drive), this hybrid is far from a sluggard. Most noticeably, step-off acceleration is strong, especially when pressing the pedal to the metal.
Otherwise, the Prius glides away from a full stop as the electric motor supplies complete propulsion.
Notably, the EV system motivates the Prius fully up to 15 mph before the gas engine joins in. This feature is suitable for stop-and-go traffic, laps around the parking lot in search of a coveted space, or navigating neighborhood streets outfitted with an endless stream of speed bumps.
When entering a highway, the Prius throws down ample power. The transmission – an electronic gearless unit – cooperates, easing engine strain under full throttle. At highway speeds and with cruise control selected, the powertrain utilizes the electric motor for the most part, then calls on the engine when climbing hills or while passing. It's a mostly seamless switch that's hardly noticeable.
Direct steering and composed handling are two attributes of note. Over the years, the Prius' braking system has lost its sponginess without losing its regenerative capabilities. Every step on the brake sends kinetic energy to the battery pack, replenishing the same.
Although offering none of the driving thrills of a GR Supra, the Prius seems more buttoned-down than a Corolla. In any case, we marvel that Toyota found a way to maintain high fuel efficiency while boosting performance.
Toyota Prius Considerations
The 2023 Toyota Prius presents a persuasive choice for those considering fully electric models like the Tesla Model 3. Rather than being eclipsed by full EVs, the Prius provides an affordably priced option from a reputable brand.
The Prius doesn't aim to placate extreme environmentalists advocating for the end of internal combustion engines. Instead, it courageously evolves from its previous generations, resulting in an attractive vehicle that is financially accessible to a wide range of consumers.
---
Photos copyright Auto Trends Magazine. All rights reserved.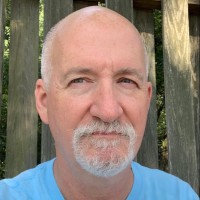 Latest posts by Matthew Keegan
(see all)