Revamped style and comfort meets unmatched reliability and value.
---
The 1980s marked a decline in the popularity of hatchbacks, driven by a series of uninspiring models presented over the years. This led to consumers viewing them negatively for an extended period. However, a few exceptional models persisted, maintaining some life within the segment.
Toyota was one manufacturer that notably stepped back from this segment, only to make a comeback when consumer attitudes began to change. The Corolla Hatchback is an example of this shift, representing a fresh iteration of the world's most popular model line.
See Also – 2022 Toyota Corolla Review
2023 Toyota Corolla Hatchback Review
Toyota offers the 2023 Corolla in two grades. SE ($23,155) and XSE ($26,580). Add $1,095 for the destination charge.
Separately, Toyota markets the Corolla Sedan in three grades with prices ranging from $21,700 to $26,850.
Further, there are four hybrid grades of the Corolla Sedan priced from $23,050 to $26,850.
Despite the lack of a hybrid variant for the hatchback, a distinct GR version is available. This performance-focused model, created by Toyota's Gazoo Racing division, boasts a turbocharged three-cylinder engine with an impressive 300 horsepower.
We won't explore the high-performance model or the sedan options in detail, but rest assured, those choices are indeed available.
Exterior Highlights
The Corolla is adorned with a prominently large front grille, a characteristic commonly found across Toyota's broad model line. This distinctive design element complements the model, despite the performance figures not quite matching its sporty appeal.
This 'mouth-like' feature is topped with a slender 'smiley' grille and framed by a pair of hammer-shaped headlights.
The Corolla Hatchback's dynamic profile reveals captivating sculptural lines, enhanced by a subtly rising beltline and a gradually sloping roofline. From a rear perspective, what appears to be a diffuser is an artful garnish, accentuated by large wraparound taillights and additional sculpting, providing a nod to its performance-inspired persona.
Interior Highlights
The Corolla Hatchback features a 103.9-inch wheelbase, which is 2.5 inches less than its sedan counterpart. This leads to a more compact cabin, offering less legroom in the rear than the sedan. However, it still comfortably accommodates four people or five in a squeeze.
The interior, while budget-friendly for a compact car, is adorned with plenty of soft-touch materials, durable plastics, and brightwork trim throughout. The SE variant comes with fabric-trimmed seats, which are upgraded to imitation leather seats in the XSE model, providing a more luxurious and welcoming ambiance.
What sets the hatchback apart and makes it a preferable option for some customers is its crossover-like versatility. In comparison to the sedan's 13.1 cubic feet of trunk space, the hatchback offers a generous 17.8 cubic feet. Furthermore, the rear seats can fold, albeit not completely, providing additional cargo room.
Nevertheless, it would have been preferable if Toyota had engineered the compartment to allow for completely foldable seats, much like the rival Honda Civic Hatchback.
Safety and Technology
The Toyota Corolla Hatchback is equipped with the Safety Sense 3.0 bundle, which represents the most recent and advanced iteration of Toyota's safety package. This includes a rearview camera, offering crucial visibility of the area behind the vehicle.
There are also forward collision warnings and automatic emergency braking, both designed to prevent potential front-on collisions. The vehicle can detect pedestrians and cyclists, adding an extra layer of safety in urban environments.
Lane-departure warnings and lane-keep assist functions work in unison to ensure the vehicle maintains its correct driving path. The adaptive cruise control is particularly beneficial for long-distance highway travel, as it automatically adjusts speed in accordance with the vehicle in front.
Traffic-sign recognition aids in adhering to speed limits and other important road signs, while automatic high-beam headlights provide optimal night-time illumination. An additional feature, the rear-seat alert, prompts drivers to check the back seats for children or pets before leaving the vehicle.
Additional optional safety features include blind-spot monitoring and rear cross-traffic alert, which offer further assistance in maintaining awareness of the vehicle's surroundings.
The Corolla Hatchback's XE trim grade comes standard with a variety of infotainment and convenience features. Infotainment-wise, you'll find an 8-inch touchscreen with voice commands, wireless connectivity with Apple CarPlay and Android Auto, navigation, a Wi-Fi hotspot, HD Radio, satellite radio, voice recognition, a six-speaker audio system, Bluetooth, and four USB ports.
To further enhance the driving experience, the XE also includes a 4.2-inch driver information display, automatic climate control, and remote keyless entry.
For those seeking additional luxury and tech, the XSE trim grade presents an expanded suite of features. This includes wireless device charging and the option of a nine-speaker JBL audio system.
Additional convenience features available in the XSE are a 7-inch digital gauge cluster, dual-zone automatic climate control, proximity keyless entry, push-button start, ambient LED interior lighting, an auto-dimming rearview mirror, a universal garage door opener, and a moonroof.
An exclusive 12.3-inch digital gauge cluster is offered only in the high-performance GR Corolla model.
Performance
Consistent with the norms of the compact car segment, the Corolla Hatchback is offered with a single-engine option. This model features a 2.0-liter four-cylinder engine, delivering 169 horsepower and 151 pound-feet of torque.
The power is transferred to the front wheels through a continuously variable transmission. However, a manual transmission is only available if you choose the high-performance GR Corolla model.
Additionally, the Corolla Hatchback impresses with its fuel efficiency. The XE model boasts commendable fuel economy ratings of 32/41/35 mpg for city/highway/combined respectively, while the XSE grade manages an overall 33 mpg combined.
For those particularly interested in hybrids, the Sedan Hybrid variant is an excellent choice, offering impressive real-world fuel efficiency exceeding 50 mpg on the highway.
See Also – 2023 Toyota Prius Review
Driving Highlights
In the past, compact cars were primarily designed as commuter vehicles, with a central focus on efficiency. Factors such as exterior design, interior layout, and cabin features often felt secondary. Modern models, though, offer much more appeal, despite the interior still reflecting a budget-conscious design.
Contemporary Corolla models provide a significant 50-percent performance increase compared to the versions from the 1990s, mirroring the industry-wide trend of power enhancements. Nevertheless, the Corolla doesn't fit the mold of a true driver's car, with the exception being the performance-oriented GR Corolla.
Positive evolutions in the Corolla are evident, particularly in handling, which benefits from the vehicle's low profile, despite its light steering. Moreover, ride quality has seen improvements, bringing the Corolla close to the comfort level of the midsize Camry.
With sufficient acceleration from a standstill, the Corolla ensures a smooth and safe transition onto highways, staying ahead of rapidly approaching vehicles.
The hatchback's nimble nature allows for easy lane changes, maintaining stability throughout. However, its cornering abilities are not its strong suit, necessitating slower speeds and careful braking.
The GR Corolla, with its significantly higher price tag, piques curiosity about its potential handling improvements, a comparison to be made upon a future test drive.
Toyota Corolla Hatchback Considerations
The latest iteration of the Corolla was introduced in 2020, marking the first time in 30 years that the hatchback was reintroduced alongside the sedan. Both variants offer compelling options, but if one is considering the sedan, the hybrid version would be our recommendation.
As for performance enthusiasts, the GR Corolla stands as the crowning glory of the lineup, offering a limited-edition model that brings a surge of power to the hatchback category.
---
Engine and interior photos courtesy of Toyota. All other photos copyright Auto Trends Magazine. All rights reserved.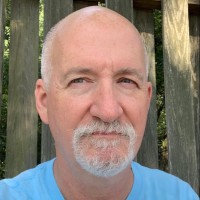 Latest posts by Matthew Keegan
(see all)