The GMC Canyon may be the right size pickup truck for you.
---
Full-size pickup trucks have grown in proportions, making it difficult for some people to park them in their garages or maneuver on tight streets.
Fortunately, there is a class of pickup trucks immediately beneath this segment, represented by midsize models with at least some of the capabilities of their larger brethren. The GMC Canyon is one such model, an alternative to the GMC Sierra, and every bit a solid truck in our mind.
2021 GMC Canyon Review
The 2021 GMC Canyon is available in Extended and Crew Cab configurations with two bed choices. Available in four trims, the Canyon comes with standard rear- or available four-wheel drive.
This model costs from $26,100 to more than $50,000, plus a $1,195 freight charge. GMC offers three engine choices including a turbodiesel.
For 2021, the Canyon gains four extra-cost metallic colors, two new interior colors, and package shuffling. Everything else about this model remains the same.
Exterior
Take a large truck design and apply it to a midsize model and there you have it. Well, not quite. Many of the design elements, including an overall squared-off look transfer. But the profiles are noticeably different with a bit more design effort incorporated within the smaller trucks.
The Canyon's front and rear fascias are more Sierra-like with the requisite oversized grille honed in by a pair of rectangular lighting houses. On some models, LED fog lamps occupy the far corners above the bumper. Lastly, recovery hooks, dressed in black (red with the AT4 trim) jut out from the lower grille.
Slab sides dominate large trucks, but with the midsize segment, we see some styling nuances that enhance visual interest. For example, the Canyon's beltline gradually rises when traveling from front to rear, lifting slightly as it approaches the rear.
The roofline itself is straight, easing into a curve separating the cab from the truck bed. The big fender flares supply a muscular and confident appearance to the truck. From the rear, the design is straightforward – you won't find the Multi-Pro Tailgate utilized in the Sierra here though.
Aluminum wheels dress all trims with sizes including various 17-, 18-, and 20-inch designs. The fog lamps appear beyond the base trim and a spray-on bedliner is standard with the Denali though optional everywhere else.
The 5-inch rectangular chrome assist steps featured on the Denali trim are not offered elsewhere.
Interior
You have a choice of an Extended Cab with a Long Box (74 inches) or a full four-door Crew Cab with Short (61.7 inches) and Long Box options. The Extended Cab seats four.
On the other hand, the Crew Cab with its bucket seats in the first row and 60/40 split fold-up bench seat with under-seat storage space seems like the better choice. Five can fit inside, although if three big adults squeeze into the back, the pressure is on them. Move up to the Sierra if you need the additional room.
Pickup truck interiors are traditionally more utilitarian than they are practical, although in recent years we've seen that change as touchscreen displays and USB ports move to the forefront. Now manufacturers, including GM, acknowledge pickup drivers want at least some of the comforts and conveniences of sedans inside, updating these designs accordingly.
Thus, the GMC Canyon seems to strike the right balance. For instance, a neatly organized center stack punctuated by said color display occupies the top of the stack. At the bottom is ample open space for squirreling away a cell phone. The dashboard itself is a big slab of design with extensive front-facing coverage along with a deep glove box.
The doors provide additional space, including cupholders in the front. A large armrest/center storage compartment divides the front seats. Add in the previously mentioned rear under-seat storage section along with the truck bed, and this GMC is designed to maximize cargo capacity and payload.
Shop the Canyon and it is evident that the base model is basic in every measure of that word. For instance, this is the only trim without the soft-touch instrument panel and you get a 4-way power driver's seat instead of a 6-way power seat.
The list of standard features includes full power accessories, a tilt-and-telescopic steering column, cloth seats, and air conditioning.
Move up through the trim range and a 6-way power driver's seat, power lumbar driver control, leather-appointed seats, ventilated front seats, and heated front seats roll out. The Canyon is right where we expect it to be in terms of design, layout, and amenities.
Safety
Don't expect much safety equipment with the Canyon, at least not on the level of what most non-truck models offer. Certainly, the Canyon isn't devoid of the usual traction and stability control features as well as a suite of airbags. But these are features commonly found in modern vehicles.
Choose the base Elevation model and it comes with a rearview camera. Move up through the trim range and GMC rolls out lane-departure warning, forward-collision alert, and rear park assist. Sought-after features such as automatic emergency braking and adaptive cruise control are not available.
Technology
Pickup trucks may not be as sophisticated as crossovers in all things tech, but they hold their own. And that encompasses the GMC Canyon.
The standard infotainment package includes a 7-inch touch-screen display, Bluetooth streaming, USB connectivity, and Android Auto and Apple CarPlay smartphone compatibility. A 4-speaker audio system is standard.
Among the upgrades are an 8-inch touch-screen display, OnStar, a 7-speaker Bose audio system, and a wireless charging pad. One gripe we have is that there is no 110/120V outlet available.
You'd expect one in the bed as well as in the cab, but here GMC disappoints us. In these days where people use their trucks for work and play purposes, outlets would be helpful.
Powertrains, Performance, and Off-Road Credentials
Some competing models offer one engine choice, but with the GMC Canyon, you'll find three. What you won't find is a manual transmission, as only automatics are utilized. Just as manual gearboxes have disappeared nearly everywhere else, the same can be said about most trucks.
The standard engine is a 2.5-liter four-cylinder. This one develops 200 horsepower and 191 pound-feet of torque and works with a 6-speed automatic transmission. Notably, the base engine is available only with the Extended Cab body style.
The second engine is a 3.6-liter V6. This one powered our AT4 model with four-wheel drive. It is a strong one as it develops a robust 308 horsepower and 275 pound-feet of torque. Here, power routes to the wheels with an 8-speed automatic transmission. The V6 is standard with the Crew Cab and is optional with the Extended Cab (a $1,485 upgrade).
The third engine choice is a 2.8-liter turbo-diesel inline-four cylinder. This engine develops a modest 181 horsepower, but a powerful 369 pound-feet of torque. Power travels to the wheels via a 6-speed automatic transmission. Upgrading will add as much as $4,420 to your cost, depending on the trim.
With the V6 our test subject, we set out to run it through the paces. On the open road, the Canyon picks up speed quickly with the automatic transmission working seamlessly in the background. This one also has ample grunt, able to pass without drama. A decent ride, direct steering, connected handling, and firm brakes work with a comfortable ride to supply an ideal on-road feel.
But send a four-wheel-drive vehicle our way and we'll spend ample time with it off-road. Indeed, off-roading became the focus of what we wanted to learn about the Canyon, therefore we took this truck to one of our favorite places nearby where gravel roads, mud holes, and grass-covered paths awaited us.
Like the larger GMC Sierra, the four-wheel-drive Canyon comes with an interesting drivetrain arrangement. A knob on the lower dashboard panel to the left of the steering column and right of lighting control manages the drivetrain. The default mode is 2WD for rear-wheel drive, although AUTO for all-wheel drive is often selected.
The AUTO selection is intriguing as the drivetrain behaves as if it has part-time all-wheel drive when activated. Here, power is sent to the rear wheels, but if the system detects any slippage, then power is automatically transferred to the front wheels as well. This is particularly useful on hard pavement to ensure better grip.
Otherwise, your off-road choices are marked by 4↑ for standard four-wheel-drive (4-Hi/High) or 4↓ for 4-Lo/Low, which is perfect for getting unstuck or when driving through the mud at a crawl. Also, helping matters is a two-speed transfer case with an automatic locking differential.
The transfer case is standard across the four-wheel-drive line, while the differential comes with the AT4 and Denali trims, and is optional with the two Elevation trims. When the differential kicks in, the two wheels lock and rotate in unison, thereby maximizing grip.
Most of the off-road conditions involved the gravel roads and grass paths, but we did manage to find a few places to test axle articulation, including approach, breakover, and departure angles. The one opportunity to utilize 4↓ was mild at best, but we sensed the system doing its part, quickly acquitting the Canyon.
There is another factor about the Canyon we like: its size is much more manageable, particularly for tight areas. It is doubtful you'll do serious off-roading with the enormous and ponderous Sierra, while the Canyon seems better designed to succeed in its trail-wandering endeavors.
For this writer, the Canyon is sized perfectly and occupies the category of most interest to him.
Competitive Set
Until the mid-2010s, the midsize pickup truck segment was steadily declining. But beginning in 2015 with the return of the Chevrolet Colorado and GMC Canyon after a three-year hiatus, this class has enjoyed renewed interest.
Besides the GM duo, the Toyota Tacoma is the top seller in this segment. Also, an all-new Nissan Frontier arrives after skipping one model year. The Ford Ranger, Jeep Gladiator, and Honda Ridgeline are other models that compete in this class.
The Ridgeline, though, comes with standard all-wheel drive and isn't designed for rigorous trail meandering. Notably, it is the only unibody model in the segment as all other models feature a body-on-frame design.
Our Recommendation
As costly as the diesel option is, we'd give serious consideration to this engine. Not only is it more efficient than the two gas choices, but it also possesses fantastic grunt. Further, it will likely last longer.
However, the diesel is not available with the Extended Cab body style, That said, we would pick the Crew Cab over the Extended Cab, to supply adequate back-seat space for our passengers.
But keep in mind that you'll pay about $43,000 for one in Elevation trim with the short box – discounting should lower your final cost though.
2021 GMC Canyon Specifications
Category: Midsize pickup truck
Price range: $26,800 to $49,925
Freight charge: $1,195
Seats four or five
Engine No. 1: 2.5-liter I4 gas
200 horsepower @ 6,300 RPM
191 foot-pounds of torque @ 4,400 RPM
6-speed automatic transmission
Engine No. 2: 3.6-liter V6 gas
308 horsepower @ 6,800 RPM
275 foot-pounds of torque @ 4,000 RPM
8-speed automatic transmission
Engine No. 3: 2.8-liter I4 turbo-diesel
181 horsepower @ 3,400 RPM
369 foot-pounds of torque @ 2,000 RPM
6-speed automatic transmission
Wheelbase (inches): 128.3 (extended and crew); 140.5 (crew, long bed);
Length (inches): 212.4 (extended and crew); 224.6 (crew, long bed)
Width: 74.3 inches
Height: 70.3 to 70.7 inches
Passenger volume: NR
Storage volume: 5-foot, 2-inch or 6-foot, 2-inch box
Conventional towing capacity: 3,500 to 7,700 pounds
Maximum payload: 1,398 to 1,580 pounds
Curb weight: 3,932 to 4,789 pounds
GVWR: 5,400 to 6,200 pounds
EPA mpg (city/hwy/combined): 19/25/22 (I4 gas); 18/25/21 (V6); 20/30/23 (diesel)
Fuel Type: Regular gasoline or diesel
Fuel tank (gallons): 21.0
Vehicle assembly: Wentzville, Missouri
---
See Also – 2022 GMC Terrain Preview
GMC Canyon AT4 photos copyright Auto Trends Magazine. All rights reserved.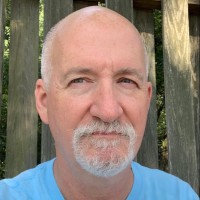 Latest posts by Matthew Keegan
(see all)