An all-wheel-drive option for Nissan's midsize sedan.
---
Nissan continues to hold steady with its car models as the Versa, Sentra, Altima, and Maxima serve an increasingly smaller pool of shoppers. Despite consumer sentiment shifting in greater numbers to crossovers, Nissan continues to invest in its cars by updating its models. That's great news for shoppers wanting a modern model.
Last updated in 2019, the 2021 Altima returns with light changes covering trim-level ordering and package availability. The Altima remains one of the few models with available all-wheel drive, giving Nissan an important competitive edge in the segment.
2021 Nissan Altima Review
The 2021 Altima is available in nine configurations scattered across five trims: S ($24,300), SV ($25,400), SR ($26,200), SL ($29,990), and Platinum ($34,100). Add $925 for the destination charge.
All trims except for the Platinum offer standard front-wheel drive with a naturally aspirated four-cylinder engine and a continuously variable transmission. The SV, SR, and SL trims are upgradeable to all-wheel drive for $1,400. It's included with the Platinum.
Only the SR trim offers the available turbocharged four-cylinder engine, which adds $4,400 to the price. This engine also works with a CVT to send power to the front wheels.
Exterior
We like the Altima's styling. No, check that. We think it's gorgeous.
The Altima supplies sporty lines, a bold front fascia, and a floating roof layout. Distinct character lines, just the right number of cut-outs, and pretty wheel choices make this a handsome choice.
All trims come with automatic headlights. The base trim is outfitted with halogen headlights and 16-inch steel wheels wrapped within all-season tires. Beginning with the SV trim, Nissan adds LED headlights, LED daytime running lights, 17-inch machined aluminum-alloy wheels, and a rear decklid spoiler.
Further up the trim range Nissan adds LED fog lights, heated outside mirrors, 19-inch wheels, an exhaust finisher, and a rear sonar system.
Interior
The spacious Altima struts its stuff inside with ample room for five adults. It's on the larger side for a midsize sedan, resulting in ample rear head and legroom. Importantly, the Altima's trunk size is sufficient, making this sedan an ideal people mover with adequate cargo-carrying capacity.
Nissan outfits the base model with woven fabric trim and manual-controlled seats. Other standard features include full power accessories, a tilt-and-telescopic steering column, and air conditioning.
The list of options includes a 6- or 8-way power driver's seat with lumbar support and a 4-way power passenger seat. The SR trim comes with "sport combo" seats, while the two top trims have leather seats.
We found the Altima's driver's seat very comfortable. Known as "zero gravity bucket" seats, Nissan says the front seats provide consistent support from the hips to the shoulders with 14 different pressure points built in to support the spine. They're NASA inspired, designed to maximize comfort for long trips on Planet Earth.
Tech
You'll note in our recommendation at the end of this article that we don't prefer the base model. That's because the standard 5-inch display isn't what most customers want.
Instead, beginning with the SV trim, Nissan brings in an 8-inch touch-screen display with satellite radio, four USB connections and charge ports, Bluetooth, Siri Eyes Free, and Android Auto and Apple CarPlay smartphone compatibility.
Most trims come with a 6-speaker audio system. A 9-speaker Bose audio package is standard beginning with the SL model.
Safety
All Altima trims come with automatic emergency braking with pedestrian detection, forward collision warning, and lane departure alert. Rear cross-traffic alert, blind-spot warning, and rear automatic braking are optional on the base model, but are included elsewhere. A lane intervention system is standard beginning with the SL trim.
One intriguing feature we've become familiar with is ProPILOT Assist, which represents Nissan's foray into semi-autonomous driving.
When activated, it combines full-range adaptive cruise control with steering assist, which keeps the sedan centered on clearly marked roads (center lines and side markers, for example). You'll still keep your hands on the steering wheel, but the sensors intervene by supplying inputs to help you stay the course.
Theoretically, the car drives itself, but that's not its intent. Besides, it won't intervene to stop the car in all situations – you need to keep your hands on the wheel. Figure that when Nissan does go fully automated this system will serve as an important building block in that endeavor.
Performance
You can't get all-wheel drive with the available turbocharged engine and that's a bummer. Then again, the turbo is available only on the SR trim. Nissan replaced the previous V6 with this variable compression engine and it's a solid choice. But it's also one costly $4,400 upgrade.
For everyone else, which is probably 95-percent of all Altima shoppers, the standard engine will do. This one develops 188 horsepower and 180 pound-feet of torque and are average numbers for the segment.
Power routes to the rear wheels utilizing a continuously variable transmission. Specifically, it's a gearless setup designed to maximize efficiency. Equally, it manages power fairly evenly thanks to computer-controlled inputs that keep engine RPMs within range.
In those models equipped with all-wheel drive, the driving dynamics change accordingly. The advantage here is that up to 70 percent of the power shifts to the rear wheels as needed. Consider this a big advantage under certain driving conditions, such as on slick roads, and snow particularly.
We found out how well the AWD system works, but unexpectedly. With no snow, ice, or rain to contend with, the system remained inactive. But once we crossed a surface with traction in question, we noticed the change.
Specifically, when we passed through a parking lot and drove over wet leaves and pine needles while making a turn, then suddenly, the rear wheels kicked in, giving us added traction and stability while navigating the road.
Yes, this example doesn't reveal the full scope of the AWD Altima's capabilities, but it does amplify two things:
The system isn't always on. And that's a good thing as fuel economy drops once it's active.
When the system kicks in you get an added measure of driving confidence.
Should you consider all-wheel drive? That depends largely on where you live. If you're in a snowy climate, then yes. Otherwise, you don't need it unless having it makes you feel more secure. For a $1,400 upgrade, that's a reasonable cost.
But the most efficient model has front-wheel drive with fuel economy numbers nearing 40 mpg highway or about 3 mpg better than all-wheel drive.
Competitive Set
Some manufacturers have bowed out of the segment or are preparing to do so as sales shift to crossovers. Dodge, Chrysler, Ford, and Mitsubishi are among the brands that come to mind. Everyone else appears to be staying, although we think the Chevrolet Malibu will soon follow the Buick Regal and make an exit.
The remaining players include two of the top recognized names in the industry: the Toyota Camry and Honda Accord. Like the Altima, the Camry is also available with all-wheel drive. Only the Subaru Legacy offers standard all-wheel drive. The Kia K5 is another model with optional all-wheel drive.
In this segment, you'll also find the Volkswagen Passat, Hyundai Sonata, and the Mazda Mazda6. A few other models to consider include the Volkswagen Arteon, Nissan Maxima, and the Kia Stinger. The Stinger comes with standard rear-wheel drive and available all-wheel drive.
Our Recommendation
We recommend beginning your search with any trim except the base model. The list of amenities grows substantially with the SV trim, which costs just $1,100 more than the base S trim. If you like sportiness, then the SR trim adds another $800 to your cost.
Because the list of standard safety and tech features are strong, you don't need to choose the various packages and upgrades available. And even if you do, it is possible to drive off in a well-equipped Altima with optional all-wheel drive for under $30,000. And that's a strong price point to consider.
2021 Nissan Altima Specifications
---
Base price: $24,300 (plus $925 freight)
Seats 5 occupants
Engine No. 1: 2.5-liter 16-valve four-cylinder gasoline engine
188 horsepower @ 6,000 rpm
180 foot-pounds of torque @ 3,600 rpm
3.31 inches bore by 3.94 (3.5) inches stroke
Engine compression ratio: 12.0-to-1
Engine No. 2: Turbocharged 2.0-liter 16-valve four-cylinder gasoline engine
248 horsepower @ 5,600 rpm
280 foot-pounds of torque @ 1,600 rpm
3.31 inches bore by 3.55 (3.5) inches stroke
Engine compression ratio: 8.0 ~ 14.0 (variable)-to-1
Continuously variable automatic transmission
Wheelbase: 111.2 inches
Length: 192.9 inches
Width: 72.9 inches
Height: 57.4 inches
Passenger volume: 100.0 cubic feet
Storage volume: 15.4 cubic feet
Towing capacity: NR
EPA: 28/39 mpg city/hwy (2.5L); 25/34 (turbo)
Regular grade gasoline (turbo: premium)
Fuel tank: 16.2 gallons
Curb weight: From 3,212 to 3,462 pounds
IIHS safety rating: Top Safety Pick
Limited vehicle warranty: 36 months/36,000 miles
Powertrain warranty: 5 years/60,000 miles
Corrosion warranty: 5 years/unlimited miles
Vehicle assembly: Smyrna, Tenn. or Canton, Miss.
See Also – All-Wheel Drive Surprise: 2019 Nissan Altima
Photos copyright Auto Trends Magazine. All rights reserved.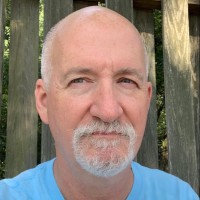 Latest posts by Matthew Keegan
(see all)