The Nissan Maxima marks its 40th anniversary in style.
---
It's been 40 years since the Maxima nameplate appeared, initially as a top trim level on the Datsun 810. In the early 1980s, the automaker began replacing the Datsun name with Nissan, its global moniker. Some of those earlier models carried both brand names before Nissan prevailed beginning in 1985.
What was originally a rear-wheel-drive model, the Maxima switched to front-wheel drive to launch its second generation in 1985 and has kept that layout since. Over the ensuing years, the Maxima has grown, although its current iteration keeps it in midsize territory.
Though the Maxima is the flagship of the Nissan fleet, the Altima is slightly larger overall. Nevertheless, the Maxima with its V6 engine, sporty and upscale styling, and handsome interior, it remains the signature sedan model for Nissan. Nissan also sells sports cars and utility vehicles.
2021 Nissan Maxima Review
Nissan offers the 2021 Maxima in SV, SR, and Platinum trims. Prices range from $36,990 to $42,220, plus a $925 destination charge. The Maxima is a front-wheel-drive midsize sedan with room for five.
For 2021, the Maxima loses its two bottom trims. A 40th Anniversary Package ($2,125) rolls out and it's available on the Platinum trim only. With now higher trim levels, more amenities come standard than before. This also means the base price is a few thousand dollars higher than before.
Exterior
If "stance" is the most important feature for any vehicle, then the Maxima nails it. This model sits lower than most in its class. Moreover, its greenhouse – the area between the beltline and roofline is squat. In effect, the Maxima possesses a "tough guy" demeanor or somewhat of a modern interpretation of the "gangster" look of the Chrysler 300.
There is very little about the Maxima that can be considered subtle. From its gaping grille to its winged headlights and taillamps, and onto distinctive body sculpting, flowing character lines, and sharp wheels, the Maxima somehow manages to blend sportiness with a premium persona. It mostly works, although beauty is certainly in the eye of the beholder as this design isn't universally embraced.
But we're reasonable when it comes to styling choices, realizing that appeal is largely subjective. A daring look for one may be too risqué for someone else. At least there is the Altima for anyone who wants a similar-sized sedan without the distinctive shape.
The list of standard features includes LED headlights with LED signature daytime running lights. Similarly, the LED taillights offer a statement-making touch to the rear deck. Move up a trim level and LED fog lights are included.
Other standard features include heated side mirrors with LED turn signal indicators (they tilt down when the transmission in reverse on all but the base trim). Chrome or black-tipped quad exhaust tips are also standard.
The options list also includes a dual-panel panoramic moonroof, black highlights, and a sport spoiler. You'll find 18-inch aluminum-alloy wheels on the base trim and 19-inch aluminum-alloy wheels elsewhere.
The one thing Nissan did avoid was outfitting any of the trims with performance tires. Instead, you'll find the expected all-season tires wrapping the various wheel choices.
Interior
You're forgiven if you slip behind the wheel of a late-model Maxima and think you're sitting inside an Infiniti instead. Its equivalency to Nissan's luxury brand became more apparent this year with the elimination of the first two trims.
Of course, our perspective was colored by the 40th Anniversary Package and its may exterior and interior embellishments. Those features, built upon the Platinum trim, included special semi-aniline, leather-wrapped seats with quilted inserts and embossing. The design is sublime and the cosseting evident, especially in the first two rows.
Speaking of the front seat, our favorite feature offered typically in luxury models was found in the Maxima, although not on the standard trim. That would be none other than a driver's seat manual thigh support extension (seat extender), which raises the comfort quotient considerably.
Along with the already included heated seats and available cooled front seats with electronic adjustment, the extender makes an important difference for drivers.
Specifically, the thigh support extension lives up to its name, by transferring pressure from the lower back and hips to the thighs while driving. The change may not be especially noticeable for some, but if you battle lower back pain such as I do, then the relief it provides is considerable.
In effect, when the extender is pulled out it does enough to shift pressure away. Further, with the seats climate controlled, your comfort level is increased – the only thing missing is massaging.
The Maxima's interior isn't busy and overwrought with contrasting materials, odd trim piece placement, or any other idiosyncratic feature. Instead, a rich mixture of beautiful leathers and soft-touch materials wrap the cabin, giving it an upscale look.
We were especially impressed by the satin chrome faceted interior trim which makes a pretty statement all by itself. Close your eyes, run your fingertips across it, and your senses will immediately tell you that the bar is exquisite.
If you're looking for a roomy interior, the Maxima offers ample space for four or for five in a pinch. That said, the rear-seat legroom is tight for this class – the Altima has more room. Moreover, due to the sloping roofline, headspace is at a premium, especially for tall passengers.
A long list of comfort features enables the Maxima to attract the kind of customers who want them. Besides full power accessories, this model comes with keyless entry with push-button start, a tilt-and-telescopic steering column (power controlled on the top trim), dual-zone climate control, and keyless entry with push-button start.
Make your move up the trim ranks and there are a few other nice features available such as a heated steering wheel, rain-sensing wipers, rear outboard heated seats, wood trim, white gauge faces, aluminum sport pedals, and a charcoal headliner.
Another desirable feature is a rear-window power sunshade, although we're surprised that the rear passenger windows did not come with manual sunshade – that's a missed opportunity that could offer ample privacy and comfort for the rear passengers.
Inasmuch as we found the interior beautifully designed and comfortable, the trunk area is quite small, measuring just 14.3 cubic feet. That's the same size as the compact Nissan Sentra and less than the 15.4 cubic feet in the Altima. Fortunately, the 60/40 split-fold down rear seat allows for additional storage space when needed.
Tech
Infotainment screens are coming in larger, with 10.25 inches the new standard. As for the Maxima, it has an 8-inch touch-screen display. We won't quibble about the size though as the screen was bright and easy to use.
Nissan bundles its standard tech package with navigation, a Wi-Fi hotspot, Android Auto and Apple CarPlay smartphone integration, Bluetooth, eight speakers, and satellite radio. Moreover, two USB ports are included.
Move up the trim range and Nissan doubles the number of USB ports and adds an 11-speaker Bose audio system. Our test model had Bose audio and we enjoyed its sound balance and penetration for the entire week.
Although the Maxima's tech package is laudable, we noticed that a head-up display isn't available. That's a feature we expect in this class, but curiously it wasn't included here.
Safety
When you drop your two bottom trims, the remaining trims are bound to have a full suite of driver-assist technologies.
The Maxima's list includes the following items: automatic high beams, blind-spot warning with rear cross-traffic alert, lane intervention, lane departure warning, forward collision warning, automatic cruise control, automatic emergency braking with pedestrian detection, and rear automatic braking. A driver attention monitor and a rear sonar system are also standard.
Among the options are a front and rear sonar system and an around-view monitor. The Maxima's front lighting system earns accolades from the Insurance Institute for Highway Safety (IIHS), which gives this sedan its highest rating: Top Safety Pick+.
Further, the National Highway Traffic Safety Administration (NHTSA) sends the Nissan its love too, giving the sedan a 5-star safety rating and that's also its top honor. We're confident that you'll feel confident when driving one.
There is one further point that needs mentioning: the ProPILOT Assist package offered in most Nissan models isn't available with the 2021 Maxima. The package represents a suite of safety features with automatic steering inputs to help keep a vehicle centered when activated.
On top of that, it represents Nissan's effort to supply semi-autonomous driving, a key ingredient in vehicles these days. We figure Nissan will offer the package in the next-generation Maxima if there is one.
Performance
The V6 engine is slowly going the way of the V8: it's disappearing from sedans as if it's going out of style. But the V6 isn't dead and neither is the V8, as sports cars and utility vehicles continue to utilize them. Widespread electrification is on the way, but until then…
Apart from the Chrysler 300 and Dodge Charger, which run on V6 or V8 power only, the Toyota Camry and the slightly larger Avalon still offer V6 power. Even so, most buyers opt for a four-cylinder Camry, while the Avalon now offers a four-cylinder engine with its newly available all-wheel-drive option.
For the Maxima, the lone powertrain is a 3.5-liter V6 engine paired with a continuously variable automatic transmission.
This engine is good for 300 horsepower and 261 pound-feet of torque, robust numbers that enable the Maxima to scoot from 0-60 mph in just under 7 seconds. And it does so while earning an EPA-estimate 20 mpg in the city and 30 mpg on the highway for a combined 24 mpg.
Although the Maxima isn't especially fast, it delivers more than sufficient power when called upon. Its step-off power is strong, it accelerates at a steady clip, and there is ample passing power at the ready. These are all attributes we want in a premium midsize sedan.
Beyond the power curve, the steering is direct and its handling is acceptable. You won't find a front limited-slip differential, but the sedan is never bogged down by understeer. We found the ride comfortable and not just for the lovely front seats in our test model.
Yet, the Maxima does have one flaw that some may find a demerit. And that's the CVT. Under normal driving, it works relatively quietly in the background. But when asked to deliver power under hard acceleration, it causes the engine to moan, while lazily holding revs long before finally easing.
We think the CVT is best suited for most four-cylinder models, while the V6 begs for an automatic with at least six cogs. The standard today is eight gears, although Nissan itself has a formidable 9-speed for its pickup trucks. Regardless, something more refined would make the Maxima more appealing to buyers.
Competitive Set
The sedan market is on a steep decline with very few large models remaining. The Ford Taurus, Chevrolet Impala, and Buick LaCrosse are each gone. Yes, they're full-size models but they also represented flagships just like the Maxima. Gone also are the midsize Ford Fusion, Chevrolet Malibu, Buick Regal, and the Chrysler 200.
The Toyota Avalon is the Maxima's nearest competitor, but we think a look at the Honda Accord is in order. You'll also find the Kia Cadenza, Dodge Charger, and the Chrysler 300 in this category. Other upscale models to consider include the Acura TLX, Lexus ES, and the Volvo S60.
Our Recommendation
The 40th Anniversary Package gives this Nissan a style that's not far removed from Infiniti, which is Nissan Motors' luxury brand. The package simply elevates the Maxima like nothing before it. We think buyers who are serious shoppers in this category will consider one.
Beyond this year, we don't see a clear path for the Maxima to survive. Investing in a new model, even one sharing its bones with the current Altima, is an expense Nissan isn't likely to consider as sedan sales continue to fall.
Might the special anniversary model be the final song for the Maxima as we know it? It could be, which means some shoppers might also look closer at the Altima, while others may be ready to step up to Infiniti.
2021 Nissan Maxima Specifications
Sticker price from $37,915 to $43,145
Price as tested: $45,300 (est.)
Seats five
Engine: 3.5-liter V6 gas
300 hp @ 6,400 RPM
261 lb.-ft. of torque @ 4,400 RPM
Continuously variable transmission
Wheelbase: 109.3 inches
Length: 192.8 inches
Width: 73.2 inches
Height: 56.5 inches
Passenger volume: 98.5 cubic feet
Storage volume: 14.3 cubic feet
Towing capacity: NR
EPA: 20/30/24 mpg city/highway/combined
Premium gasoline
Fuel tank: 18 gallons
Curb weight: From 3,552 to 3,676 pounds
IIHS safety rating: Top Safety Pick+ (2021)
Limited vehicle warranty: 36 months/36,000 miles
Powertrain warranty: 5 years/60,000 miles
Corrosion warranty: 5 years/unlimited miles
Vehicle assembly: Smyrna, Tenn.
---
See Also – The All-New and Formidable 2021 Nissan Rogue Crossover
Photos copyright Auto Trends Magazine. All rights reserved.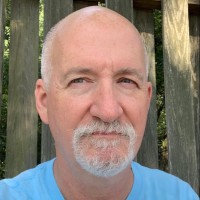 Latest posts by Matthew Keegan
(see all)