Fully redesigned, is the 6th generation CR-V better than ever?
---
The 2023 Honda CR-V Hybrid arrives with a completely reimagined powertrain, a sportier and smoother driving experience, and an array of luxurious features.
Positioned as an integral part of the CR-V lineup rather than a standalone hybrid variant, this car punches well above its weight class. The focus of this review is on the hybrid, but we'll mention the gas-only model where appropriate.
2023 Honda CR-V Hybrid Review
The Honda CR-V Hybrid comes in Sport ($32,400 for FWD / $33,900 for AWD) and Sport Touring ($39,100 for AWD) trims.
In comparison, the gas-only version is available in three trims: LX ($28,410 / $29,910); EX ($31,060 / $32,560); and EX-L ($33,710 / $35,210). Add $1,295 for the destination charge.
For 2023, the Honda CR-V is all-new, launching this model's sixth generation. On the other hand, the hybrid rolled out in 2020. The 2023 hybrid edition aligns with the latest gas model and is marketed together.
See Also – 2024 Honda Accord Hybrid Review
Exterior Highlights
The latest CR-V is marginally longer than the previous model. Readers should note that the smaller HR-V sits on the same platform as the CR-V, measuring just five inches shorter than its platform-mate. We recommend exploring both models when shopping for a small compact utility vehicle.
Honda has taken great strides in recent years to bring style to its utility vehicles. In particular, the CR-V reflects that with its diamond-shaped grille, large LED accent lighting, and muscular shoulders.
Clean lines, balanced body sculpting, and a beltline that kinks upward offer visual interest. The oversized zig-zag tail lamps are reminiscent of Volvo, but supply decidedly Honda exclamation marks on the rear.
Most models come with alloy wheels and power-controlled side mirrors. A power liftgate is available.
Interior Highlights
Stretching the wheelbase by 1.6 inches affords more interior room for the CR-V, particularly for the second row. That space is entirely suitable for three individuals, making the CR-V unquestionably a five-passenger model, not just on paper.
Cargo space has increased as well, measuring 39.3 cubic feet or a whopping 76.5 cubic feet with the rear seat folded.
Honda lent us a Sport Hybrid, so our impressions lean heavily toward this top-end trim. Nonetheless, the cabin is clean with pleasing lines, subdued color choices, and well-placed controls. We found the seats very comfortable front and back, with the latter offering a reclining feature.
All models except for the base trim come with heated front seats and dual-zone climate control. Ventilated front seats and a heated steering wheel are available. Cloth seats come standard, but leather-trimmed seats with power driver control and lumbar support are available.
Safety and Technology
The 2023 Honda CR-V Hybrid places a strong emphasis on safety, offering a comprehensive suite of standard driver-assistance technologies.
Forward collision warning is one highlight, providing timely alerts to avoid or mitigate front-end crashes. This works hand-in-hand with forward automatic emergency braking, which can automatically apply the brakes if a collision is imminent, and the driver doesn't take action.
Additionally, lane-departure warning and lane-keep assist contribute to safer driving by notifying you if the vehicle starts to drift from its lane and can even gently steer it back into the lane.
Adaptive cruise control also comes standard, which can automatically adjust the car's speed to maintain a safe following distance from the vehicle ahead.
When it comes to technology, the CR-V Hybrid is equally impressive. The infotainment system is anchored by a responsive 7-inch touchscreen display that offers intuitive controls and a straightforward menu structure.
For those opting for the more luxurious Sport Touring model, the screen size gets a bump to 9 inches, providing more real estate for navigation and entertainment features. Regardless of the model, the infotainment system supports both wired and wireless Apple CarPlay and Android Auto, allowing for seamless integration of your smartphone for calls, music, and navigation.
A 6-speaker audio package comes standard with an 8-speaker system available. Reserved exclusively for the Sport Touring Hybrid is a 12-speaker Bose sound system. The two top trims also come with a coveted smartphone charging pad.
Performance
The performance of the 2023 Honda CR-V Hybrid is both robust and versatile. To begin, Honda employs a two-motor hybrid system. The propulsion motor drives the front wheels, while the generator motor sends power to the hybrid battery or to the propulsion motor.
The propulsion motor develops 181 horsepower and 247 pound-feet of torque. When working in tandem with the gas engine, the hybrid system develops 204 horsepower. In comparison, the gas-only model features a 1.5-liter turbocharged four-cylinder engine with 190 horsepower and 179 pound-feet of torque.
Like the gas model, the hybrid can be had in either front- or all-wheel drive. All CR-V models rely on a continuously variable transmission (CVT) to route power to the wheels. The CR-V in any form is best for on-road driving or light-duty off-road activity with the all-wheel drive.
Rounding off its performance features, the 2023 CR-V Hybrid introduces a towing capacity. While it isn't built to tow heavy loads, it can manage a respectable 1,000 pounds (compared to 1,500 pounds for the gas model). This adds a layer of utility, making it suitable for light towing needs such as small trailers or watercraft.
It is important to note the significant difference in fuel economy between the two powertrains. The gas model delivers upwards of 28 mpg in the city, 34 mpg on the highway, and 30 mpg combined. On the other hand, the hybrid reaches 43/36/40 with front-wheel drive or a combined 37 mpg with all-wheel drive.
Driving Highlights
By integrating the hybrid with the gas model, Honda seamlessly includes this variant without an overt price upcharge. However, there are important distinctions that should be noted, particularly in drivetrain behavior.
For our test hybrid model, the CR-V supplies decent step-off acceleration. It operates in electric-only mode when cruising around town, however the gas motor activates the moment it is needed. Under hard acceleration the combination is evident, but it is also accompanied by engine drone that's annoying at times.
The CR-V excels particularly in the realm of ride comfort. This SUV offers a smooth yet stable drive, effortlessly absorbing most road imperfections. It features agile steering that provides good tactile feedback, and its handling is reliable. The robust brakes ensure a quick and fade-free stop for this versatile vehicle.
If you're looking for driving excitement, that's not the CR-V's mission. Among crossovers, we find the Mazda CX-50 offers a more car-like experience. The Ford Escape with its available 2.0-liter turbocharged four-cylinder engine supplies excellent power as well.
It should also be noted that the Toyota RAV4, Hyundai Tucson, Ford Escape, and Kia Sportage are among those models with hybrid variants. And yet the CR-V Hybrid holds its own in an increasingly crowded field.
Honda CR-V Hybrid Considerations
Did Honda overlook a golden opportunity by not offering a plug-in hybrid variant of the CR-V? Had they seized this chance, consumers could have substantially benefited from a generous federal tax credit, contingent upon the vehicle also being manufactured within the United States.
Despite this, the existing CR-V Hybrid presents a compelling argument, largely due to its exceptional fuel efficiency. Our attention is particularly drawn to the Sport trim with front-wheel drive—an enticing option that comes in nearly $7,000 less than its range-topping counterpart, the Sport Touring Hybrid.
---
Photos copyright Auto Trends Magazine. All rights reserved.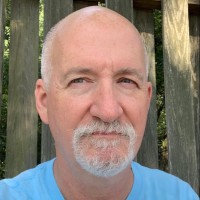 Latest posts by Matthew Keegan
(see all)