As the automotive industry shifts its focus towards utility vehicles and pickups, traditional car enthusiasts are observing a dramatic downturn in the sedan and coupe market.
Despite this trend and the growing appetite for varied body styles, certain automakers remain steadfast in their commitment to cars. Among them is Mazda, which upholds its commitment to this classic segment with the Mazda3.
The Mazda3 holds its own against established contenders like the Toyota Corolla and Honda Civic by offering a model that combines premium features with an engaging, sporty character.
See Also – 2024 Mazda CX-90 Review
2024 Mazda3 Review
The Mazda3 is available in sedan and hatchback configurations. This model seats five, offers standard front-wheel drive and available all-wheel drive. Two engine choices and a pair of transmission offerings are available.
The base model of the 2024 Mazda3, the 2.5 S front-wheel drive sedan, is priced at $24,170. The front-wheel drive Select Sport trim is just a notch above, costing $24,690 for the sedan, and if you opt for the hatchback version, the price increases to $25,690.
The Preferred trim is available for $26,190 in the sedan and $27,390 as a hatchback, both with front-wheel drive. The Carbon Edition, which is exclusively all-wheel drive, costs $29,060 for the sedan and $30,260 for the hatchback.
For those preferring a manual gearbox, the 2.5 S Premium hatchback offers a 6-speed manual and front-wheel drive for $30,350; note that this trim is only available as a hatchback.
Moving up to the 2.5 Carbon Turbo, you'll find it at $31,750 for the all-wheel drive sedan and $32,950 for the hatchback.
The most premium model, the Turbo Premium Plus, starts at $35,450 for the all-wheel drive sedan and reaches $36,650 for the hatchback. Remember to add an additional $1,165 for the delivery charge to the final price.
For 2024, the new Carbon Turbo model introduces distinctive exterior aesthetics paired with enhanced turbocharged performance. Additionally, it's equipped with a fresh 10.25-inch infotainment display offering wireless integration with Apple CarPlay and Android Auto.
Exterior Highlights
Mazda provided us with a hatchback for review, the more athletic counterpart of the two available body styles. Both the hatchback and sedan are distinguished by their bold front grille design, distinctive horse-collar lighting elements, and aluminum-alloy wheels available in silver or black finishes.
The divergence in design is most noticeable in the side view, where the hatchback's beltline ascends to meet its sleek, sloping rear end. Despite the hatchback being eight inches shorter in total length compared to the sedan, both share the same wheelbase.
It's also worth noting the standout Soul Red Crystal Metallic paint on our model, which drew many admiring glances and tacked on an additional $595 to the price tag.
Interior Highlights
Mazda has taken a distinctly upscale turn in its market strategy, aiming above the fray of conventional mainstream vehicles. The automaker's high-end trims exude a sense of luxury, rivaling entry-level offerings from prestigious brands like Audi, Acura, and Lexus.
Across the board, Mazda models boast either premium synthetic or genuine leather that adorns the seats, dashboards, steering wheels, and door panels.
The interior design favors a clean, minimalist aesthetic that belies its non-economy-class ambience. Standard amenities in most variants include an 8-way power-adjustable driver's seat with lumbar support, heated front seats, and dual-zone climate control.
Notably absent, though, are ventilated front seats and a heated steering wheel. While the front seats are comfortable, the rear seats are cramped for tall individuals.
When it comes to storage, the sedan offers 13.2 cubic feet of space, while the hatchback increases capacity to 20.1 cubic feet. In both models the rear seats fold flat, creating more space.
Safety and Technology
The Mazda3 is equipped with a suite of standard driver-assist safety features for 2024, including blind spot monitoring, driver attention alert, high beam control, lane departure warning, lane-keep assist, radar cruise control with stop and go, rear cross-traffic alert, and smart brake support.
The top-trim Premium model adds a 360-degree camera, front and rear parking assist, automatic rear braking, and traffic jam assist.
The Mazda3 does have a notable shortcoming: its infotainment system interface.
The base models are equipped with an 8.8-inch screen, which persists across the range except for the two highest trims. These premium models offer a more modern 10.25-inch touchscreen.
The main issue lies in the standard screen's operation—it isn't a touchscreen and relies on a control knob for navigation, which can be less intuitive. This setup demands that drivers divert their attention from the road to adjust settings, a potential safety concern.
While there are some physical buttons for basic functions like audio, the overall system's complexity feels unnecessary. It's somewhat surprising that Mazda continues with this interface, which appears behind the times compared to more contemporary touch-focused solutions.
Regarding other significant technological features, the entry-level trims of the vehicle are equipped with a six-speaker audio system. The mid-level trims upgrade this to an eight-speaker setup. Opt for the highest-tier trim, and you'll be treated to a 12-speaker Bose audio system.
Apple CarPlay and Android Auto compatibility come standard, with the convenience of wireless connectivity starting from the mid-tier trims upwards. Additionally, these same trims come with a Qi wireless charging pad for compatible devices.
Performance
Credit Mazda for not following the crowd by offering a continuously variable transmission. Instead, nearly every Mazda3 comes with a six-speed automatic transmission. A six-speed manual is available with one hatchback grade.
The engine choices are based on Mazda's 2.5-liter four-cylinder engine. In naturally aspirated form, this engine produces 191 horsepower and 186 pound-feet of torque.
In turbocharged guise, the engine bangs out 227/250 horsepower and 310/320 pound-feet of torque. The split numbers represent output with regular and premium fuel utilized respectively and are identical to the turbo Mazda3 we tested in 2021.
In its most efficient form, the Mazda3 is rated 28/37/31 mpg city/highway/combined. On the other hand, the turbo comes in from 23/31/26 mpg.
Driving Highlights
The Mazda3 offers a compelling drive, with a turbocharged engine that provides quick acceleration and enough torque to compensate for its aged six-speed automatic transmission. The vehicle's noise and vibration levels are impressively low.
Handling is precise with a bit of steering feedback, and the ride, while firm, ensures the car remains composed and stable through corners. With wet roads, the all-wheel-drive system effectively maintains control, although the traction control is conservative but can be deactivated for a more engaging drive.
It's gratifying to see that Mazda continues to cater to driving purists by providing a manual transmission option. Available with the Premium package, paired with the naturally aspirated engine and front-wheel drive, it's a setup that's sure to delight enthusiasts, though we've yet to evaluate its performance.
Should Mazda extend this option to include the turbocharged engine, it could herald the return of a Mazdaspeed-like spirit that has been missing for over ten years.
Mazda3 Considerations
For those seeking driving enjoyment in a Mazda, there's no need to look beyond their range of cars. Mazda continues to produce the thrilling MX-5 (Miata), which comes in both soft top and RF (Retractable Fastback) hardtop variants, standing alongside the Mazda3 as a testament to the brand's commitment to exhilarating, low-slung driving experiences.
Regarding the Mazda3, the base engine provides a reliable foundation. However, it's the turbocharged variant that truly transforms it into a track star.
---
See Also – 2024 Mazda CX-30 Turbo Review
Photos copyright Auto Trends Magazine. All rights reserved.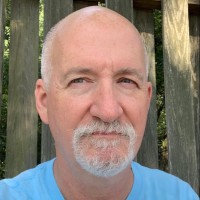 Latest posts by Matthew Keegan
(see all)