The new flagship CX-90 may not be perfect, but it's a definite contender in the crowded three-row SUV market.
---
Mazda's pursuit of the luxury market forges ahead with the introduction of the eight-seater CX-90, their newest model. Jump-starting the 2024 model year, the CX-90 takes over from the CX-9, offering increased space, innovative powertrains, and a premium experience.
With its high-end trims, Mazda sets its sights not only on everyday consumers but also unabashedly challenges the luxury car segment.
See Also – 2023 Mazda CX-30 Review
2024 Mazda CX-90 Review
Mazda offers the 2024 CX-90 in 11 configurations, based on the chosen powertrain. The standard model equipped with the 3.3 Turbo engine comes in five subgrades and is priced from $39,595 to $52,950.
The PHEV model is available in three subgrades and costs from $47,445 to $56,950. The range-topping 3.3 Turbo S is also available in three subgrades. This one costs from $51,750 to $59,950. Add a $1,375 delivery fee.
The Mazda CX-90 seats six, seven, or eight, depending on how the cabin is configured. This SUV is built on an all-new platform with a rear bias. Every CX-90 comes with standard all-wheel drive for optimum handling, traction, and towing.
The CX-90 replaces the CX-9, which was built for two generations from 2007 to 2023.
Exterior Highlights
The 2024 Mazda CX-90 sits on a 122.8-inch wheelbase and is 201.6 inches long. Although just two inches longer than the outgoing CX-9, it features an additional 7.5 inches between the wheels. For marketing purposes, the CX-90 is a midsize, three-row crossover SUV competing with such models as the Hyundai Palisade, Buick Enclave, and Toyota Grand Highlander.
The front design of the CX-90 might resonate with many, given its signature wide grille found across Mazda models. What stands out though, are the LED accent lights and boomerang-shaped indents, which bring both aesthetic appeal and utility.
The CX-90's chiseled hood is elongated and robust, augmenting its dominant stance. Its high beltline and generous wheel arches reflect a sense of fortitude.
On the rear, expansive wraparound lights accentuate the large liftgate. Overall, the CX-90 embodies a more substantial and imposing presence compared to its predecessor.
Interior Highlights
The CX-90 offers seating for 8, 7, or 6 passengers, based on the chosen configuration. Most Turbo and one PHEV variant come equipped with eight seats – two rows of bench seats situated behind the front-row bucket seats.
The PHEV model we tested had seven seats, where the second-row captain's chairs were featured. This arrangement is quite common in most CX-90 models.
The Turbo S, on the other hand, provides six seats, including a two-person contoured seat in the third row. Regardless of the configuration, the third-row seating is reasonably spacious for children but can be a bit cramped for adults.
The CX-90's interior impresses with its material selection and craftsmanship. The base model features imitation leather seats, with the higher models boasting genuine leather or quilted coverings. Elegant metallic trim accents the front cupholders, complemented by the tasteful suede piping on the inlays.
Most models offer heated and optionally ventilated front seats, along with common heated second-row seats. The CX-90's interior combines comfort, luxury, and quietness, a trio of qualities valued in luxury cars.
Safety and Technology
The CX-90 is equipped with a comprehensive suite of standard and optional driver-assist features typical for this class of vehicles. These include smart brake support (automatic emergency braking), front cross-traffic alert with braking, turn across path braking, blind spot monitoring and assist, rear cross-traffic alert, and lane keep assist with road departure prevention.
Additional features include emergency lane keeping, Mazda radar cruise control with stop & go and automatic speed limit adjustment, cruising and traffic support, front and rear parking sensors, driver attention alert, secondary collision reduction system, traffic sign recognition, and a dynamic line rearview camera.
Standard features of the CX-90 include a 12.3-inch instrument display and a 10.25-inch center display screen, both providing clear visuals. However, it's worth noting that the center display can only be operated via the control knob, without touchscreen functionality.
The vehicle comes with a standard 8-speaker audio system, with an upgrade option to a 12-speaker Bose system. Other standard features include smartphone connectivity, multiple USB ports, and HD Radio. Our test model was equipped with an optional wireless charging pad located at the base of the center console.
Performance
For 2024, Mazda unveils a pair of new powertrain choices in the CX-90.
The standard model comes with a 3.3-liter inline turbocharged six-cylinder engine and is the first Mazda in a decade to offer this many cylinders. This one develops 280 horsepower and 332 pound-feet of torque.
A high-output Turbo S version of the inline-six generates 319 horsepower and 369 pound-feet of torque with regular fuel or 340 horsepower with premium-grade gasoline. Both turbos also come with a 48-volt mild-hybrid system for enhanced efficiency.
Also available is a plug-in hybrid electric vehicle (PHEV) powered by a 2.5-liter four-cylinder engine mated to a 100-KW electric motor. When operated in normal mode, a fully charged PHEV delivers 26 miles of electric-only range.
When the electric motor and gas engine work concurrently, this model delivers up to 323 horsepower and 340 pound-feet of torque. All CX-90s send power to the wheels utilizing an 8-speed automatic transmission.
The CX-90 is efficient for its class, delivering up to 24/28/25 mpg city/highway/combined with the turbo models. The PHEV also delivers a combined 25 mpg through the gas engine but gains additional efficiency when the electric motor works alone.
The turbo models pull up to 5,000 pounds; the PHEV has a 3,500-pound tow rating.
Driving Highlights
Our test model was the PHEV dressed in Premium Platinum trim. We haven't had access to the inline-six yet, therefore we can't compare the two. Nevertheless, a week's worth of mostly highway driving revealed what we needed to know about this version.
Relying solely on its naturally aspirated four-cylinder engine might seem insufficient for the CX-90. This internal combustion engine churns out 189 horsepower and 192 pound-feet of torque, which may appear modest. However, it isn't always the sole power source.
During strenuous acceleration or when more power is necessary, the electric motor springs into action, contributing an additional 173 horsepower and 199 pound-feet of torque. This power shift isn't entirely smooth, and a slight delay, somewhat like turbo lag, can be felt.
Additionally, the 8-speed automatic transmission appears to falter a bit, as the increased power demands a downshift. These transitions are not uncomfortable but are noticeable.
With a fully charged battery pack – achievable in about two hours using a Level 2 public charger – you can enjoy a purely electric driving experience. The EV typically takes the reins at cruising speeds, with the engine ready to kick in when required.
The dashboard display indicates the active mode – be it EV, gas, or a blend of both, alongside separate fuel indicators for gas and electric power. However, its limited range might result in a relatively short EV-only driving experience.
Nevertheless, we noticed the steering was precise, handling was well balanced with a narrow turning radius, and the brakes were robust.
Mazda CX-90 Considerations
Built in Japan, the 2024 Mazda CX-90 does not offer the $7,500 federal tax credit available with U.S.-built electrified vehicles. Thus, the consumer value for the PHEV is negligible, leaving the turbos as the best choice for this otherwise excellent SUV.
---
See Also – 2023 Mazda CX-50 Review
Photos copyright Auto Trends Magazine. All rights reserved.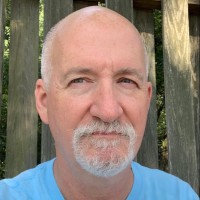 Latest posts by Matthew Keegan
(see all)