Mazda has a new model and this one was designed with the US market in mind. In January, Mazda rolled out the CX-50 from an Alabama assembly plant. This five-passenger, compact model updates the brand's portfolio with a thoroughly modern and competitive utility vehicle.
Mazda's newest model is the first one from the company that is a result of a $2.3 billion joint venture the company forged with the Toyota Motor Corporation. Specifically, the two automakers teamed up to form Mazda Toyota Manufacturing (MTM) to build a production facility in Huntsville, Alabama. Four months earlier, the Toyota Corolla Cross inaugurated plant production with its debut.
See Also – 2024 Mazda CX-90 PHEV Review
---
---
Mazda CX-50 Overview
---
So, what's so special about the 2023 Mazda CX-50? Read on and we will explore this model's leading features.
Rugged Expression
The CX-50 does not offer a clean departure from other Mazda models and that's a solid move. Indeed, the cutting-edge design that represents the entire fleet is on display here. That said, the visual changes include a more rugged expression thanks to a reworked front fascia and blacked-out grille. Strong shoulders, a symmetrical dashboard, and a clean interior elevate the look. The panoramic sunroof supplies an open feeling.
Familiar Bones
The CX-50 shares its bones with the subcompact CX-30 crossover and the compact Mazda 3 sedan. Even so, the CX-50 is much wider, longer, and heavier than the other models. Further, with four drive modes available, it meets Mazda's "active lifestyle" requirements for a vehicle.
Upscale Interior
Mazda is still mum on a few things concerning its latest model. In particular, we don't have all the details concerning trim levels. That said, we fully expect amenities ranging from standard cloth seats to widely available leather-appointed seating surfaces. Moreover, features such as dual-zone climate control, heated and ventilated front seats, a heated steering wheel, heated outboard rear seats, and an assortment of tech choices seem likely. One feature that remains the same is Mazda's center display screen with a rotary dialer. Look for smartphone compatibility, connected apps, and at least two levels of sound systems for this vehicle.
New Engine Choices
The CX-50 offers a pair of engine choices. A standard 2.5-liter four-cylinder engine is one choice (187 horsepower and 186 pound-feet of torque). Optionally, a turbocharged version of that same engine is available (250 horsepower and 320 pound-feet of torque). Both engines work with a six-speed automatic transmission. In the not-too-distant future, Mazda promises an electrified version, most likely a hybrid.
Standard All-wheel Drive
Taking a page out of the Subaru playbook, the new Mazda model comes with standard all-wheel drive. The advantage in handling means the Mazda will offer enhanced grip on slippery roads. Furthermore, with its beefier tires and capable suspension system, the CX-50 was created for an improved off-road experience.
Versatile Cargo Space
Mazda says the CX-50's cargo compartment is "ideal for easily loading and securing common outdoor equipment." Moreover, this model supplies high-strength roof rails and strengthened B-pillars and door jambs for securing equipment on the roof. When properly equipped, the CX-50 can pull up to 2,000 pounds.
---
Looking Ahead
---
The CX-50 is the first of three new utility vehicles planned for the US market. It will be followed by the CX-70 and the CX-90. Each of the latter two choices will be powered by a naturally aspirated inline six-cylinder engine. That's a clear departure from the four-cylinder-only approach Mazda has put forth over these past few years.
Why the change? Because Mazda is positioning itself as a premium brand, much in the same way Buick offers a half-step between Chevrolet and Cadillac. It is a risky move, but the automaker has received plaudits for its bold styling and superior build quality. The only fault we see is that its infotainment system does not measure up to the industry's leaders.
We'll share trim choices and pricing details once Mazda announces that information.
---
See Also — Mazda and Sustainable Zoom Zoom 2030
Photo copyright Mazda Toyota Manufacturing.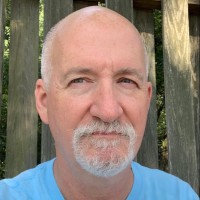 Latest posts by Matthew Keegan
(see all)