Pictured: Infiniti Engineering Academy students complete a series of challenges as part of their placement.
---
Automotive engineers help shape auto trends, by developing new or improved vehicle designs. Such planning can cover the car's body, its powertrain system, and other vehicle systems. Engineers make use of computer-assisted technologies to build, modify, and test vehicles and related components.
These professionals numbered 312,900 as of 2018, with most earning bachelor degrees and others obtaining master's degrees in a bid to qualify for management positions. For government reporting and statistical purposes, automotive engineers are typically included with data for mechanical engineers.
Average Pay for Automotive Engineers
The mean annual wage for mechanical engineers (including automotive engineers) was $94,500 as of May 2019 according to the BLS.
Those in the 10th percentile averaged $27.05 per hour while those in the 50th percentile earned $42.00. Automotive engineers in the 90th percentile earned $65.65 per hour, according to CareerOneStop (sponsored by the U.S. Department of Labor).
Largest Industries
According to Stony Brook University, most automotive engineers are employed directly by new car manufacturers.
In the U.S., General Motors, the Ford Motor Company and Fiat Chrysler are among the largest original equipment manufacturers (OEM) and employers. Other manufacturers, including Nissan, Honda, Toyota, BMW, the Volkswagen Group, Mercedes-Benz, Hyundai, and Kia, also employ automotive technicians.
Engineers can find work with industry suppliers — Robert Bosch, Johnson Controls, TRW Automotive, Lear, and BorgWarner have hired in recent years. With the advent of autonomous driving, companies not traditionally associated with the auto industry are also employing engineers, including Google's Waymo subsidiary and Uber.
By Location
As of 2017, approximately 15 percent of automotive engineers worked in Michigan with California a close second. Wages in Michigan are near the national average, but higher in California.
Other larger pockets of automotive engineers can be found where car manufacturing plants are located including in Tennessee, South Carolina, Indiana, Ohio, Alabama, and Texas.
Training
Automotive engineers typically complete a mechanical engineering program at a four-year college. Such programs often include a co-op program, enabling students to gain important experience before they graduate college. Most programs are accredited by ABET, the former Accreditation Board for Engineering and Technology.
Students should possess excellent mechanical and problem-solving skills, and have advanced math skills including trigonometry and calculus. All 50 states and the District of Columbia require licensure for engineers that offer their service directly to the public.
Certification is received through the American Society of Mechanical Engineers with the Society of Automotive Engineers (SAE International) offering certification directly related to the industry.
Job Outlook
The BLS projects a 4 percent increase in automotive engineer jobs through 2028, representing a below-average growth rate for all jobs. Much depends on the long-term outlook of the automotive industry which is in transition to electrification.
Those engineers with the desire to pursue advanced technologies such as electric vehicles are especially in demand. Engineers with a desire to relocate can find work across the United States and in some cases abroad.
---
Additional Salary Articles
Photo copyright Infiniti.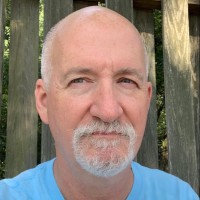 Latest posts by Matthew Keegan
(see all)