The Buick brand is enjoying a not-so-quiet renaissance, one where its entire fleet has been overhauled in the space of four years. This transformation has updated the marque with products better suited to attract younger buyers, consumers who are more likely to stay with the brand than the 70-something owners who have long defined GM's premium emblem.
Indeed, the changes include refreshed versions of its large LaCrosse sedan and of its medium-sized Enclave crossover SUV. Along the way, Buick introduced a small crossover, a small sedan and a midsize sedan. The product line still could use a few more models and at least one is on the way: the 2+2 Cascada cabriolet. Moreover, Auto Trends believes that a seventh model, the Avenir concept, will be announced as a production reality before the year comes to a conclusion.
The Buick Regal is neither the largest nor the most popular model in the brand's portfolio, but it very well may have the best cachet for luring people from competing brands, such as Acura and Audi. Indeed, in contrast to the other four Buick models, the Regal's origins are from overseas and still finds life as the Opel Insignia. Importantly, had GM not killed Saturn, Opel would have been the pipeline for the planetary brand. Buick now has first choice of models from GM's preeminent European brand — the Cascada will become the second Opel-derived model.
2015 Buick Regal GS AWD
A 2015 Buick Regal GS AWD was a recent weekly driver, a five-passenger midsize premium sedan. Front-wheel drive is standard; all-wheel drive is available. The Buick Regal targets several models from luxury brands, including the Acura TLX, Audi A3 and the Lexus IS 250.
Buick (along with GMC) may be a stepping stone from Chevrolet to Cadillac, but several of its models could just as easily have been developed for Cadillac. Instead, GM uses a unique two-prong brand attack against its premium rivals.
Now in its fifth model year, the Regal has gone through several tweaks and refinements, but it won't be put through a major update for another year or two. What's still powering base models is a mild hybrid powertrain (eAssist) that uses a small lithium-ion battery system and an electric motor-generator to provide regenerative braking capability. In any event, the system — combined with a standard 2.4-liter four-cylinder engine making 182 horsepower — gives this model a competitive EPA rating of 25 mpg in the city and 36 mpg on the highway.
Opel Insignia to Buick Regal
But performance enthusiasts or anyone looking for the mannerisms of a European-bred sedan, will most likely be disappointed with anything less than the Regal GS. Notably, the GS appellation signals two important engineering differences for the sedan.
First, you get a 259-horsepower, turbocharged four-cylinder engine. Making 295 foot-pounds of torque, it is the same engine found in the all-wheel-drive as well as in the upcoming 2016 Chevrolet Camaro. Second, a Haldex all-wheel drive system is available, what gives this sedan true handling and stability credibility.
A six-speed manual transmission is also available with the turbo, but it only comes paired with the front-wheel drive model. Personally, I am of the school that says you go with all-wheel drive when presented with a front-wheel drive platform. Certainly, the manual transmission is a welcome feature, but in my mind the Haldex system trumps it. Besides, you can operate the automatic's stick in manual mode and press down on your left foot to mimic much clutch work.
Buick by Design
The front fascia of the Regal is instantly recognized as a Buick, except perhaps by people who are not familiar with the brand. A popular and ongoing commercial for Buick has everyone looking for a Buick, but not recognizing it until the car flashes its headlights or beeps at them. The marketing thrust here is that enough people may think Buicks are still the Roadmasters and Electra 225s of bygone decades, while in reality the marque has modernized and moved on.
What every contemporary Buick does have is an angular waterfall grilled punctuated by its famous tri-shield emblem. So, dear readers, if you aren't sure what that the car is, then the emblem offers the most important clue.
That fascia is marked by scalloped lower grille openings and simulated side vents. Those vents, along with the nonfunctional hood vents are stylish, but serve no real purpose. Oh, for the day when GM's designers are permitted to once again serve up the real thing.
The Regal's profile is sporty, marked by rocker panel indentations that sweep upward toward the front mirrors. Fishnet chrome wheels, a tapered roof line, raised rear deck, an integrated rear spoiler, wraparound tail lamps and dual chrome exhaust ports add to the mystique.
---
2015 Buick Regal GS
View manufacturer details and pricing
---
Upscale Cabin and Amenities
Inside, the Regal GS offers a sporty cabin, covered mostly with soft touch materials, brightwork trim, wood accents and leather touches. This is where people wanting high-end luxury touches may be disappointed as the sedan falls short in a few areas that may make a difference for you.
One of those areas is a lack of a driver's seat extender. The front seats are certainly comfortable, power operated and provide lumbar support. But the seat extender would have been the ideal enhancement. Also, all four doors offers storage compartments, but only the rear doors offer suitable bottle holders. Certainly, you could place a bottle in each of the front doors, but the positioning does not allow for them to stand.
The rear seat is an exercise in patience for taller riders. The sloping roof line negates comfort for anyone who is six feet or taller, never mind the need to carefully bend to avoid banging your head upon entry. And as far as seating room, two passengers are fine, but for three it can be a challenge. Furthermore, the outboard seating positions have limited legroom if either front occupant is especially tall. Another two or three inches between the wheels would help matters immensely.
In the Regal GS, Buick offers a cabin layout that is clean and uncluttered. The instrument panel features analog tachometer and oil pressure/fuel readout displays. Digital speedometer, engine temperature, and directional displays are included. The adjustable (by way of a steering wheel switch) digital readout includes a lap timer. Along with the chrome pedals, you have an invitation to fun.
The center stack features a Buick Intellilink display, connecting radio, media and navigation. Knobs and switches beneath that control the audio and climate control systems. And don't forget to take note of the switches above the color display — this is where you control your driving modes, allowing you to choose sport or GS, deactivate traction control, and manage the lane departure and parking warning features.
At the bottom of the center stack is the tiniest of closed storage compartments, not large enough to hold your smartphone and more likely where you would house an available smoking package. The transmission shifter, coin storage crannies, a sliding compartment for the cup holders and an armrest/coverage storage compartment with two USB ports, a 12-volt outlet, an auxiliary input port and a SD card reader are also present. To the rear are two climate control vents and a wholly desirable 120-volt outlet.
The console at the top of the roof controls the three front reading lights. This model was also equipped with a power moonroof ($1,000) and a manual sliding cover.
Pricing and Spirited Driving
Buick prices the GS AWD from $39,810 or more than $10,000 above the base Regal. A driver confidence package #1 ($1,040) brings in a sensor indicator, forward collision alert, rear cross traffic alert, lane departure warning, and side blind zone alert with lane change alert. Selecting this package gives you the right to add the driver confidence package #2 ($1,195), with adaptive cruise control and automatic collision preparation. A 20-inch alloy wheel package with summer tires ($700) was the last upgrade, what brought the final price of the Regal GS up to $44,670. Yes, that is a steep price, but at the time of publication Buick was discounting this model by $5,000.
I have the good fortune to live within a half-hour's drive of some of the twistiest roads in the state. And a few are quite hilly too — and all roads provide sufficient testing grounds for this sedan.
And testing I did, taking the Regal GS on back roads where its steering and handling attributes truly shine. This model comes with four-wheel independent suspension, including a High Performance Strut (HiPer Strut) front suspension, designed to mitigate torque steer and to provide a more communicative steering approach through improved camber control.
It took only a few miles of driving to help me comprehend just how agile the Regal GS is. This model stays planted, although I found myself braking at times as I pushed into the harder curves. That's because the added weight to the front end versus rear-wheel drive models is still noticeable. And having spent a week with the Cadillac ATS Coupe 2.0T, I found the Buick tends to lunge ever so slightly, a disquieting feeling absent in the Cadillac powered by the same engine.
The engine alone is a prize as it offers generous amounts of kick when boost cuts in around 2,500 RPM. The downside is the fuel economy — you get 19 mpg in the city and 27 mpg on the highway. For the person who places a premium on fuel efficiency, the standard engine may be all that you need.
---
2015 Buick Regal GS AWD
Sticker price from $39,810
Price as tested: $44,670
Seats 5 occupants
2.0-liter 16-valve turbocharged four-cylinder gasoline engine
259 horsepower @ 5,300 RPM
295 foot-pounds of torque @ 2,500 RPM
3.39 inches bore by 3.39 inches stroke
Engine compression ratio: 9.5-to-1
6-speed automatic transmission
Wheelbase: 107.8 inches
Length: 190.2 inches
Width: 73.1 inches
Height: 58.4 inches
Passenger volume: 96.8 cubic feet
Storage volume: 14.2 cubic feet
Towing capacity: NR
EPA: 19 mpg city, 27 mpg highway
Premium grade gasoline recommended
Fuel tank: 18 gallons
Curb weight: From 3,981 pounds
IIHS safety rating: Good — moderate overlap front, side, roof strength , head restraints & seats
Limited vehicle warranty: 4 years/50,000 miles
Powertrain warranty: 6 years/70,000 miles
Corrosion warranty: 6 years/Unlimited miles
Vehicle assembly: Oshawa, Ontario CANADA
2015 Buick Regal GS photos copyright Auto Trends Magazine.
---
See Also — Premium Sports Sedan: 2016 Buick Regal GS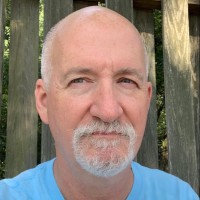 Latest posts by Matthew Keegan
(see all)