Hyundai rhymes with Sunday.
—Updated Dec. 10, 2017, to reflect this model's safety score.—
Most car designs are getting slammed in the face of an ever increasing onslaught of all things SUV. While sedans and coupes aren't likely to go the way of some wagons, the market is heavily skewed towards utility. That's because new vehicle shoppers want the extended cargo carrying capacity along with roomy passenger space.
As a result of changing consumer tastes, Toyota's perennial best-selling Camry sedan will likely cede its position this year to a utility vehicle of its own making, namely the Toyota RAV4.
Rise of the Hatchbacks
But there is one segment of cars that are managing to hold their own — hatchbacks. Once largely dismissed by contemporary car buyers, consumers are taking a closer look at this body style and buying them, especially compact models.
Notably, the typical buyer is overwhelmingly male, a college graduate with a high median income, and regularly engages in physical activities.
If this sample individual sounds a lot like some SUV owners, you're correct. Indeed, such buyers may enjoy the same outdoor pursuits as Jeep Wrangler owners, without the off-road capabilities. Hatchbacks are especially valued for holding camping and fishing gear, bicycles, surfboards, and lots of luggage. Importantly, such models cost thousands of dollars less than comparable crossover SUVs, and are front-wheel drive only.
The Hyundai Elantra GT is a prime example of a small hatchback that's attracting its share of buyers. At a recent press event held at the charming Belmond Charleston Place in Charleston, SC, journalists learned the compact hatchback segment is forecast to increase by 17 percent this year. That's especially significant in a market where overall sales are down 2.9 percent through July 2017.
2018 Hyundai Elantra GT
The Elantra GT is a four-door hatchback introduced in 2013, based on the same platform as the sedan (and the discontinued coupe), but with its own sheet metal, cabin design, and sport-tuned suspension. Of all Elantras, the GT has always best represented the fun-to-drive characteristics of this small vehicle. For 2018, the second-generation Elantra GT debuts.
Influenced by the European-version Hyundai i30, the 2018 Elantra GT offers two trims, two engine choices, and three transmission options. Both engines come paired with 6-speed manual transmissions, with Hyundai claiming an outstanding 30 percent manual take rate. This means nearly one in three Elantra GT shoppers prefer to row their own.
The base 2018 Elantra GT ($19,350) has a 2.0-liter four-cylinder engine, generating 161 horsepower and 150 pound-feet of torque. This engine comes paired with the manual gearbox or to a 6-speed automatic transmission ($20,350).
Performance-oriented buyers will look at the GT Sport ($23,250), powered by a 1.6-liter turbocharged four-cylinder engine with 201 horsepower and 195 pound-feet of torque. Besides the manual gearbox, an available 7-speed dual-clutch transmission makes things interesting ($24,350). Add $885 for the destination charge.
Elantra GT: Charting the Changes
The all-new Elantra GT features a lower and wider stance, standard LED daytime running lights, heated side mirrors, 17- or 18-inch alloy wheels, nearly 25 cubic feet of standard storage space, and has an 8-inch color audio display integrating Android Auto and Apple CarPlay.
Notable body and platform changes include an expanded use of structural adhesives leading to an 18 percent increase in torsional rigidity. Further, this hatchback is now 53 percent comprised of high strength steel, nearly double the amount used in the previous model.
Put this together with the GT's rear multi-link suspension and larger brakes, and you have a better handling model with improved body control and without a corresponding reduction in ride quality.
Other features of note include available wireless charging, an electronic parking brake with auto hold, heated and ventilated front seats, and an improved Blue Link telematics system with three years of included service. After that, owners may continue with Blue Link by opting for an annual $99 subscription.
On the Road
Behind-the-wheel time with a newly introduced model at a press event is often much less than what we'd like. Consequently, our first impressions are usually limited to a few hours of ride time, with actual driving evenly split with another journalist. We were also on site to test the refreshed Sonata, so our GT drive time was limited thusly.
That said, we were able to immediately determine that the 2018 Elantra GT is fun to drive. And you don't need the turbo to realize this, although the boosted model most definitely raises the fun factor. If you like models such as the Ford Focus, Honda Civic, Mazda 3, and the Volkswagen Golf, the GT must receive a proper inspection.
Happily, the front seats were comfortable and supportive. My 6-foot frame had no trouble finding the right position with the tilt and telescopic steering column helping immensely.
Our test model had the 2.0-liter engine and the automatic transmission, along with drive mode. Place the GT in sport mode and you'll notice improvements in steering input and handling.
The South Carolina Lowcountry is as flat as it gets with the only inclines found on highway overpasses as well as the bridges spanning the Ashley and Cooper rivers. Thus, we discovered the standard engine struggles as it climbs, leading us to wish we had the turbo for a much-needed kick as we ascended the Arthur Ravenel, Jr. cable-stayed bridge connecting the Holy City to Mt. Pleasant.
If we could have picked up I-26 and followed it all the way to its end in the Appalachian Mountains, we would have experienced our share of rises, falls, twists and turns to put the Elantra GT through the paces. That's the proper way to gauge any sporty hatchback, although we think the upcoming 2019 Veloster will best imbue these features when it rolls out next year.
Elantra GT Parting Thoughts
There is a lot to like about the Elantra GT, including its near $25,000 price tag for a fully equipped model.
The new cascading grille along with sporty lights front and back, and profile character lines connecting said lights aid with its visual appeal.
One feature sure to please is cargo carrying capacity — measuring nearly 55 cubic feet with the rear seat folded.
That's more space than what some small crossovers offer, perhaps a compelling advantage for some shoppers.
---
See Also — Premium Compact: 2017 Hyundai Elantra Limited
Photos copyright Auto Trends Magazine. All rights reserved.
2018 Hyundai Elantra GT
Sticker price from $19,350
Seats five
Engine: 2.0-liter four-cylinder gas
161 horsepower @ 6,200 RPM
150 foot-pounds of torque @ 4,700 RPM
6-speed manual or automatic transmission
Wheelbase: 104.3 inches
Length: 170.9 inches
Width: 70.7 inches
Height: 57.7 inches
Passenger volume: 96.5 cubic feet
Storage volume: 24.9/55.1 cubic feet
Towing capacity: NR
EPA: 28/37 mpg city/highway (est.)
Regular gasoline
Fuel tank: 14 gallons
Curb weight: From 2,901 to 3,040 pounds
IIHS safety rating: Top Safety Pick
Limited vehicle warranty: 5 years/60,000 miles
Powertrain warranty: 10 years/100,000 miles
Corrosion warranty: 7 years/unlimited miles
Vehicle assembly: Montgomery, Alabama
---
See Also — Hyundai Veloster Dissection: All-New Second-Generation Model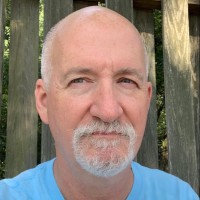 Latest posts by Matthew Keegan
(see all)