This week, I learned it was possible to have multiple Cadillac Escalade moments behind the wheel of the GMC Yukon XL Denali. That reality shouldn't surprise too many people as the Escalade ESV and the Yukon XL share the same platform and dimensions.
Choosing the Denali line when shopping GMC brings in a level of bling and comfort rivaling the Cadillac and does so for a lower cost. Still, when all is said and done the base price of your full-size Denali tops $70,000 and ultimately finishes somewhere below $80,000 when every last one of your favorite extras are added. Yet, that's a price point of $5,000 to $15,000 below the deliciously ostentatious Escalade.
The Yukon XL's arrival at my home occurred just prior to the release of an Automotive News report explaining that Cadillac wants to distance itself from the Escalade even as it acknowledges that its popular and profitable SUV is keeping the brand afloat. Though the report stated that Cadillac is aspiring to become a more European-centric brand, GMC is unashamedly holding fast to its American bigness and blingness — thank you very much.
Importantly, who really gives much thought about fuel prices when the cost for a gallon of regular gasoline is below $2 as of publication? Sure, you'll pay more than $60 for fill ups thanks to the GMC's 31.5-gallon fuel tank, but that's less than half the cost of topping off when prices were north of $4 per gallon as they were in early 2011. Certainly, the current gas prices are most likely temporary, but American consumers live in the moment and it is at this stage in the car shopping game where GMC massiveness is simply de rigueur.
Measuring more than 19 feet from stem to stern and 80 inches wide by 74 inches tall, the imposing Yukon XL is amplified by chrome-like touches surrounding its massive beehive grille, its front fascia embrasures, on its roof rails, and surrounding the windows. That chrome touch also extends to its profile trim, the door steps and on to the lift gate. Throw in a set of ultra bright machine alloy 20- or 22-inch wheels and the dazzling embellishments are complete.
Inside, the Yukon XL offers no compromise room for eight. Few SUVs can make that claim with one model shortchanging legroom for third-row passengers and another limiting head, shoulder, and hip room. Furthermore, the XL offers nearly 40 cubic feet of standard storage space or enough room to pack a week's worth of vacation items for your large family. Tie downs, a 12-volt outlet and an open storage compartment are also present.
Likewise, what doesn't fit inside can be placed on top or towed behind — this model offers approximately four tons of towing capacity.
Slip behind the wheel of the Yukon XL Denali and you gain a generously apportioned and plush power-operated bucket seat with all driver and cabin controls smoothly laid out. Leather seems nearly everywhere — across the dashboard, around the center console, on door inlays, and across the seats. Wood grain touches and burnished aluminum trim is also present; contrast stitching up and down the console and on the doors gives this model added pop. That doesn't mean plastic isn't found, it is and in abundance in the rear compartment.
The Denali offers a near embarrassment of riches, including tri-zone climate control, a power tilt and telescopic steering column, power-adjustable pedals, and heated and cooled front seats. The second row seats are also heated and include a power-release fold and tumble feature, providing ease of access to the third row seat. Ah, an Escalade moment.
The seat system was my favorite feature for the Denali. I've included pictures for your inspection, but they don't tell the entire story. That expanded story includes my personal aggravation with some seats in other SUVs, what usually makes it a struggle to access the rear seat or to fold all seats flat — often both challenges are found.
Not so with the GMC — the seats flip, move and fold flat with a touch of a switch or two getting this process going. Indeed, raise the power lift gate and you'll find a four-switch panel at the ready on the passenger side of the vehicle. Touch the switch closest to the front and the left section of the middle 60-40 seat folds forward. Touch the button again and that same seat tumbles forward. Likewise, the second switch provides the same benefit to the right portion of the seat. However, you can only reverse the process manually.
The third and fourth switches manage each section of the third-row seat. Both seats fall flat and will rise again by pressing the switch in the opposite direction. One more thing — the rear seat passengers have access to three cup holders — two are placed on the sidewall on the driver's side; the third is located on the wall on the passenger's side.
Other Yukon features include keyless entry, push button start, wireless charging for mobile phones, and a 110-volt power outlet. This model also comes with a 10-speaker, Bose Centerpoint audio system; HD radio; a telematics system with an 8-inch color display; and navigation. Apple CarPlay, Bluetooth connectivity, OnStar, and a 4G LTE Wi-Fi hotspot are also included. The GMC IntelliLink telematics system is not Cadillac CUE, but I like GMC's layout better.
GMC also equipped the Denali with a few packages, including the 22-inch wheels ($1,495), an Open Road package ($2,860) — what brings in a power sunroof and a rear seat entertainment system featuring screens for both the second- and third-row passengers, and the heated outboard second-row seats ($395). That three-place bench seat replaces the standard captain's chairs and supplies the eighth seating position.
Safety features are in abundance too — every Yukon XL Denali offers a suite of airbags, stability and traction control, front and rear park assist, rear cross traffic alert, lane keep assist, side blind zone alert with lane change alert, a rear vision camera, and hill start assist. Adaptive cruise control with front automatic braking ($995) and a head-up display ($425) are also available.
GMC supplies two engine choices for the Yukon XL: a 5.3-liter, V-8 and a 6.2-liter, V-8. Both are gasoline engines — no diesel is currently available in this segment. The smaller engine comes paired with a 6-speed automatic; the larger engine is mated to an 8-speed automatic and is a Denali standard.
The test model was supplied with the 6.2-liter, an engine or one of its variations found in other recent drivers, including under the hood of the Corvette as well as available in the Chevrolet Silverado 1500. With 420 horsepower at the ready, this 16-valve motor should have the power to move this fully loaded SUV and tow it at the same time. I say "should" for the simple reason I didn't tow with it, nor did I fill it with eight people. Simple math reveals that an 18 percent boost in power is noticeable in the larger engine.
Driving the Yukon XL Denali means you're commanding attention, both for its sheer girth as well as for its command seating position. Extra large wheels and about 10 inches of ground clearance make a difference too.
On the road, this SUV zooms to highway speeds in under six seconds — of course, that's with a light load. Yet, even when laden with a heavy burden, this SUV moves fast. The transmission shifts quickly and seamlessly through all eight forward gears — too bad, there is no sport mode available. But then we're dealing with a steering column-mounted shifter.
The GMC rides firm and has the benefit of magnetic ride control shocks, part of a real-time damping system. Up front is independent suspension and at the rear is a five-line, solid axle suspension. The electric power-assisted rack-and-pinion arrangement makes handling a non effort; four-wheel disc brakes with vented front and rear rotors brings it all to a firm stop. Just like the Escalade.
Opting for the Denali model means investing an extra $10,000 in this SUV. That's still at least $10,000 less than the Cadillac Escalade, but the Denali may be a more palatial model than what you need or want. That investment goes beyond its "blingness" too, as it brings in higher end materials and technologies that would cost you extra if ordered separately, if available at all.
See Also — Snazzy SUV: 2016 Mazda CX-5
Photos copyright Auto Trends Magazine.
---
2016 GMC Yukon XL Denali 4WD
Sticker price from $70,745
Price as tested: $76,600
Seats 8
6.2-liter inline V-8 gasoline engine
420 horsepower @ 5,600 RPM
460 foot-pounds of torque @ 4,100 RPM
4.06 inches bore by 3.62 inches stroke
Engine compression ratio: 11.5-to-1
8-speed automatic transmission
Wheelbase: 130 inches
Length: 224.3 inches
Width: 80.5 inches
Height: 74.4 inches
Passenger volume: 122.4 cubic feet
Storage volume: 39.3/76.7/121.1 cubic feet
Towing capacity: 7,900 to 8,100 pounds
EPA: 14 mpg city, 20 mpg highway
Premium grade gasoline recommended
Fuel tank: 31.5 gallons
Curb weight: From 5,775 to 6,009 pounds
IIHS safety rating: Not tested
Limited vehicle warranty: 3 years/36,000 miles
Powertrain warranty: 5 years/60,000 miles
Corrosion warranty: 6 years/100,000 miles
Vehicle assembly: Arlington, Texas
---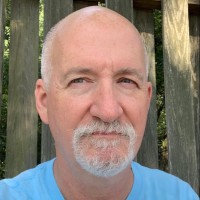 Latest posts by Matthew Keegan
(see all)