Volvo's largest sedan is a head turner.
There aren't too many times when I may urge shoppers to wait a year to purchase a particular model. Indeed, most people who approach me about my car recommendations have already completed their research and are simply looking for validation that their decision is the correct one.
2017 Volvo S90
But consumers looking at the 2017 Volvo S90 may want to put the brakes on their purchase decision, at least until this summer. That's when the current sedan gets replaced by a stretched wheelbase version, adding 4.7 inches between the wheels. This particular extension benefits rear-seated passengers the most in the form of extra room behind the B (center) roof pillars.
So, what this means is that the extended wheelbase version of the sedan — available only in China at the moment — will become the lone version available in the US for the 2018 model year. Manufacturing for the standard wheelbase model continues at Volvo's factory in Sweden for supplying the European market primarily after 2017. A Chinese factory builds the stretched wheelbase model and will start shipping them to North America this summer. The China connection comes by way of parent company Geely, owner of Volvo cars since 2008.
But waiting isn't for everyone and if you're shopping the midsize luxury sedan market, the 2017 S90 may have caught your eye. If so, credit Volvo with delivering a handsome sedan and doing so in an extremely competitive segment.
Indeed, it isn't enough to do battle in a cutthroat class where the BMW 5 Series, Cadillac CTS, Mercedes-Benz E-Class, Jaguar XF, Lexus GS, Audi A6, and the Infiniti Q70 are among the established players. You have to execute and in a way that wows customers.
Sleek, Stylish Luxury Sedan
That "wow factor" is evident the moment you set your eyes on the sedan. A long, sleek profile is the first manifestation of something entirely modern, even beautiful. The front fascia offers an immediate focal point for its polished look with its upright grille and unique headlamp design highlighted by available "Thor's hammer" accent lights. Further, the S90 features an athletic and wide stance with firm shoulders.
Pronounced wheel wells, a high belt line, a sweeping roofline, and lower panel trim add flair and distinction. An assortment of multi-spoke alloy wheels ranging in size from 18 to 20 inches complete the profile.
From the rear, you'll find a raised, notched deck marked by wraparound tail lamps and dual exhaust ports. The unique creases that sit just below the belt line flow into the rear deck, amplifying this sedan's stately presentation.
Cabin Highlights and Features
Inside, the 2017 Volvo S90 supplies room for five. Amazingly comfortable and supportive bucket seats are up front; a 40-20-40 fixed bench seat is in the rear — drop open the middle armrest and you'll find a narrow pass-through to the trunk.
Credit Volvo's designers for delivering an outstanding interior, rivaling that of any competing model. My top-level Inscription grade came outfitted with all the desirable creature features, including walnut wood inlays across the lower dash, within each door, and covering the front cup holders.
An ample supply of leather is on hand too — across the top of the dashboard, surrounding the steering wheel and transmission shifter, capping the door frames and enfolding each door's armrest. Double-stitched, high-quality materials befitting a large, luxury sedan are in abundance here.
I've always liked Volvo interiors, especially for the ergonomic layout of the driver controls. It is the little things that matter much too, including the slide top cup holder and smartphone covers. When closed, the two meet, forming one unified point. You'll also find sturdy metal door handles that open by slipping a finger inside and pulling out.
Volvo supplies a digital dashboard, steering wheel-mounted auxiliary and audio controls, driver seat memory, rear vents, and rear climate control. In addition to heated and cooled seats up front, the rear outboard seats come heated as well, thanks to a $1,050 climate package that also brings in a heated windshield, heated windshield washer nozzles, and a heated steering wheel.
The rear center seat armrest not only provides access to the trunk (measuring just 13.5 cubic feet), but it supplies a covered storage area, an open storage tray — ideal for holding a smartphone — and a pair of pull-out drink holders. Each door comes with a pair of drink holders too, although the rear doors are a bit narrower and shallower than what I would have liked. One last thought to consider: rear seat access and egress means bending your head down carefully to avoid whacking same. The 2018 version should make entering and leaving easier, as well as providing cross-your-legs back seat comfort.
Safety & Technology
Perhaps no other automaker combines safety and technology as thoroughly (and effectively) as does Volvo. The Swedish automaker pioneered a number of safety features we take for granted, including three-point safety belts, inflatable curtain airbags, blind spot information systems, and automatic braking with pedestrian detection.
But Volvo never rests on its laurels. Last year, the company announced its "Vision 2020" plan whereby the company promised that no one will be seriously injured or killed by one of its new cars (unless someone does so with the intent to harm). That's part of a stepped-up initiative in collision avoidance, including autonomous vehicles. We'll soon see how Volvo puts everything into practice — the company is not one to make bold pronouncements without following through on time, unlike some competitors (here's looking at you Tesla Motors!)
That said, we're in the here and now with the 2017 Volvo S90. This model comes with LED headlights with active bending lights — the better to see around corners at night when turning. You'll also find frontal collision mitigation support, lane keeping aid (consequentially, you'll feel the steering wheel provide a slight tug if you drive off center), hill start assist, a park assist camera, rear park assist, and emergency brake assist. And as you would expect, this Volvo claims a top safety score from the Insurance Institute for Highway Safety (IIHS). No testing has been conducted by the National Highway Traffic Safety Administration (NHTSA) as of publication.
Beyond safety-enhanced technology, Volvo provides other tech features to enhance the user experience. A 10-speaker, 224-watt audio system is standard with the tweeters, woofers, and mid-range speakers separated to augment sound reproduction. Also available is a Bowers & Wilkins premium sound system ($3,200), a 1,400-watt extravaganza featuring 19 high-end speakers. One speaker sits on top of the dash above the center console and its 12.3-inch screen.
The B&W package also includes a CD player, located in the most unlikely of all places — inside the center compartment underneath the armrest. For some odd reason, I couldn't figure out how to get the CD working by means of the display screen. Instead, it took pushing the steering wheel-mounted voice-command button to get it to activate, once I instructed it to do so.
As for the 12.3-inch display, it is a big improvement over the previous system with it more than two dozen switches, knobs and buttons — a calamity for the novice and a distraction for everyone else. That's not to say the replacement screen can't be distracting, but with voice command at the ready, there should be very little direct interaction while driving.
Other tech features include a pair of USB ports, one auxiliary audio input, a 12-volt power outlet in the cargo area, Bluetooth, navigation, and dual-zone climate control. Buyers may opt for a vision package ($1,950), what brings in such features as a blind spot information system with cross-traffic alert, retractable rear view mirrors, and a 360-degree surround view camera. A head-up display option ($900) is also available.
On the Road
Choose a 2017 S90 and the base engine is a 2.0-liter four-cylinder gas engine making 250 horsepower. Utilizing a base four-cylinder engine is now common in the segment as the German manufacturers, Cadillac, and Jaguar each offer one. Two liters is also the common displacement and each of the competing engines has at least one turbocharger present.
What may surprise some is that Volvo's upgraded engine also displaces at two liters. My all-wheel drive test model came with a supercharged and turbocharged 2.0-liter four-cylinder engine generating 316 horsepower and 295 pound-feet of torque. Notably, the same engine is now used across Volvo's entire product line — you'll find it in turbocharged (T5) and supercharged and turbocharged (T6) configurations. The latter choice also yields a 362-horsepower Polestar variant in some models, but not with the S90.
Both engine choices come paired with an eight-speed automatic transmission. Front-wheel drive is standard, but only on the base Momentum and Inscription models. Otherwise, all-wheel drive is the choice. By the way, the engine choices correspond with the drivetrain, so you get the standard engine when choosing front-wheel drive and the upgraded engine when you go with all-wheel drive.
Thankfully, my test Inscription all-wheel drive model delivered the complete goods. You start the engine by moving the toggle switch found behind the transmission shifter. Toggle to the right and the car starts. Toggle to the left and the ignition ceases.
Immediately behind the toggle switch is the drive mode controller, enabling you to choose between comfort, eco, dynamic, off road and individual modes. Most people will opt for comfort and eco modes — dynamic provides longer shift points for the transmission and beefs up engine performance, but I never took a liking to those changes. Personally, I enjoy dynamic mode, chiefly in cars outfitted with larger engines.
Step on the gas pedal and the S90 moves forward with authority. The supercharger is at work immediately supplying low-end grunt; the turbocharger joins in further up the rpm scale, delivering an extra boost of power just when you want it.
Not once did I feel the diminutive engine insufficient for this large sedan. That said, despite the sound deadening materials and other refinements, I could hear the engine's occasional raspiness. Where larger engines may growl, the Volvo engine seems closer to a purr.
On the road, this sedan supplies a comfortable ride on even surfaces, but as you pass over a speed bump or nick a pothole, you'll feel a slight shudder reverberate through the sedan. Passing power is excellent. If you take on twisty roads, the sedan maintains poise along the way — you won't find yourself fighting with the steering wheel in a desperate effort to assert control.
Volvo S90 Considerations
The 2017 Volvo S90 starts at $46,950 for the standard Momentum model (T5 FWD) and $49,650 for the Inscription (T5 FWD) grade. Choose the T6 AWD and you'll pay $52,950 for the Momentum and $55,450 for the Inscription. Add $995 for the destination and handling fee.
My test model included all four packages as well as the leather upgrade ($1,000) wrapping the top of the dashboard and the doors. The final price with metallic paint and 20-inch Inscription wheels came in at $66,105. That's within the range of other fully-loaded models in the segment.
Personally, I would opt for the more potent engine with all-wheel drive. I would also consider the optional air suspension ($1,200), what should deliver a more settled ride along with improved handling. Your out-the-door price will likely top $60,000 for a well-equipped model, so use that price point when shopping for your S90.
Parting Thoughts
So, should you buy a 2017 S90 or hold off a few months and wait for the 2018 model? The new model will cost you just $1,150 more, an even smaller increase than my recently tested Infiniti Q70L and its five-inch extended wheelbase. And you might not have to wait as long either — as of this writing, dealers are taking orders for the 2018 S90s.
Invariably, there will be some resistance from buyers because of the engine choices. For some, the optional supercharged-turbocharged combination is hard to grasp. But what it does do is deliver potent power with solid fuel economy — 22/31 mpg city/highway. Choose the standard engine and you'll enjoy 23/34 mpg city/highway.
And if waiting isn't enough of a consideration, some shoppers may want to delay their purchase decision for yet another reason: 2018 will also bring the S90 T8, a plug-in hybrid version (PHEV) that makes a combined 400 horsepower and 416 pound-feet of torque and allows all-wheel drive. It'll carry a base price of $63,650 and deliver a level of performance some may say is missing from the S90. Throw in about 20 miles of electric-only range and the S90 T8 may attract a new breed of Volvo customers.
2017 Volvo S90 Specifications
| Volvo | S90 |
| --- | --- |
| Segment | Midsize Luxury Sedan |
| Base Sticker Price | $46,950 (T5 Momentum) |
| Price as Tested | $66,500 |
| Standard Engine | 2.0-liter, I4 (turbo) |
| Horsepower | 250 @ 5,500 |
| Torque (lb.-ft.) | 258 @ 4,800 RPM |
| Transmission | Eight-speed automatic |
| Available Engine | 2.0-liter, i4 (supercharged, turbocharged) |
| Horsepower | 316 @ 5,700 |
| Torque (lb.-ft.) | 295 @ 5,400 RPM |
| Transmission | Eight-speed automatic |
| Seating | 2+3 |
| Curb Weight (pounds) | 4,012 to 4,222 pounds |
| Wheelbase (inches) | 115.8 |
| Length (inches) | 195.4 |
| Width (inches) | 79.5 |
| Height (inches) | 56.8 |
| Head room (f,r — inches) | 38.7, 37.8 |
| Leg room (f,r — inches) | 42.2, 35.9 |
| Shoulder room (f,r — inches) | 57.5, 55.9 |
| Hip room (f,r — inches) | NR, NR |
| Storage (cubic feet) | 13.5 |
| Gross vehicle weight (pounds) | NR |
| Towing (pounds) | NR |
| Payload (pounds) | NR |
| Fuel | premium |
| Fuel Tank (gallons) | 14.5 |
| EPA Fuel MPG (city/highway) | 23/34 (FWD); 22/31 (AWD) |
| Manufacturing Plant | Torslanda, Sweden |
Photos copyright Auto Trends Magazine. All rights reserved.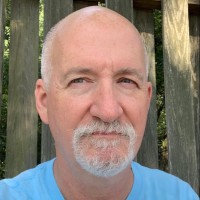 Latest posts by Matthew Keegan
(see all)