Who is going to argue with PPG? The former Pittsburgh Paint and Glass company is the world's leading supplier of paint finishes to the auto industry and has been tracking color trends since 1990.
Paint Trends
The silver family — consisting of silver, grey and charcoal — has always been popular and, indeed, is the most desired color choice for ten straight years. PPG data has revealed that silver's popularity has increased to 31 percent in 2010 up from 25 percent in 2009 and from 20 percent in 2008. Black and white are tied for second at 18 percent followed by red at 11 percent, blue at 10 percent and naturals at 8 percent. Green, which was popular during the 1990s, has fallen to 4 percent in the most recent PPG study.
"There's clearly been a significant strengthening of silver's popularity in recent years," said Jane E. Harrington, PPG manager, color styling, automotive coatings. "And, with more than two-thirds of cars in North America being black, silver or white, one might be inclined to believe that vibrant colors don't exist in automobiles anymore. But that's not true. The fact is that these shades continue to evolve. New advances in pigments and technologies are giving today's vehicles different textural appearances and iridescent sparkle."
Global Silver
North Americans aren't the only ones fond of silver. Europeans and the Asian/Pacific market both have silver in first place with similar percentages returned. In all three markets silver, black and white combined snagged up to two-thirds of all color choices.
PPG works with manufacturers to try out new colors including denim — a special shade of blue and cognac in the purple family. Color variation helps manufacturers to set their products apart from the pack. Said Harrington, "Color is an important component of how today's carmakers can define and differentiate a vehicle or brand in the marketplace. The palette of colors being developed for the automotive market is clearly being influenced by culture, nature, fashion, movies, media, electronics and many consumer products."
So, blame fashion designers for some of the odd colors you're seeing today or at least influencing consumers to look beyond various shades of grey. That may not be a bad thing given how a little color can certainly help to counter winter gloom or a sad disposition.
---
See Also — Where Can I Find My Car Paint Code?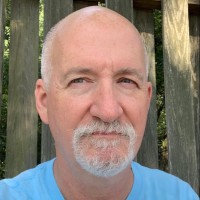 Latest posts by Matthew Keegan
(see all)